US unveils monument in Washington DC to honour women's suffrage movement
The Belmont-Paul monument is an historic, 200-year-old building which documents the achievements of US and global suffrage movements
Rachael Revesz Comments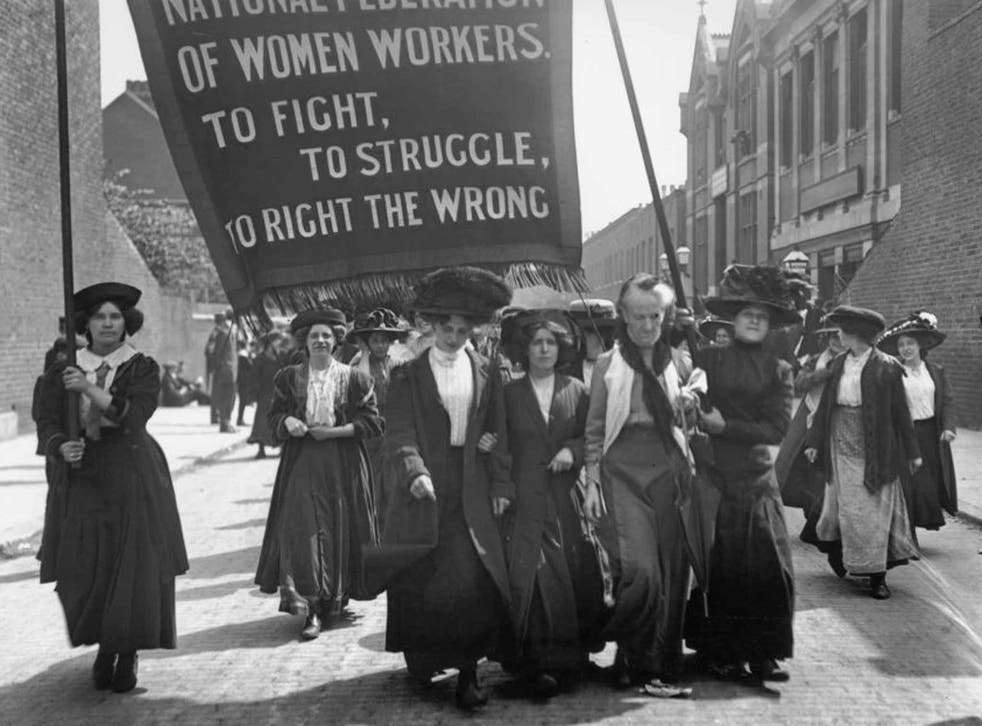 As calls are underway to erect a new monument in London's Parliament Square to commemorate women's suffrage, the US has struck ahead to remember those who fought tirelessly to obtain the right to vote.
On 12 April 2016 - Equal Pay Day - US president Barack Obama unveiled the new Belmont-Paul Women's Equality National Monument, the site of the National Woman's Party headquarters since 1929.
Named after former party president Alva Belmont and party founder Alice Paul, the 200-year-old building documents the history and achievements of the US and the global suffrage movements.
It houses more than 600 pieces of legislation, at federal, state and local levels, which helped to achieve gender equality.
Women in the US were granted the national right to vote in 1920, eight years before women could vote on the same terms as men in the UK.
The US boasts a total of eight national monuments, historic sites and parks that specifically commemorate women's rights, including the Women's Rights National Historic Park in New York. Like the UK, however, the majority of designations are named after men.
"While it's difficult to quantify the number of monuments commemorating men, there clearly are more NPS units explicitly named after men than women," said Jeremy Barnum, public affairs officer at the US National Park Service.
In London, Caxton Hall, the site of the women's parliament during the suffrage movement in the 20th century, is now an apartment block. There is a suffragette memorial at Christchurch Gardens outside the building.
Activists have launched a UK petition, addressed to the new mayor of London, Sadiq Khan, calling to erect a monument commemorating the women's suffrage movement alongside 11 existing statues of men in Parliament Square.
The petition, which has gathered more than 65,000 signatures including actress Emma Watson, was launched by activist Caroline Criado-Perez, who fought successfully to put Jane Austen's face onto bank notes in 2014.
"In two years' time it will be 100 years since those women won their fight and women were first granted the right to vote. They deserve to be remembered. They deserve to be commemorated at the heart of our democracy," it read.
The movement has been endorsed by the UK's Women's Equality Party, which swept up more than 350,000 votes in local elections last week, with 1 in 20 Londoners voting for WE's Sophie Walker as mayor.
The film Suffragette, starring Meryl Streep as leader Emmeline Pankhurst, was released in late 2015 and was played to packed out cinema theaters on both sides of the Atlantic. It has been credited for a surge in renewed interest in the women who fought and died for universal suffrage, and was the first Hollywood film to document their uprising.
Register for free to continue reading
Registration is a free and easy way to support our truly independent journalism
By registering, you will also enjoy limited access to Premium articles, exclusive newsletters, commenting, and virtual events with our leading journalists
Already have an account? sign in
Join our new commenting forum
Join thought-provoking conversations, follow other Independent readers and see their replies