US east coast so cold people are ice skating on the sea
'Bomb cyclone' brings blanket of arctic air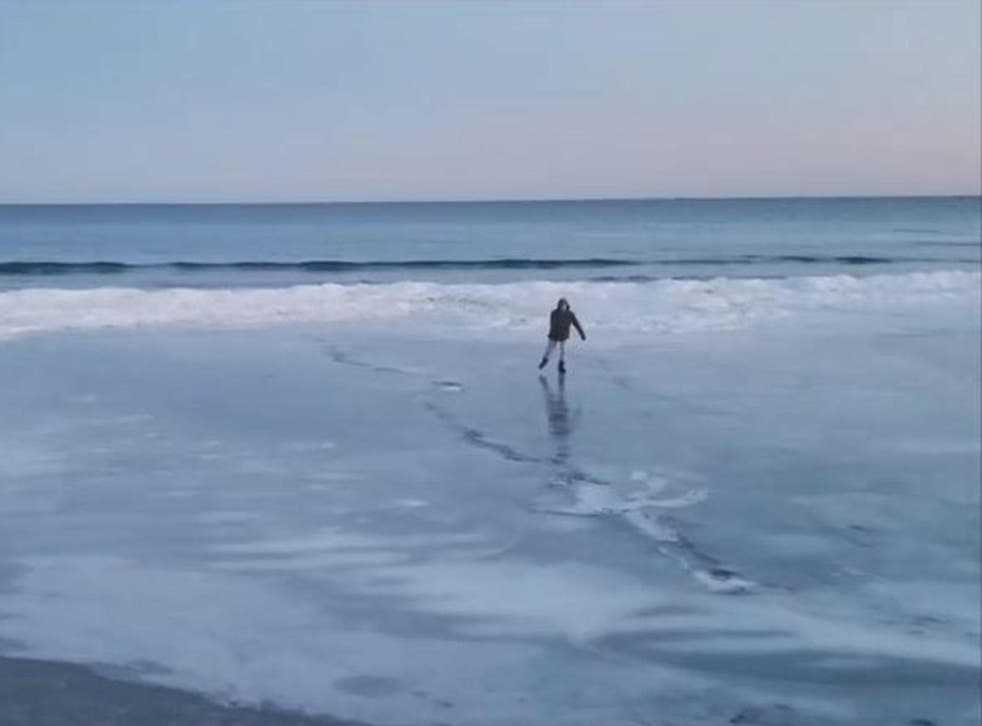 Parts of the east coast of the United States are so cold people have been filmed ice skating on the beach.
Peter Lekousi captured footage of a man ice-skating as others walk on the frozen sea water at a beach in Maine.
"I keep trying to tell you all, every day is a beach day in Maine," he wrote on Facebook, in an appeal to identify the skater.
"Glad this guy didn't forget to bring his ice skates to Long Sands Beach."
Behind the skater, families could be seen walking on frozen water at the edge of the ocean.
A blanket of arctic air has enveloped the east coast after its first snowstorm of 2018, which featured gusts of more than 70mph, dumped 56cm of snow in parts of Maine.
The storm was powered by a rapid drop in barometric pressure some weather forecasters called a bombogenesis, or a "bomb cyclone."
The brutal cold and snowy weather have been blamed for at least 18 deaths.
Join our new commenting forum
Join thought-provoking conversations, follow other Independent readers and see their replies