US woman sends man in Africa she has never met almost £1 million because they are 'in love'
'Chris Olsen' claims he needs the money to get back to the US to see Sarah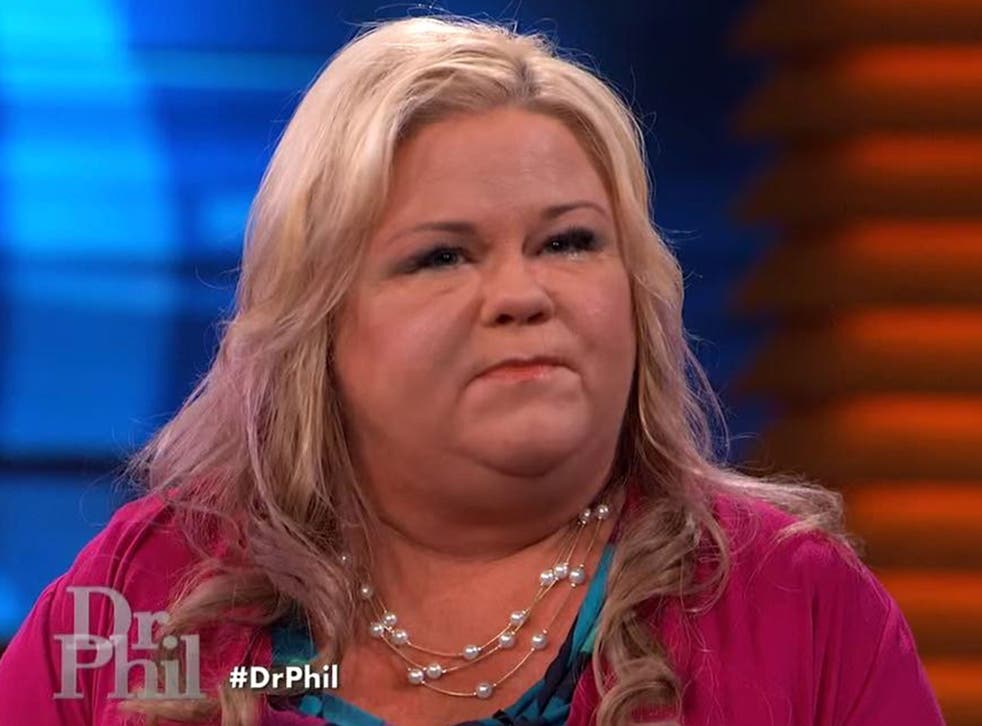 An American woman who has sent a man in Africa who she has never met almost £1 million says she is "95 per cent certain" that their relationship is not a scam.
Sarah, who did not give her second name, said she fell in love with "Chris Olsen", allegedly a widowed Italian businessman with two daughters, after they met on a dating site in 2013.
"An attractive person came on there and...I said 'wow this guy's really handsome, I can't believe he's talking to me'," she added.
Sarah, who has been divorced twice, told her story on the Dr Phil show in the US, hoping it could help her meet her lover for the first time.
Since they started talking online 18 months ago, she has sent "thousands" of payments totalling more than $1.4 million (£910,000) to South Africa, Nigeria and Benin.
"I've actually never met Chris in person but I am definitely in love with him," Sarah said.
"He's just spectacular. Chris and I have discussed getting married - I believe Chris does consider me his wife."
Chris claimed he was originally from Milan and moved to the US 18 years ago, saying he was on a business trip to South Africa when they met and is now stuck in Benin because of "trouble" with the government.
Sarah has sent him money for stolen cards, phone charges, hotel bills, lawyers, a nanny, an expired visa and when Chris claimed the money she posted had been stolen.
When he told her he was wrongly imprisoned for money laundering in June last year, she sold an apartment building she owned to raise $550,000 (£360,000) bail.
"He assured me that when he gets home he's going to pay me back – every dime," Sarah told Dr Phil.
"He's made five or six attempts to come back to the US to meet me. Every time they arrest him and put him in jail and then they want more money.
"It's been like a rollercoaster for me. I'm going to have to continue sending money until he's free."
The pair talk for up to four hours on the phone a day and Sarah said he has a "way with words".
"He'll say 'how is my queen doing today' or he'll say 'how is my flower today – I hope she's been watered'," she added.
"He's very poetic when he talks to me…Chris will make a comment like 'Mrs Olsen, I love you and I can't wait to be with you'."
During their frequent chats, Sarah noticed his accent has changed several times.
"He sounded Italian, now his accent's kind of changed I don't know if he's adapted to where he's at... in Benin," she added.
Although Sarah has questioned whether her relationship was actually a scam, she told Dr Phil was was "95 per cent certain that Chris is telling me the truth - that this is legit".
She added: "I still believe in love."
Register for free to continue reading
Registration is a free and easy way to support our truly independent journalism
By registering, you will also enjoy limited access to Premium articles, exclusive newsletters, commenting, and virtual events with our leading journalists
Already have an account? sign in
Register for free to continue reading
Registration is a free and easy way to support our truly independent journalism
By registering, you will also enjoy limited access to Premium articles, exclusive newsletters, commenting, and virtual events with our leading journalists
Already have an account? sign in
Join our new commenting forum
Join thought-provoking conversations, follow other Independent readers and see their replies