Americans who practice yoga 'contribute to white supremacy', claims Michigan State University professor
Religious studies professor Shreena Gandhi argues the practice has 'flourished' in the US from the 'cultural void of white society'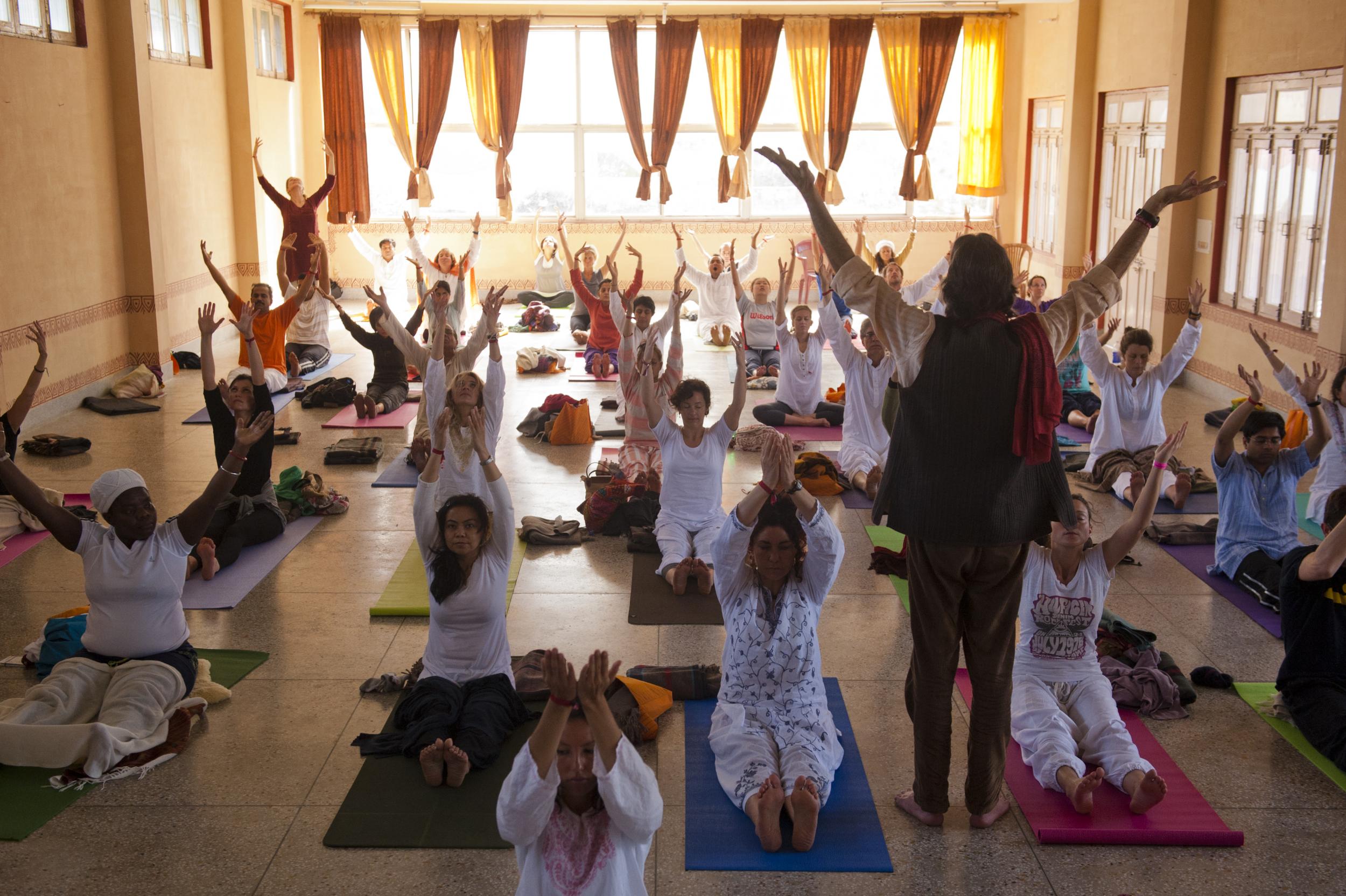 White Americans who practice yoga are perpetuating the "continuation of white supremacy and colonialism", a Michigan State University professor has claimed.
Religious studies professor Shreena Gandhi argued yoga has "flourished" in the US from the "cultural void of white society, intimately mixed with white supremacy, capitalism, and globalisation".
She said the "misappropriation" of yoga did not constitute "life-threatening racism", but urged "white people who practice yoga" to consider the history of the practice in the US and its supposed links with "larger forces of white supremacy".
She made the arguments in a report, titled "Yoga and the Roots of Cultural Appropriation", co-authored with Lillie Wolff, an "antiracist white Jewish organiser, facilitator, and healer".
The authors wrote: "This modern day trend of cultural appropriation of yoga is a continuation of white supremacy and colonialism, maintaining the pattern of white people consuming the stuff of culture that is convenient and portable, while ignoring the well-being and liberation of Indian people.
"While the (mis)appropriation of yoga may not be a life-threatening racism, it is a part of systemic racism nonetheless, and it is important to ask, what are the impetuses for this cultural 'grabbing'?"
Prof Gandhi said yoga is intimately tied to colonialism and was originally used as a tool to show the British that Indians "were not backwards or primitive".
World news in pictures
Show all 50
She added: "It did not appear in the American spiritual landscape by coincidence; rather, its popularity was a direct consequence of a larger system of cultural appropriation that capitalism engenders and reifies.
"When 'Western' yoga teachers train other practitioners to relate to yoga only on a physical level, without exploring the history, roots, complexity, and philosophy, they are perpetuating the re-colonisation of it by diluting its true depth and meaning."
But the authors did argue that practitioners can "reduce harm" by engaging with yoga in a "decolonising way".
She wrote: "They can be aware of the history, roots, and magnitude of the practice and give credit where credit is due. Humility, respect, and reverence go a long way.
"Additionally, there is a responsibility to explore issues around access. The cost of Western yoga classes can be prohibitive for low to middle-income people. This often includes people of colour, including recent immigrants, such as Indian women to whom this practice rightfully belongs."
Join our commenting forum
Join thought-provoking conversations, follow other Independent readers and see their replies