'It's impossible to get any whiter than that': Team USA Olympic uniforms mocked online
Unveiling of outfits for Team USA and Canada attract controversy — for different reasons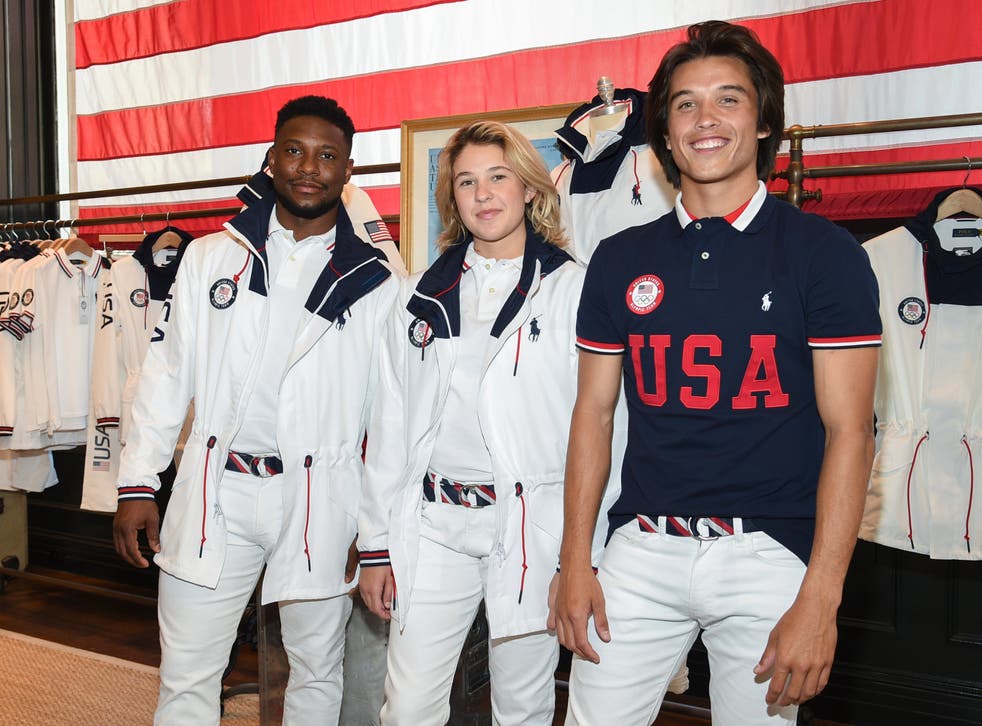 Outfits for Team USA were mocked online following their unveiling for the Tokyo Olympics.
The all-white uniforms will be worn by Team USA for the closing ceremony, according to reports, and were ready to go for the 2020 Olympics — taking place from July.
Ralph Lauren were responsible for the Team USA outfits for both the Tokyo opening and closing ceremonies, and for the Tokyo's athletes village.
Offering criticism of the all-white assembles for appearing too wealthy, one Twitter user wrote that "The outfits look like their Dads payed their child's way out of a driving under influence [offence]".
Others wrote that the outfits were for yachting, or for astronauts, or were too white to represent the US.
"Someone should tell Ralph Lauren and NBC Olympics that Team USA isn't just white people," one wrote.
Referencing the fashion company's logo, another added that the all-white outfits were "Your quadrennial reminder that Ralph Lauren designs Team USA outfits inspired by white aristocracy, and slapped with a logo based on a sport that hasn't been contested in the Olympics since 1936."
"It's impossible to get any whiter than that," added the Twitter user.
The outfits for Canada were also ridiculed by commentators following the unveiling of their closing ceremony uniforms — but for being too casual.
Featuring a jean jacket and white trousers, and created by Hudson's Bay and Levi's, Canada's Olympians were described by one Twitter user as "the gang that comes after you if you say you tried watching Schitt's Creek but couldn't get into it".
"I am screaming. This is Canada's closing ceremony fit. Cancel the Olympics," wrote another, adding: "if Canada isn't gonna wear jeans with those jackets they should just forget the whole concept."
Another wrote: "Jean Jackets. I wish I was joking".
The controversy follow's consternation among Republicans over Team USA's outfits for the London 2012 Olympics, for being manufactured in China.
Join our new commenting forum
Join thought-provoking conversations, follow other Independent readers and see their replies