US-Israel relations: President Obama to snub Israeli PM Benjamin Netanyahu when he addresses Congress in March
Mr Netanyahu was invited to Washington by the Speaker of the House in an apparent attempt to needle the President over Iran talks
David Usborne
Thursday 22 January 2015 20:19 Comments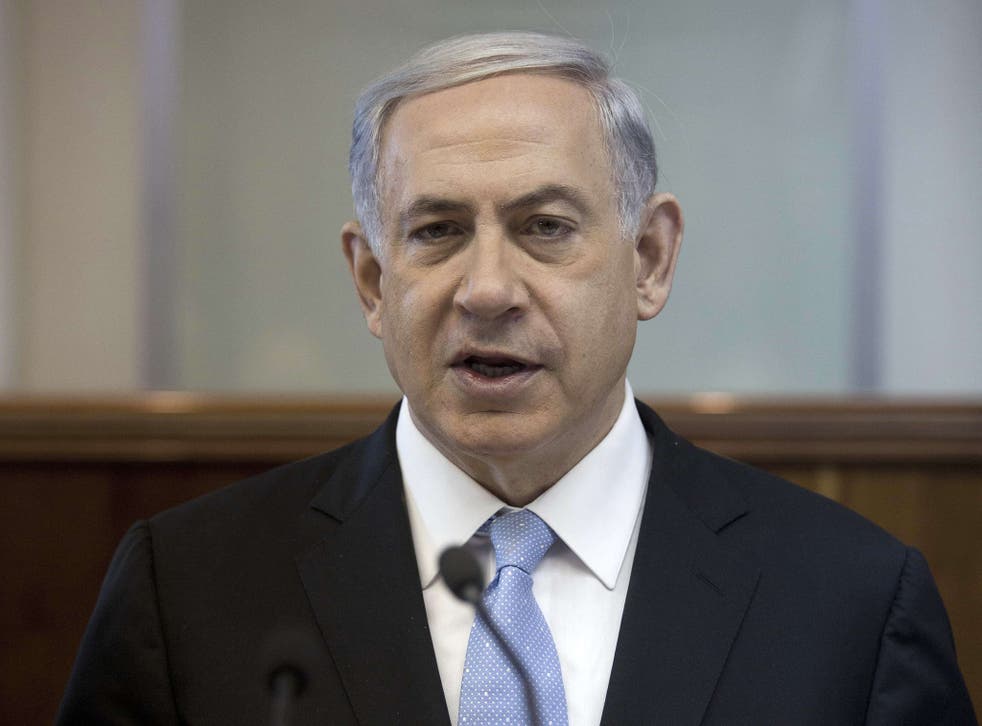 The White House said today that President Barack Obama would decline to meet with Israel's Prime Minister, Benjamin Netanyahu, when he visits Washington at the start of March to address a joint session of Congress, potentially adding to long-standing tensions between the two leaders.
A political and diplomatic storm blew up in Washington after it emerged that John Boehner, the Speaker of the House, had extended an invitation to the Israeli leader to address Congress in February. Mr Netanyahu accepted but said he would instead deliver the address on 3 March.
By making the invitation, Mr Boehner seemed to be seeking to needle President Obama over the ongoing talks between Iran and five western powers, including the United States, over its alleged nuclear arms ambitions and his threat to veto new sanctions that Congress wants to see imposed on the country. Israel has been a loud critic of the talks saying that Iran is trying to dupe the world with false concessions.
The White House found out about the visit after a phone call from the office of Mr Boehner. It responded that it was a breach of established protocol for such a high-level visit to the US to be set without Mr Obama, who is Head of State, being in the loop. Most of its pique was surely directed at congressional Republicans for successfully short-circuiting the usual diplomatic process.
In pictures: Israel-Palestinian demonstrations around the world

Show all 18
Officials insisted Mr Obama would not meet directly with Mr Netanyahu for reasons of neutrality because his visit will come just two weeks before March elections in Israel and to do so would be improper.
"The President will not be meeting with Prime Minister Netanyahu because of the proximity to the Israeli election, which is just two weeks after his planned address to the US Congress," National Security Council spokeswoman Bernadette Meehan said in a statement. "As a matter of long-standing practice and principle, we do not see heads of state or candidates in close proximity to their elections, so as to avoid the appearance of influencing a democratic election in a foreign country."
Meanwhile the top Democrat in Congress, Senate minority leader, Harry Reid, said he also had not been consulted when the invitation to Mr Netanyahu was made. "I wasn't consulted," Senator Reid told reporters. "We'll listen to what he has to say."
There was little indication that anything that Mr Netanyahu may say to Congress would change Mr Obama's position on the Iran talks. "The President has been clear about his opposition to Congress passing new legislation on Iran that could undermine our negotiations and divide the international community," Ms Meehan added. "The President has had many conversations with the Prime Minister on this matter, and I am sure they will continue to be in contact on this and other important matters."
Register for free to continue reading
Registration is a free and easy way to support our truly independent journalism
By registering, you will also enjoy limited access to Premium articles, exclusive newsletters, commenting, and virtual events with our leading journalists
Already have an account? sign in
Register for free to continue reading
Registration is a free and easy way to support our truly independent journalism
By registering, you will also enjoy limited access to Premium articles, exclusive newsletters, commenting, and virtual events with our leading journalists
Already have an account? sign in
Join our new commenting forum
Join thought-provoking conversations, follow other Independent readers and see their replies