Thirteen-year-old boy dies when sand tunnel collapses at state park in Utah
The teen died after park rangers said he had been digging a tunnel in the side of a sand dune that collapsed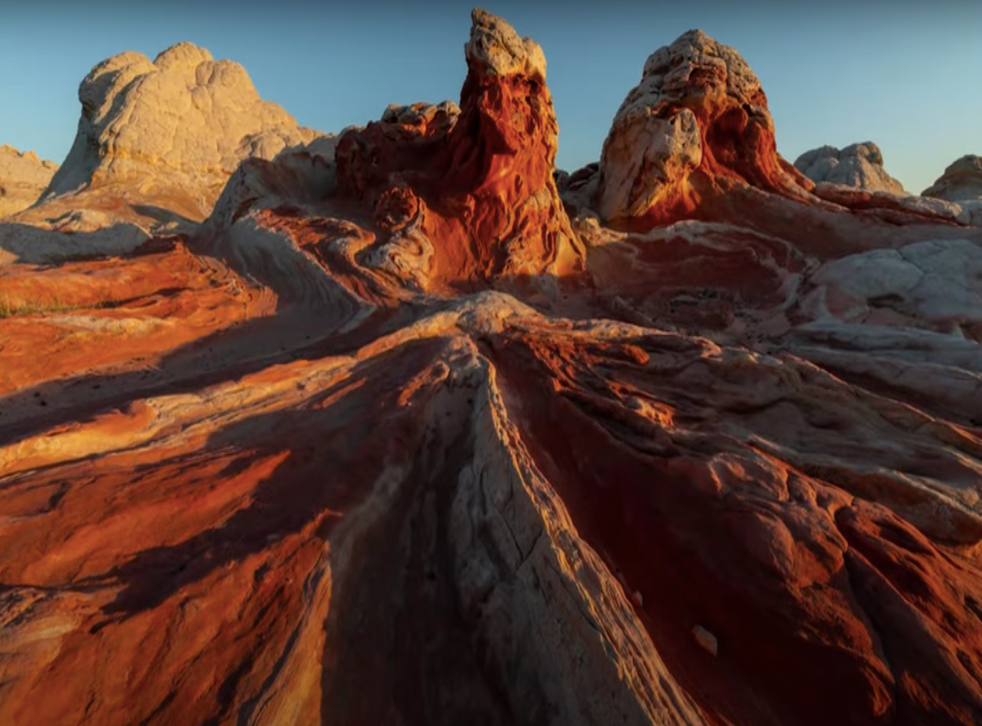 Leer en Español
Officials in Utah reported that a 13-year-old boy from Santa Clara has died after a sand dune collapsed on him while he was visiting Coral Pink Sand Dunes State Park.
The teen, identified as Ian Spendlove, was found by park rangers at around 5.30pm after family members who'd witnessed the sand dune collapse onto the boy after he'd been digging a tunnel into the side of it.
The staff immediately began to try and free the boy from under the more than six feet of sand that stood between him and the surface.
Once freed, he was taken to hospital in St George and then onto another hospital in Salt Lake City but he was later declared dead on Sunday after he was unable to regain brain function, a statement issues by the States Park Division read.
"The Utah Division of State Parks extends our condolences to Ian Spendlove's friends and family impacted by this tragedy," it said.
An investigation into the incident is still ongoing.
The park agency also reminded visitors that safety should be a top priority when exploring its famous sites.
Visitors are urged to travel with a companion, to wear life jackets and helmets where necessary, and to always inform someone else of their location and intended time of return.
Coral Pink Sand Dunes State Park is located in the southwestern section of Utah, between Mount Carmel Junction and Kanab in Kane County. It is known for its distinctly-coloured dunes which shift as much as 50 feet per year with the wind.
Register for free to continue reading
Registration is a free and easy way to support our truly independent journalism
By registering, you will also enjoy limited access to Premium articles, exclusive newsletters, commenting, and virtual events with our leading journalists
Already have an account? sign in
Register for free to continue reading
Registration is a free and easy way to support our truly independent journalism
By registering, you will also enjoy limited access to Premium articles, exclusive newsletters, commenting, and virtual events with our leading journalists
Already have an account? sign in
Join our new commenting forum
Join thought-provoking conversations, follow other Independent readers and see their replies