Parents charged with murdering their daughter taunted her with food for over a year
The child was found 'extremely malnourished' with injuries all over her body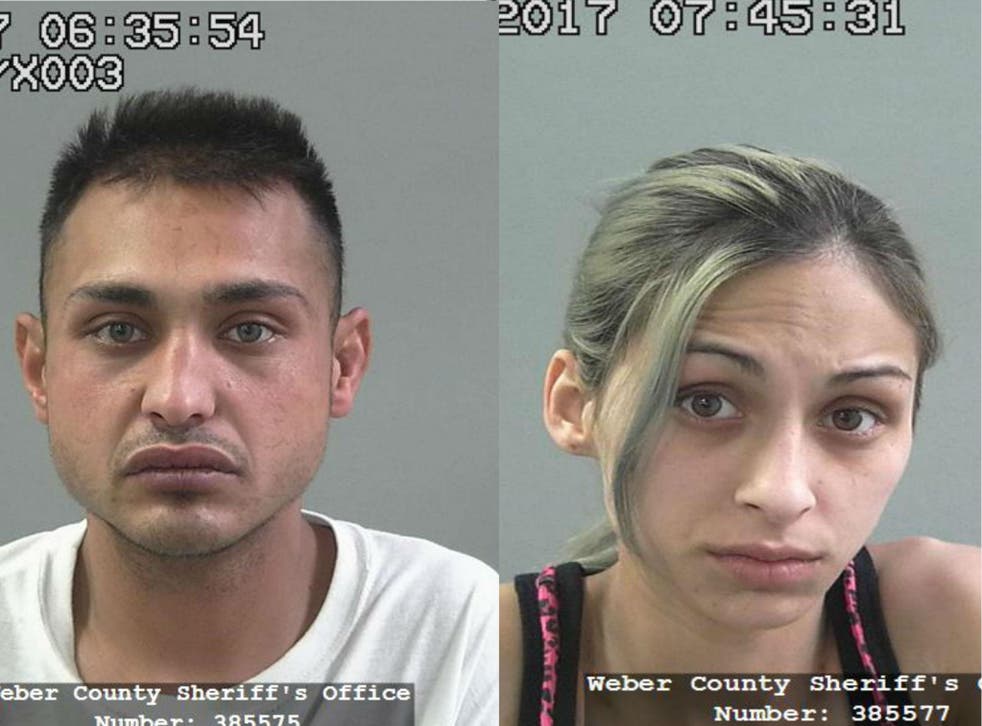 Parents in Utah have been charged with the murder of their three-year-old daughter after over a year of taunting the child with food.
Cellphone video taken by the parents shows Brenda Emile, 22, and Miller Costello, 25, offering their malnourished food before snatching it away to discipline her. A progression of the videos shows the toddler's physical condition getting worse over about a year and a half, local media reports.
Her "extremely malnourished" body was found at the family's home after the parents called the police to report that she wasn't breathing.
Police said that the girl was covered in wounds — burns, cuts, and bruises — and that the injuries were in various levels of healing. Some appeared to be fresh. Others were much older, they said.
The cell phones of the parents showed that they had abused the girl between January 2016 and June 2017, and the girl was visibly upset in the videos. One showed the father smacking her in the face with an infant's foot.
Mr Costello acknowledged to police that he knew that the child was in danger of dying if he didn't bring her to get help, but that he did not go to a doctor. He indicated that Ms Emile had told her that the child's siblings had injured her, but that she was fearful of bringing her to the doctor for fear of a police investigation, and losing her children.
World news in pictures

Show all 50
Two other children were taken away from the house to be put in state child protective services.
Prosecutors have charged the parents with aggravated murder, which could lead to the death penalty if they are convicted.
The Utah prosecutors are asking that the parents be held without bail, noting that they have ties in several other states and that Mr Costello frequently travels for his job as a scrap metal dealer.
Register for free to continue reading
Registration is a free and easy way to support our truly independent journalism
By registering, you will also enjoy limited access to Premium articles, exclusive newsletters, commenting, and virtual events with our leading journalists
Already have an account? sign in
Register for free to continue reading
Registration is a free and easy way to support our truly independent journalism
By registering, you will also enjoy limited access to Premium articles, exclusive newsletters, commenting, and virtual events with our leading journalists
Already have an account? sign in
Join our new commenting forum
Join thought-provoking conversations, follow other Independent readers and see their replies