Utah teacher Brianne Altice defends relationship with teenage student
The former high school teacher admitted abusing three of her pupils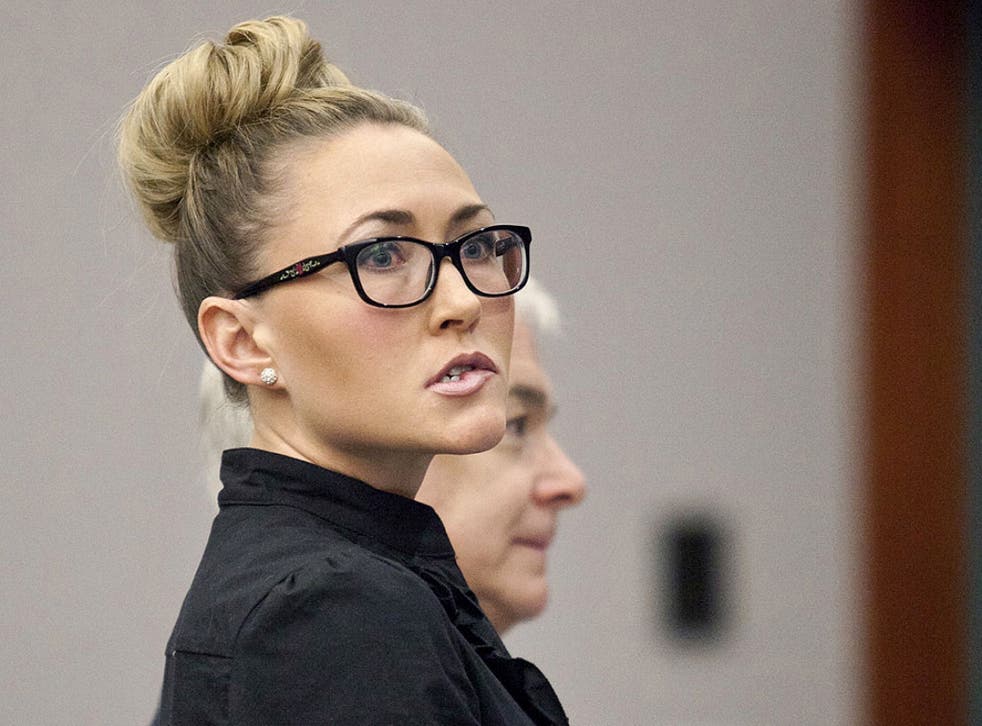 A teacher who was jailed after she admitted sexual contact with three of her students has reportedly defended her relationship with one of the victims, saying she helped to improve his grades.
Brianne Altice, 36, was given a lengthy sentence of two to 30 years in prison in the high profile case in Utah last summer, after she pleaded guilty to forcible sexual abuse involving three 16- and 17-year-old boys.
Altice originally faced a range of 14 felony charges including five counts of rape, and a lawsuit has now been lodged against her and her former employer, Davis High School, by one of the victims and his parents.
According to the Salt Lake Tribune, Altice has now submitted a handwritten two-page document in federal court saying she had "no evil or malicious intent" in her relationship with the boy.
Altice wrote that she could not afford a lawyer, but insisted she had never been reprimanded by the school for her conduct in the classroom.
She said the boy had come to her for advice on his difficult relationship with his parents, and described how he would stand up for her in school by "thwart[ing] inappropriate comments directed at her".
"Ms. Altice expressed and advised [the boy] to communicate with his parents and continue to do his best in school," the teacher wrote, adding the boy's grades showed improvement while she was his teacher.
Countries where sexual violence has become a way of life

Show all 19
The original complaint alleged that the school's management was told about Altice's inappropriate behaviour with her male students, but did not act on the information. The school has denied officials had any knowledge of what was going on.
Sexual violence at its worst level
The Tribune reported that no trial date had been set for the lawsuit.
Register for free to continue reading
Registration is a free and easy way to support our truly independent journalism
By registering, you will also enjoy limited access to Premium articles, exclusive newsletters, commenting, and virtual events with our leading journalists
Already have an account? sign in
Register for free to continue reading
Registration is a free and easy way to support our truly independent journalism
By registering, you will also enjoy limited access to Premium articles, exclusive newsletters, commenting, and virtual events with our leading journalists
Already have an account? sign in
Join our new commenting forum
Join thought-provoking conversations, follow other Independent readers and see their replies