Billionaires spent $800m snapping up California farms. Their mystery plan for a 'utopian city' is drawing suspicion
Secretive venture capitalists spent six years buying up farmland in Solano County with the dream of constructing an eco-friendly hamlet of the future, but not everyone is convinced, writes Joe Sommerlad
Thursday 07 September 2023 17:10 BST
Comments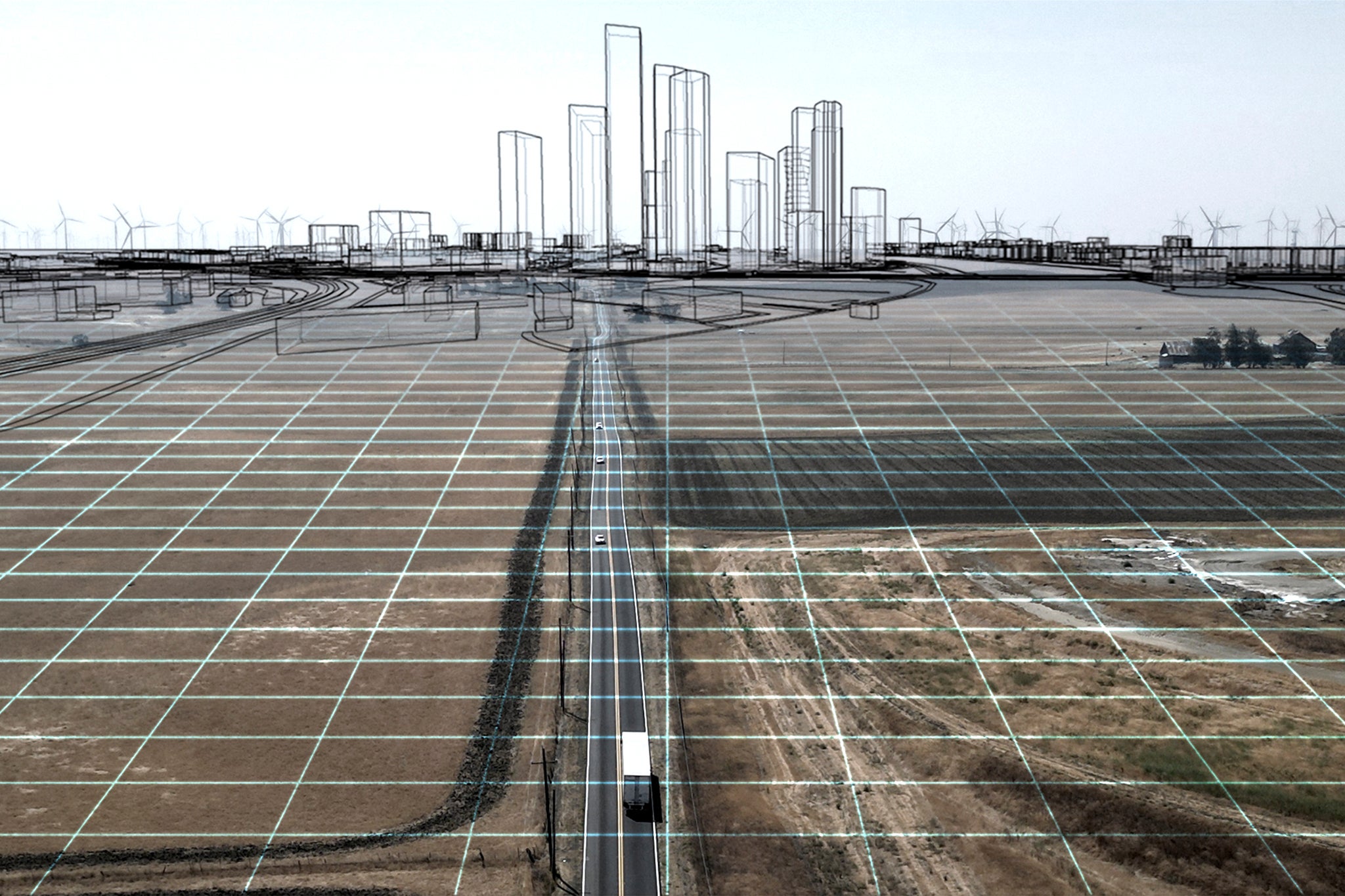 "A chance for a new community, good paying local jobs, solar farms, and open space."
That's what California Forever promises on its lushly illustrated new website, launched last week in order to bring transparency to its previously veiled plans for the southeastern corner of Solano County, California, where its property arm, Flannery Associates, has spent the last six years buying up 140 farms on around 55,000 acres of agricultural land at a cost of $800m – to the consternation of many living locally.
Lying between San Francisco and Sacramento and stretching from Fairfield to Rio Vista, the land has historically been used for grazing livestock and growing staple crops like wheat and barley and was typically handed down within families from one generation to the next.
But California Forever plans to change all that after revealing its vision for the construction of a utopian city deep in the countryside, composed of "incredible homes" and "walkable neighbourhoods" that will provide families with an ideal community in which to live and work that will be both environmentally sound and well connected to the state's existing urban centres.
Some believe that proposition is too good to be true, however, and the project has been met with a certain amount of suspicion.
Here is everything we know about the venture.
Mysterious strangers
The established order in sleepy Solano County began to be disrupted in 2017 when a group of mystery investors began making offers to local ranchers, disinclined to take no for an answer and reportedly making repeated approaches if they were rebuffed, according to The San Francisco Chronicle.
"It was like a hostile takeover," one farmer told the newspaper, preferring to speak anonymously.
"It was Shakespearean, a Game of Thrones kind of thing."
The land was acquired gradually, piece by piece, with a survey circulated recently among local residents enquiring how they might feel about a "new city with tens of thousands of new homes, a large solar energy farm, orchards with over a million new trees, and over 10,000 acres of new parks and open space" being built nearby.
Some were unnerved about the company's apparent reluctance to identify its investors or state its intentions, with Solano County administrator Bill Emlen telling The Chronicle: "We approached them a while back and said, 'We've noticed you have been making a lot of large acquisitions and we'd like to set up a meeting to talk about zoning and the general plan and what your intentions are.'
"They said they were investors in family farms and their intention was to continue with grazing and farming and that was their plan."
The Department of Defense also reportedly took a keen interest in what was unfolding because of the land's close proximity to Travis Air Force Base, one of the busiest in use by the US Air Force and known as "the Gateway to the Pacific".
The situation grew more tense in May this year when Flannery filed a lawsuit in the US District Court in Sacramento in which it accused several of the ranchers of engaging in an "illegal price-fixing conspiracy" that had forced it to spend $170m in "overpayment for properties", for which it sought $510m in damages.
Silicon Valley's elite unmasked
As interest in the project swelled, understandably given the scale of the investment involved, The New York Times published an article on 25 August in which it unmasked the players as a "Silicon Valley Elite" amounting to a "who's who of the tech industry".
Its participants turned out to include venture capitalists Michael Moritz and Marc Andreessen, LinkedIn's co-founder Reid Hoffman, Stripe co-founders Patrick and John Collison and Emerson Collective's founder Laurene Powell Jobs, with the project being steered by Czech CEO Jan Sramek, just 36, formerly a Goldman Sachs trader and political consultant.
Much hailed as a finance wunderkind and all-round high-achiever during his days at Goldman, Mr Sramek co-authored the motivational book Racing Towards Excellence in 2009, which includes the ominous quote from Ayn Rand: "The question isn't who is going to let me; it's who is going to stop me."
The group has since formally introduced itself via the California Forever website, expressing regret over the earlier need for secrecy about its activities by explaining: "The only way to avoid creating a rush of reckless short-term land speculation was to not share our specific plans until we finished acquiring the properties."
Mr Sramek, the site adds, "spent time in Solano County during fishing trips on the California Delta and fell in love with the area", inspiring him to buy his first property there recently to house his growing family.
With increased transparency comes increased scrutiny, however, and the CEO and his investors were criticised by Democratic congressman John Garamendi once their identities became known.
"You big wealthy Silicon Valley billionaires, you're party to all of this. This is the kind of people you are? This is how you want to operate?" he said.
"What they've managed to do is to totally poison the well."
The group subsequently met with Mr Garamendi's fellow representative Mike Thompson, who told The Daily Beast afterwards that he had not been shown any blueprints, schematics or environmental assessments related to the proposed city and remarked: "They have a long, long, long, long, long way to go."
Mr Thompson said of Mr Smarek: "He didn't share anything with me. Maybe they've got a fully written plan with schematics and renderings and he's just keeping that in his back pocket until he's ready to play it… I've been doing public policy for a long time and I've never seen anything roll out like this."
He added that the collective's initial secrecy had "caused a lot of problems, a lot of time, and a lot of expense" and said that its plans will ultimately have to "clear a whole bunch of hurdles" from state, city and county regulators and could face opposition from locals, politicians and environmentalists.
A spokesman for the group said it was "grateful" to Mr Thompson for his time and added: "Our team is working closely with the community and will continue to meet with local leaders to craft a shared vision for Solano County's future."
Differences of opinion
The congressman's scepticism about the project and its prospects was shared by Christopher Cabaldon, former mayor of West Sacramento who sits on the Central Valley Regional Water Quality Control Board, who told the Associated Press that allowing a huge residential development on Flannery's properties "would be a radical departure from the laws".
"Policies designed to prevent the rapid urbanisation of farmland and habitat don't appear to be working if there is one company that thinks they can overcome all that," Mr Cabaldon said.
Princess Washington, mayor pro tempore of Suisun City, said she is suspicious that the group's real purpose is "to create a city for the elite" under the guise of answering the region's housing needs, commenting: "Economic blight is everywhere. So why do you need to spend upwards of a billion dollars to create a brand new city when you have all these other things that can be achieved throughout the Bay Area?"
Catherine Moy, the mayor of Fairfield, was also critical of the project on logistical grounds.
"It's an area that is known for its drought conditions," she told ABC7 News.
"It makes zero sense. There's no mass transit. It does not have fresh water. There is some water, but not enough for tens of thousands of homes. You'd have to dig wells or convince Fairfield to give water and that would be a big fat no from us."
She continued: "The roads out there are already dangerous. Highway 12 is the highway that goes through there out to Highway 99 and Highway 5. It's called 'Blood Alley' for a reason. There's no way that tens of thousands of homes could be supported by that."
Rio Vista Mayor Ron Kott was more even-handed, however, saying that older people living in his town were unlikely to welcome additional noise and congestion but might appreciate the improved access to medical care, nightlife and shopping that a new neighbouring city might bring.
"If it's done correctly, I think there's a lot of opportunities for the county," he said.
"Their tax revenue base will increase quite a bit. So there's going to be a big windfall from that. Property values would probably go up around here as well even further. And so I think from those perspectives it's good.
"But again, I think you're giving up a quality of lifestyle that's kind of unique to this area."
The Independent has reached out to California Forever for further comment.
Join our commenting forum
Join thought-provoking conversations, follow other Independent readers and see their replies