Man pulls Uzi submachine gun out of a pond with magnet and rope
'I've never seen anything like it. It's a little strange,' says Massachusetts police official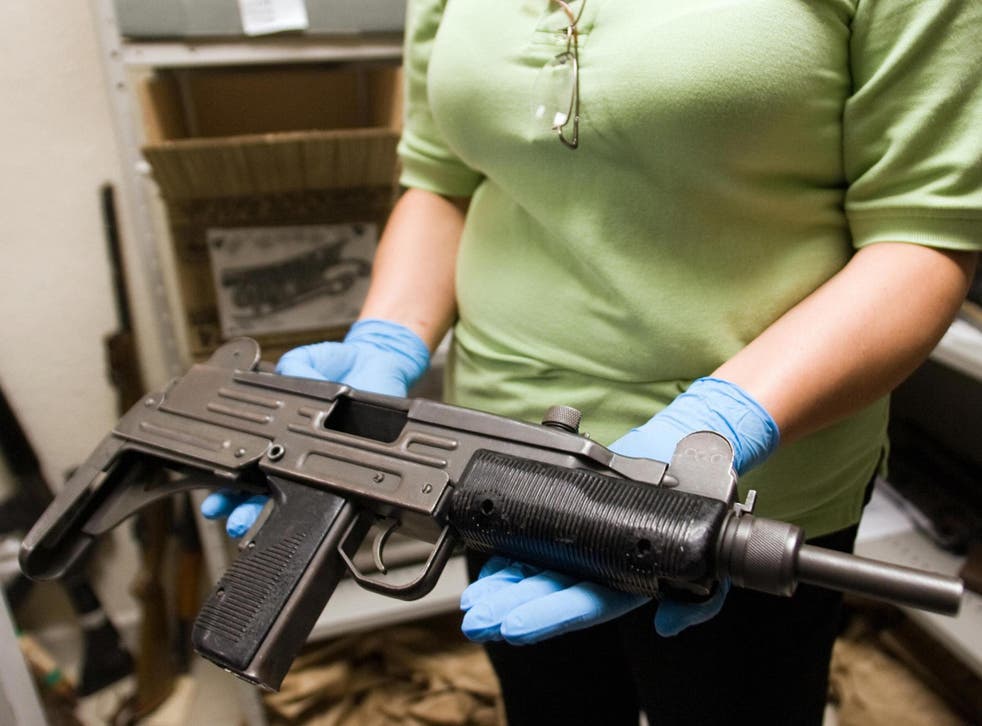 A man experimenting with a magnet plucked a fully-loaded Uzi submachine gun and several other weapons out of a pond in Massachusetts, reports say.
The unnamed individual called the police after pulling the Uzi out of Pillings Pond in the small town of Lynnfield.
Lynnfield officer Patrick Curran inspected the submachine gun and discovered it was loaded, before encouraging the man to throw his powerful magnet – attached to the end of rope – back into the water to see what else he could find.
The magnet fisher pulled another four guns from the pond, including a Glock handgun, a Colt Cobra revolver, a semi-automatic handgun and a revolver with "significant corrosion", according to The Boston Globe.
All five of the firearms were loaded, local police said. The weapons were handed over to state police ballistics for further analysis.
World news in pictures

Show all 50
A state police diving team was also called out to conduct a more thorough search of Pillings Pond, but the magnet man had done such a thorough job they did not find anything else.
The Lynnfield resident told officers had been watching videos about French treasure hunters who use magnets and ropes to recover World War II artefacts from waterways.
"In my more than 35 years on the force, I've never seen anything like it. It's a little strange," Lynnfield police captain Karl Johnson told The Daily Item local newspaper, which first reported on the weapons haul.
The hobby known as "magnet fishing" has becoming increasingly popular in recent years and has led to some unusual discoveries. Earlier this year couple found a hand grenade in a lake in Florida.
Last July a 36-year-old London man pulled an Uzi machine gun out of Enfield Lock using a magnet, before revealing he had previously found a samurai sword and a cross bow using the same technique.
Join our new commenting forum
Join thought-provoking conversations, follow other Independent readers and see their replies