Valongo wharf: Rio de Janeiro 'slave harbour' becomes Unesco world heritage site
Close to one million Africans were held at the dock before being sold on at nearby markets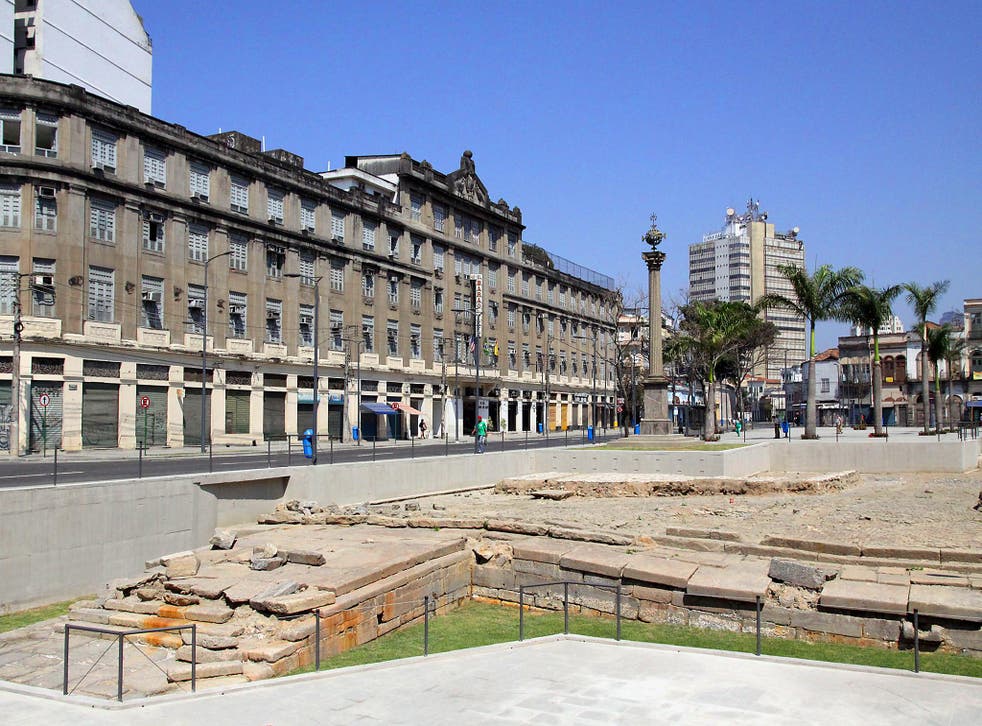 A dock in Brazil where close to a million slaves landed from Africa has been declared a Unesco world heritage site.
Valongo Wharf, in Rio de Janeiro, was the largest arrival point for slaves in Brazil, the main destination for the trade in the Americas.
Nicknamed "slave wharf", as many as 900,000 Africans were held at the harbour to recover from their journeys across the Atlantic before being sold on at markets. Many did not survive and were buried in nearby mass graves.
Unesco said the site was the "most important physical trace" of the devastating trade on the American continent and should have the same place in history as Hiroshima and Auschwitz "to make us remember those parts of the history of humanity that must not be forgotten".
"It is a unique memorial, containing the last remaining vestiges of the slaves' arrival," anthropologist Milton Guran said.
Many Brazilians were unaware of the area's importance until a few years ago when its remains were discovered during renovation work for the 2016 Olympic games.
A mass grave, with bones and skulls, was uncovered.
World news in pictures

Show all 50
Archaeologists estimate that more than 6,000 enslaved Africans who died on the transatlantic passage were buried at the site, with 30,000 dumped in the surrounding area.
The area that surrounds the historic dock is synonymous with the transatlantic slave trade.
Praça XV de Novembro, a square beside the ferry terminal, was the site of Rio's original slave auction and the Pedra do Sal is the historical centre of Rio's "Little Africa", where many former slaves settled.
Join our new commenting forum
Join thought-provoking conversations, follow other Independent readers and see their replies