Vegan 'calls police' after friends tricked her into eating meat
Woman apparently lied to by friends who told her chicken nuggets they gave her were suitable for vegans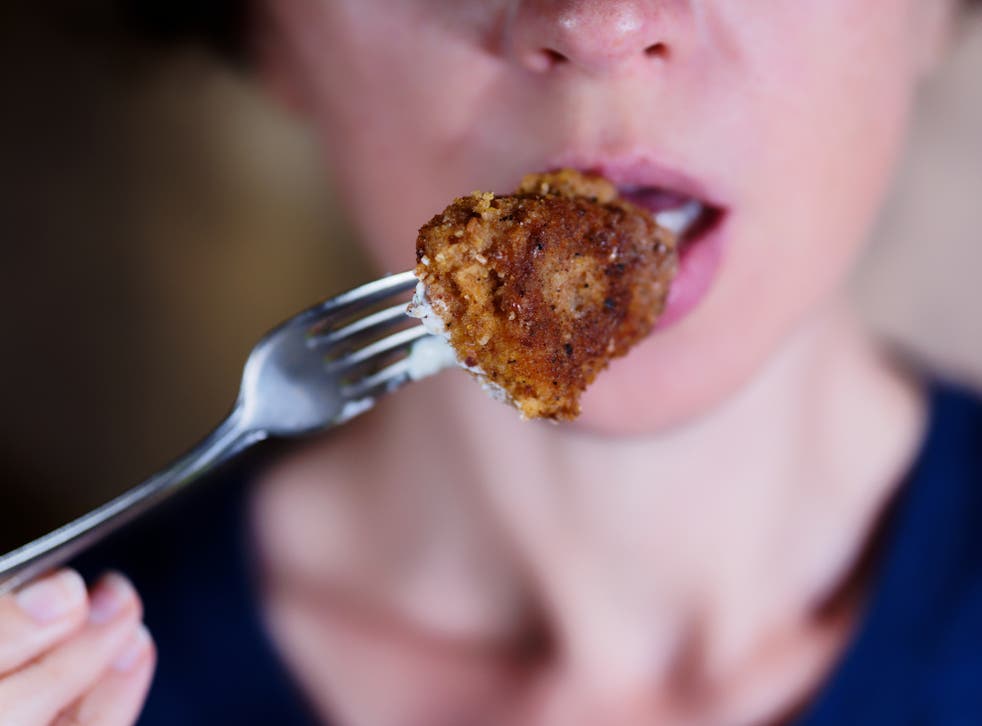 A person purporting to be a vegan woman says she was unwittingly fed chicken nuggets by friends while they filmed her for a prank, but that she called police and those behind the stunt are now facing charges.
According to the woman, who posted the story on Reddit, she was, in her own words, "white girl wasted", when her "friends" thought it would be amusing to feed her chicken nuggets.
She wrote: "I checked with them before chowing down 'are these vegan?' To which my friends replied 'yeah, they're sunfed' (a type of vegan chickenless chicken). They tasted off to me but I figured it was just because I was drunk. I was wrong."
Through social media she later learned the group which fed her the nuggets had filmed the unkind escapade.
She said had not eaten meat for 10 years.
Celebrity Vegans: From Beyoncé to Natalie Portman

Show all 13
"I found out the next day when my sister sent me a message telling me to check my friends' Snapchat story," the alleged victim wrote.
"The story was them showing the nugget packaging, and then showing them giving them to me (including the conversation where I asked if it was vegan).
She said another video showed them mocking her and pretending to be her if she eventually found out she had eaten meat. "Things like fake crying and yelling 'the CHICKENS!!!'."
But, she suggested, her tormentors' laughter may have been brought to an abrupt end.
"I took a screen recording of the video and took it to the police, on the grounds of food tampering, and now three of my (ex) friends are facing charges," she wrote in a Reddit group titled "am I the a**hole?"
The Reddit group allows people to post stories about differences of opinion and readers can respond with their views as to where the moral high ground lies.
She said that in her former friends' view, "they all think that I'm overreacting to a 'harmless' prank".
"In my view, they took advantage of my drunken state, tampered with my food, and publicly humiliated me," she said.
Many readers supported the anonymous woman's point of view, while others pointed out that feeding a vegan chicken nuggets was unlikely to constitute "food tampering" as defined by US law.
According to information on the law regarding food tampering published by Cornell University, a crime has only been committed, in most cases, where a person's life could considered to have been put in danger by food tampering, or if food tampering has commercial impacts on businesses.
Join our new commenting forum
Join thought-provoking conversations, follow other Independent readers and see their replies