Venezuela arrests two Americans for failed 'invasion' by sea, Maduro says
'They were playing Rambo,' he tells nation in TV address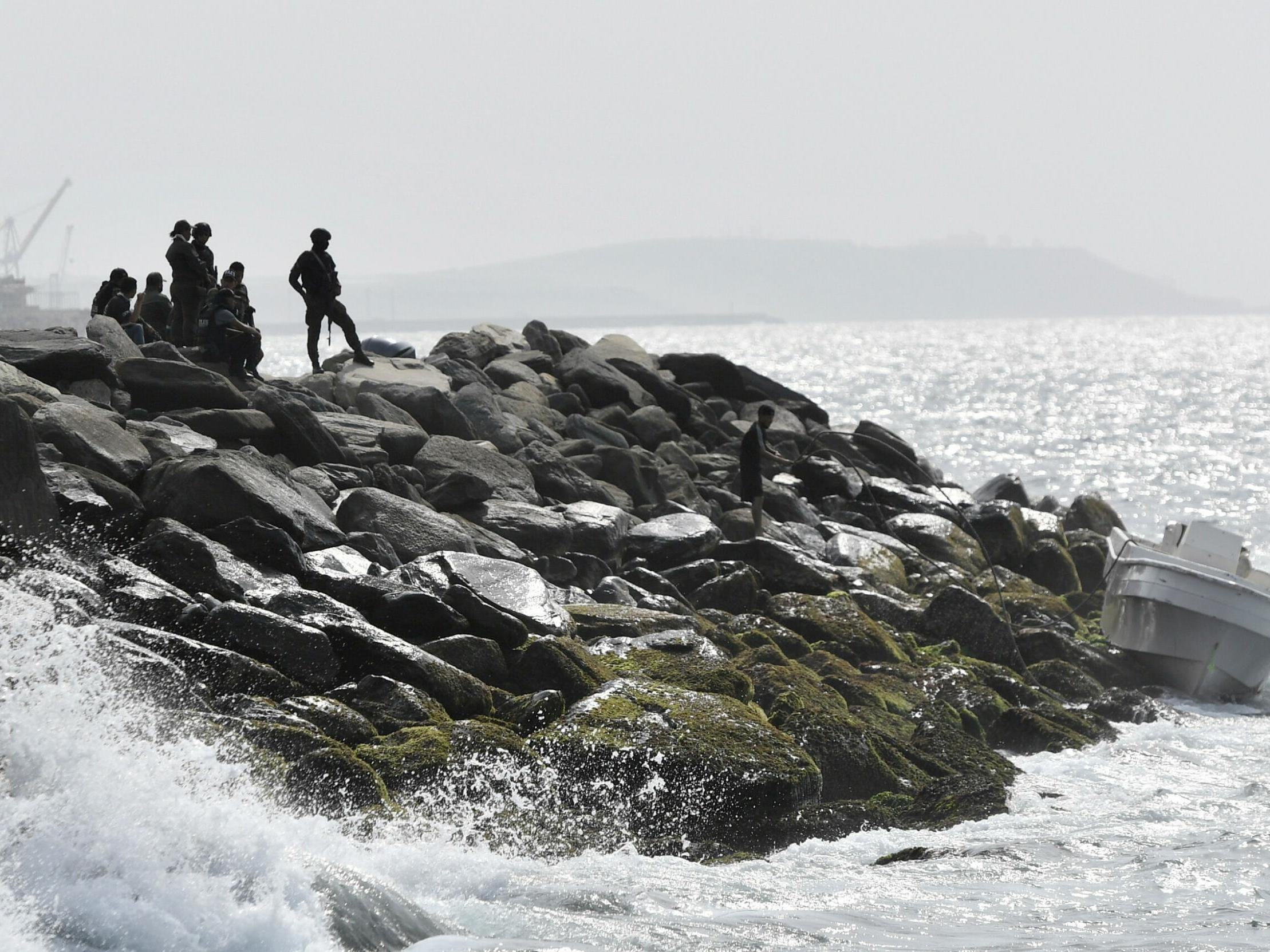 Venezuela has arrested two Americans after an alleged failed armed invasion, according to the Venezuelan president.
Nicolas Maduro said 13 "terrorists" had been detained on Monday in connection with a foiled plot to enter the South American country from the Caribbean coast and ultimately topple him.
Eight people were killed and two arrested during the alleged attempted beach invasion near La Guaira, a northern port city, in the early hours of Sunday, Venezuelan authorities have said.
The group tried to land by speedboats, according to officials.
Mr Maduro, the Venezuelan president, showed what he claimed were the US passports of two American men in custody in a TV address on Monday.
In crisis-hit Venezuela, terminally ill children struggle for survival
Show all 22
The two arrested US citizens were identified as as Luke Denman and Airan Berry, both former US special forces soldiers.
The Venezuelan president said they had been working with Jordan Goudreau, an US military veteran who leads a security company called Silvercorp USA and who has claimed responsibility for the failed plot.
"They were playing Rambo. They were playing hero," Mr Maduro said, adding that Venezuelan authorities learned about the plan beforehand.
He blamed the alleged attacks on the Trump administration and neighbouring Colombia — both of which have denied involvement.​
The Venezuelan opposition leader has cast doubt on the government's version of Sunday's foiled plot, claiming Mr Maduro was trying to distract from recent events, including a deadly prison riot and a violent gang battle in Caracas.
Mr Goudreau — the US veteran who said he had organised the plot in a video on Sunday — claimed he had reached an agreement with the US-backed Juan Guaido to overthrow Mr Maduro.
The opposition leader has denied this allegation and said he had nothing to do with Sunday's raid.
Mr Goudreau claimed the opposition leader never fulfilled the alleged agreement, but the veteran pushed ahead anyway with an underfunded operation with just 60 fighters, including the two US veterans.
Kay Denman, the mother of one of the detained Americans, said she last heard from her son a few weeks ago to ask how she was during the coronavirus pandemic. She said she had never heard him speak about Venezuela.
The South American country has been in a deepening political and economic crisis under Mr Maduro's rule.
Crumbling public services such as running water, electricity and medical care have driven nearly five million people to leave the country.
The South American country and the US — which recently charged Mr Maduro with drug trafficking — broke diplomatic ties last year amid heightened tensions.
The US offered a €15m reward in March for information leading to the arrest of Venezuela's president, who has also been charged with narcoterrorism and weapons offences.
Additional reporting by agencies
Join our commenting forum
Join thought-provoking conversations, follow other Independent readers and see their replies