Venezuela 'ends' bid to restore diplomatic ties with US
Venezuelan President reacted after Samantha Power vowed to oppose the countries 'crackdown on civil society'
Heather Saul
Saturday 20 July 2013 18:54 Comments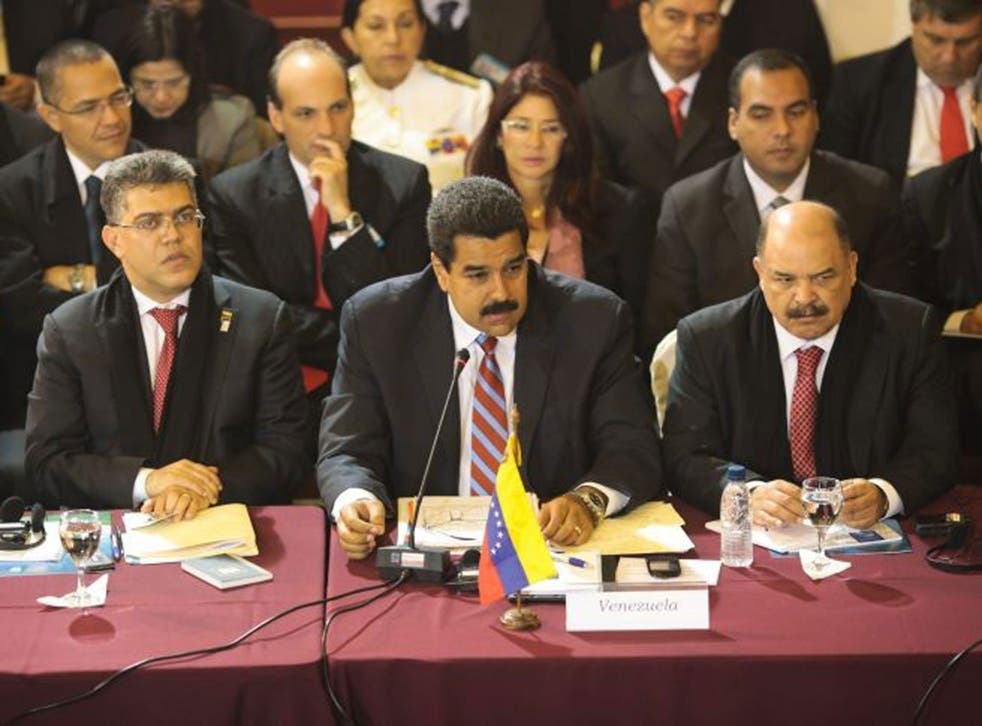 Venezuela has announced it is ending efforts to improve diplomatic relations with Washington after the woman nominated as the next envoy to the UN vowed to oppose "a crackdown on civil society" in the "repressive" OPEC nation.
President Nicolas Maduro has responded angrily to Samantha Power's comments by demanding an apology from the United States, arguing that they have no moral right to criticise his government.
During a Senate conformation hearing this week, Ms Power promised to stand up against "repressive regimes", and warned that would mean "contesting the crackdown on civil society being carried out in countries like Cuba, Iran, Russia, and Venezuela."
The Foreign Ministry in Caracas said Power's remarks contradicted "in tone and content" what it said US Secretary of State John Kerry told his Venezuelan counterpart, Elias Jaua, during their meeting last month.
"The Bolivarian Republic of Venezuela is terminating the process that was started during the conversation in Guatemala, which was aimed at regularising our diplomatic relations," the ministry announced on Friday.
Relations have disintegrated since Maduro became the world's first leader to offer asylum to NSA whistle blower Edward Snowden, who has been trapped in a Moscow airport transit zone for nearly a month.
The Foreign Ministry also blasted her remarks as "interventionist," and said the UN regularly recognised Venezuela's "solid system of constitutional guarantees" that ensured its citizens' fundamental rights.
"By contrast, the whole world is constantly expressing its concern over repressive practices carried out by the United States," the Ministry added.
"They include the violation of human rights at the illegal prison in Guantanamo, the killing of civilians by drones, and the lamentable persecution unleashed against Edward Snowden."
It said Snowden was subjected to "the most fierce repression" for exercising his right to denounce US practices "that violate, among others, the right to privacy of all the world's people."
Additional reporting by agencies
Register for free to continue reading
Registration is a free and easy way to support our truly independent journalism
By registering, you will also enjoy limited access to Premium articles, exclusive newsletters, commenting, and virtual events with our leading journalists
Already have an account? sign in
Join our new commenting forum
Join thought-provoking conversations, follow other Independent readers and see their replies