Venezuela: Hundreds arrested over mass lootings sparked by food shortages
At least 20 businesses targeted in Caracas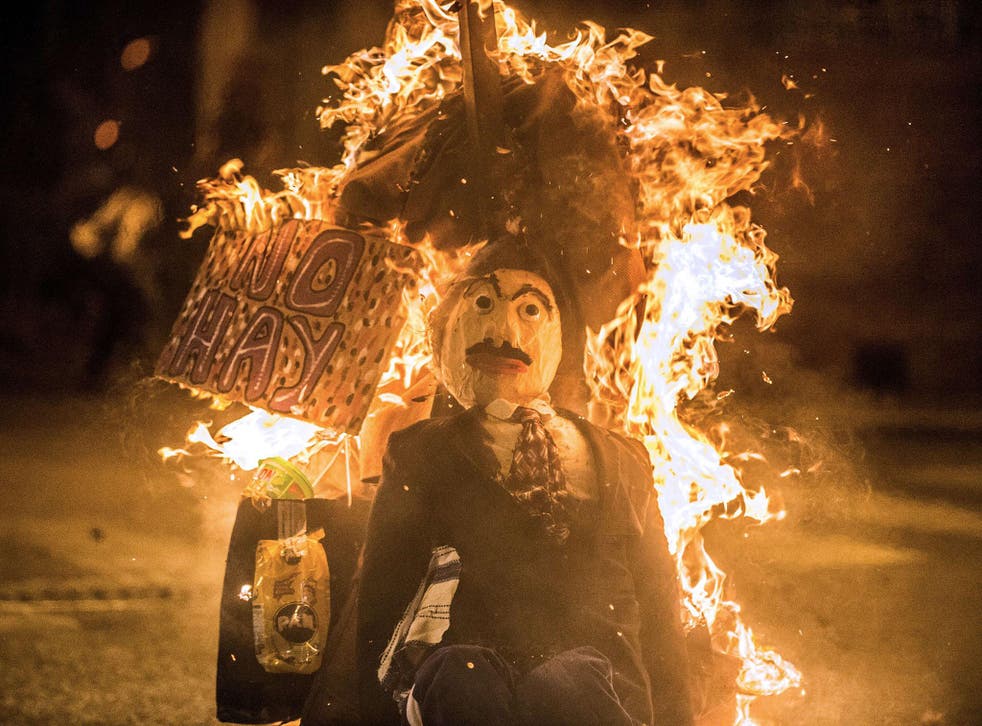 More than 400 people have been arrested during disturbances in Venezuela following a outbreak of lootings and food riots in the crisis-hit country.
Security forces have stepped up their presence and are patrolling the streets after at least 20 businesses in capital Caracas were violently looted on Tuesday.
Witnesses say the protests are a result of ongoing food shortages in the beleaguered oil state.
Venezuela installs food distribution system to curb shortages
A 17-year-old man, who was shot during disturbances in the small town of Merida and later died in hospital, is the fourth victim since the beginning of the unrest, although government officials have insisted the incidents are not linked.
Luis Acuna, a regional governor from the ruling Socialist Party, told a local TV station: "There were only 400 people arrested and the deaths were not linked to the looting."
He also claimed right-wing politicians had encouraged the disturbances, saying: "I have no doubt they paid them, this was planned."
The Venezuelan Observatory of Violence says there are at least 10 incidents of looting every day, and many are dispersed by police using tear gas and riot batons.
However, Roberto Briceno Leon, the Observatory's Director, said: "The looting is going to continue because there's hunger. The government's response appears to be insufficient or politicised, so people are resorting to robbery."
In a working class area of Caracas, dozens of residents blocked a major road just a few miles from the presidential palace to protest about the lack of food.
They chanted: "We want food, not mangoes," in reference to their dependence on fruit due to a shortage of staples such as flour and milk.
The government has blamed the chronic food and medicine shortages on the opposition, claiming they are engaged in an "economic war" along with the US government.
Meanwhile, the opposition say President Nicolas Maduro and his predecessor, Hugo Chavez, are to blame for failed socialist economic policies.
Venezuela has the world's biggest reserves of crude oil, however economic mismanagement of the resource has seen it nearly descend into a failed state. The country now has the world's highest inflation rate at 180% and there are widespread food and power shortages in the country.
Reuters and Associated Press contributed to this report.
Join our new commenting forum
Join thought-provoking conversations, follow other Independent readers and see their replies