Venezuela prison gang: 16 inmates killed in bloody battle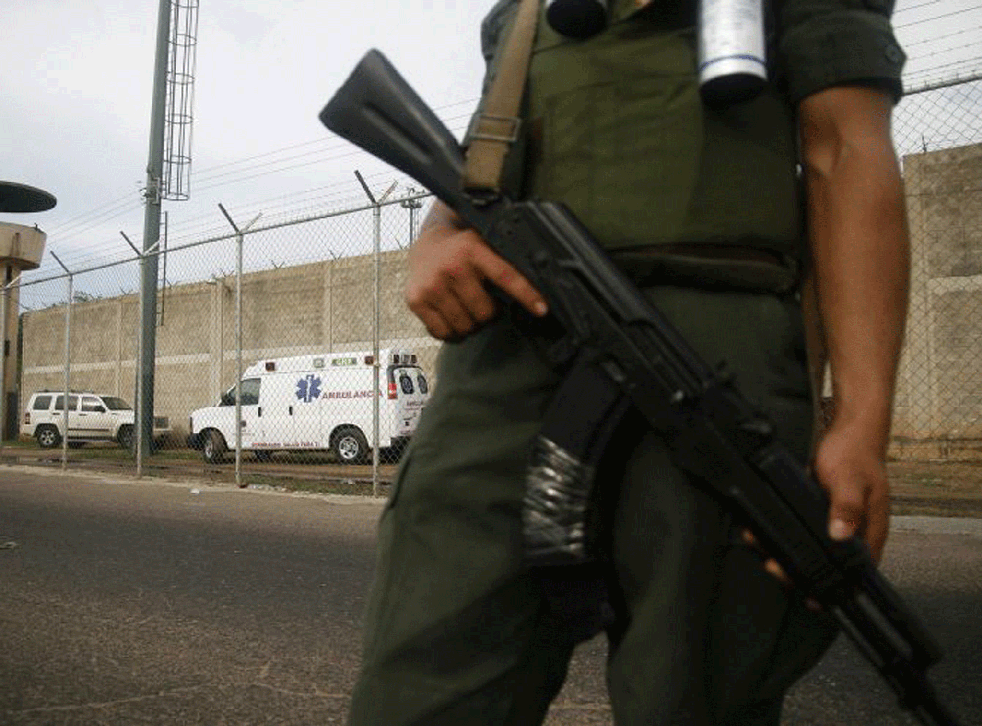 At least 15 people have been killed in a bloody battle among inmates, some of whom were armed, in a prison in Venezuela.
The country's Prisons Minister, Iris Varela, told reporters that a 16th person was killed in a different part of the jail in unrelated violence.
The battle in Sabaneta prison in the city of Maracaibo on Monday appeared to have been for control of the prison grounds, Ms Varela said.
A number of the inmates were reportedly beheaded and others dismembered, according to the Venezuela Prison Observatory (VPO), a non-governmental organisation.
Ms Varela called for an end to the violence, which began on Monday night. "We don't want even one more death. Enough of the violence," she said.
The interiors of Venezuela's prisons are run by rival bands of inmates, with corrupt guards thought to be selling them weapons and drugs.
The VPO says that last year was the system's worst in 14 years, with 591 inmates killed and 1,132 injured.
The Observatory's director Humberto Prado said that this latest incident made Sabaneta the most violent prison in the country, with 69 people reportedly killed inside the jail this year.
In 1994 the facility was the site of one the South American nation's biggest prison disasters when over 100 inmates died in a fire thought to have been caused by a group of prisoners seeking revenge on a rival gang, according the BBC.
Venezuela's prison system is incredibly overcrowded, with 3,700 inmates housed in Sabaneta - a facility designed to hold 700 people.
Mr Prado told the AFP news agency that 80 percent of prisons in the country were run by armed inmates, leaving security forces virtually powerless.
A relative of a prisoner who wished to remain anonymous told the Associated Press that she was disappointed with the lack of government response.
"When will these massacres cease? We want the government's presence in Sabaneta National Prison. More and more dead and Minister Varela does not visit this prison," she said.
Ms Varela has announced an official investigation into the killings and pledged to visit the jail today.
Register for free to continue reading
Registration is a free and easy way to support our truly independent journalism
By registering, you will also enjoy limited access to Premium articles, exclusive newsletters, commenting, and virtual events with our leading journalists
Already have an account? sign in
Register for free to continue reading
Registration is a free and easy way to support our truly independent journalism
By registering, you will also enjoy limited access to Premium articles, exclusive newsletters, commenting, and virtual events with our leading journalists
Already have an account? sign in
Join our new commenting forum
Join thought-provoking conversations, follow other Independent readers and see their replies