Venezuela extends two-day working week in bid to tackle energy crisis
The country's electricity comes from its hydropower dams which have been hit by extreme droughts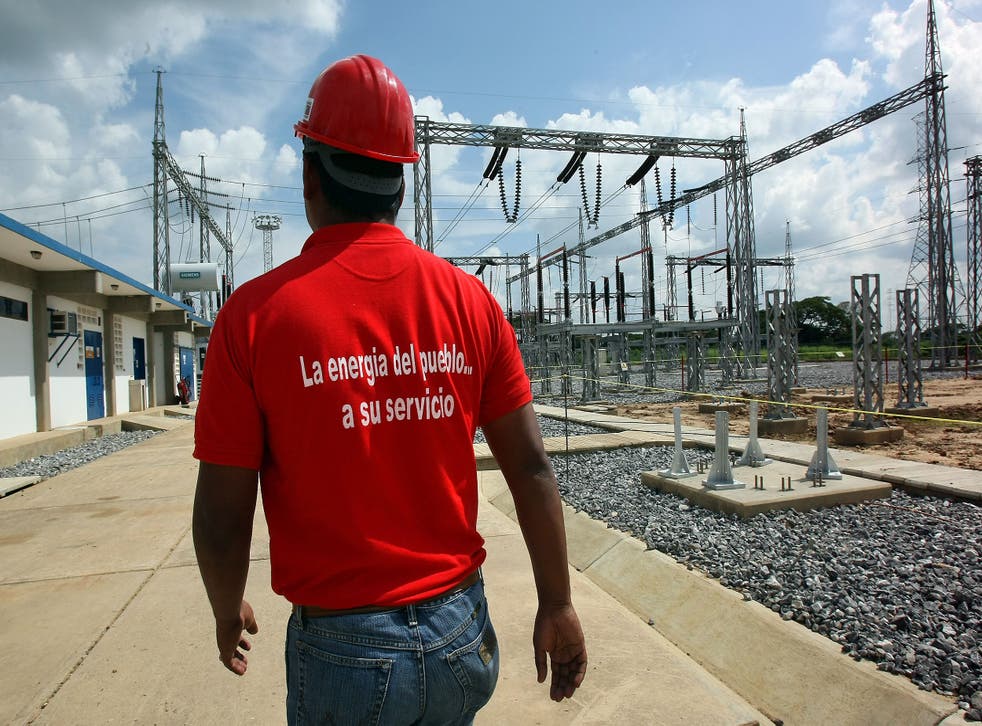 The government has extended a two-day working week for public sector workers, as the country slides deeper into a severe energy crisis.
President Nicholas Maduro had announced late last month that public employees should only go to work on Monday and Tuesday and told school children to not come in on Fridays.The ruling Socialist Party has confirmed the controversial limitations would last until at least 27 May.
The government had previously announced a change in the time zone, pushing the clocks forward by half an hour in order to guarantee extra daylight in the evenings - reversing a move to turn them back that been from 2007.

Other measures to try and help with the energy crisis including daily black-outs, while a hairdryer ban has been imposed to try and conserve electricity.
The crisis has stemmed from lengthy droughts and low rainfall in the country caused by the El Nino weather system.
The vast majority of Venezuela's electricity comes from hydropower and the country's biggest dams have been hit by the lack of rain.
Venezuela imposes two-day work week amid electricity crisis
Last week Maduro said in a televised address that the water levels at Guri Hydroelectric Power Plant in the north of the country had fallen to minimum operating level.
He argued changes to the working week ensured the government did not have to impose high energy bills on Venezuela's already suffering population.
In 2009 droughts resulted in the need for similar national black-outs and industrial production was halted.
Venezuela is currently in the grip of a spiralling economic recession, with thousands of families struggling under chronic food shortages.
World news in pictures

Show all 50
The inflation rate stands at around 300 per cent and continues to rise, following a slump in oil prices.
The country is now entering its rainy season so it is hoped the water shortage will be short-lived.
The UN estimates that 60 million people worldwide have been affected by extreme weather conditions caused by the current El Nino cycle, which began in early 2015.
Join our new commenting forum
Join thought-provoking conversations, follow other Independent readers and see their replies