Turnout figures for controversial Venezuela vote were 'tampered with', says ballot firm
'Based on the robustness of our system, we know, without any doubt, that the turnout of the recent election for a national constituent assembly was manipulated'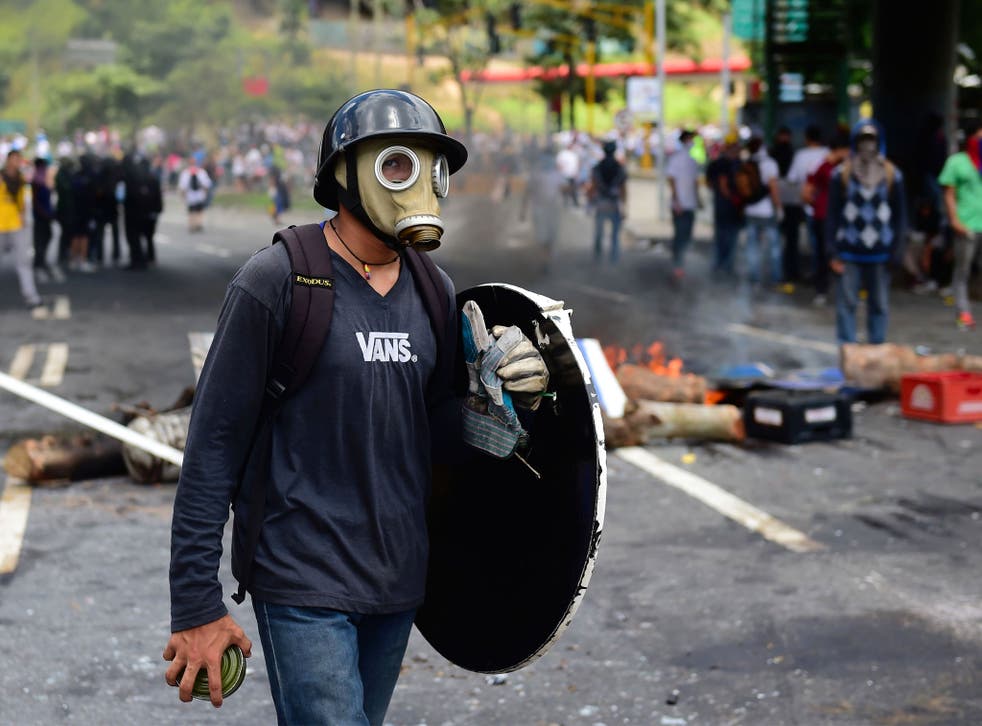 The result of the controversial vote to give Venezuelan president Nicolas Maduro almost unlimited powers was "tampered with", according to the company that provided the technology for the country's voting system.
Smartmatic's chief executive Antonio Mugica said turnout in the vote for a constitutional assembly to overhaul the country's political system was overstated by "at least one million votes".
Turnout is seen as crucial in determining the legitimacy of the vote as opposition groups boycotted the election, refusing to field candidates.
Venezuela's National Electoral Council has said more than eight million people voted to grant Mr Maduro's government the powers with the assembly.
But Mr Mugica said he "cannot endorse" the announced election result as opposition parties were not present to provide oversight to ensure Mr Maduro's government announced the correct results, due to the boycott.
He told a press conference in central London: "It is... with deepest regret that we have to report that the turnout figures on Sunday July 30 for the constituent assembly in Venezuela were tampered with."
He went on: "Based on the robustness of our system, we know, without any doubt, that the turnout of the recent election for a national constituent assembly was manipulated."
Mr Mugica added: "An audit would allow everyone to know the exact participation.
In pictures: The crisis in Venezuela

Show all 22
"We estimate the difference between the actual participation and the one announced by authorities is at least one million votes.
"It is important to point out that this would not have occurred if the auditors of all political parties had been present at the different stages of the election."
Mr Mugica also dismissed questions about past concerns around the company's links with the Venezuelan regime, telling reporters: "We're presenting factual data and anyone that wants to check this factual data should try to do so.
"We have never had links with absolutely any government around the world.
"However, it is common that losing parties in different countries where we operate tend to say that we have links to the winning parties.
"It's just part of working in the elections field."
Smartmatic provided around 24,000 machines for Venezuelans to cast their ballot electronically, and then sent a results report to the country's National Tabulation Centre.
At the centre, the authorities then ignored the company's results report and announced altered figures in its place as there were no opposition parties present to access the information and ensure the correct outcome was communicated to the public, Mr Mugica said.
He said the company's system has a total turnout figure but that it would need to be verified by an audit, which Smartmatic would carry out if it were asked.
Asked why Smartmatic spoke to the media before Mr Maduro's regime, he said: "I guess we probably thought that the authorities would not be sympathetic to what we had to say."
PA
Register for free to continue reading
Registration is a free and easy way to support our truly independent journalism
By registering, you will also enjoy limited access to Premium articles, exclusive newsletters, commenting, and virtual events with our leading journalists
Already have an account? sign in
Register for free to continue reading
Registration is a free and easy way to support our truly independent journalism
By registering, you will also enjoy limited access to Premium articles, exclusive newsletters, commenting, and virtual events with our leading journalists
Already have an account? sign in
Join our new commenting forum
Join thought-provoking conversations, follow other Independent readers and see their replies