Venezuelans lose average of 19lb in weight due to nationwide food shortages, study suggests
Soaring inflation means basic items in short supply and unaffordable for many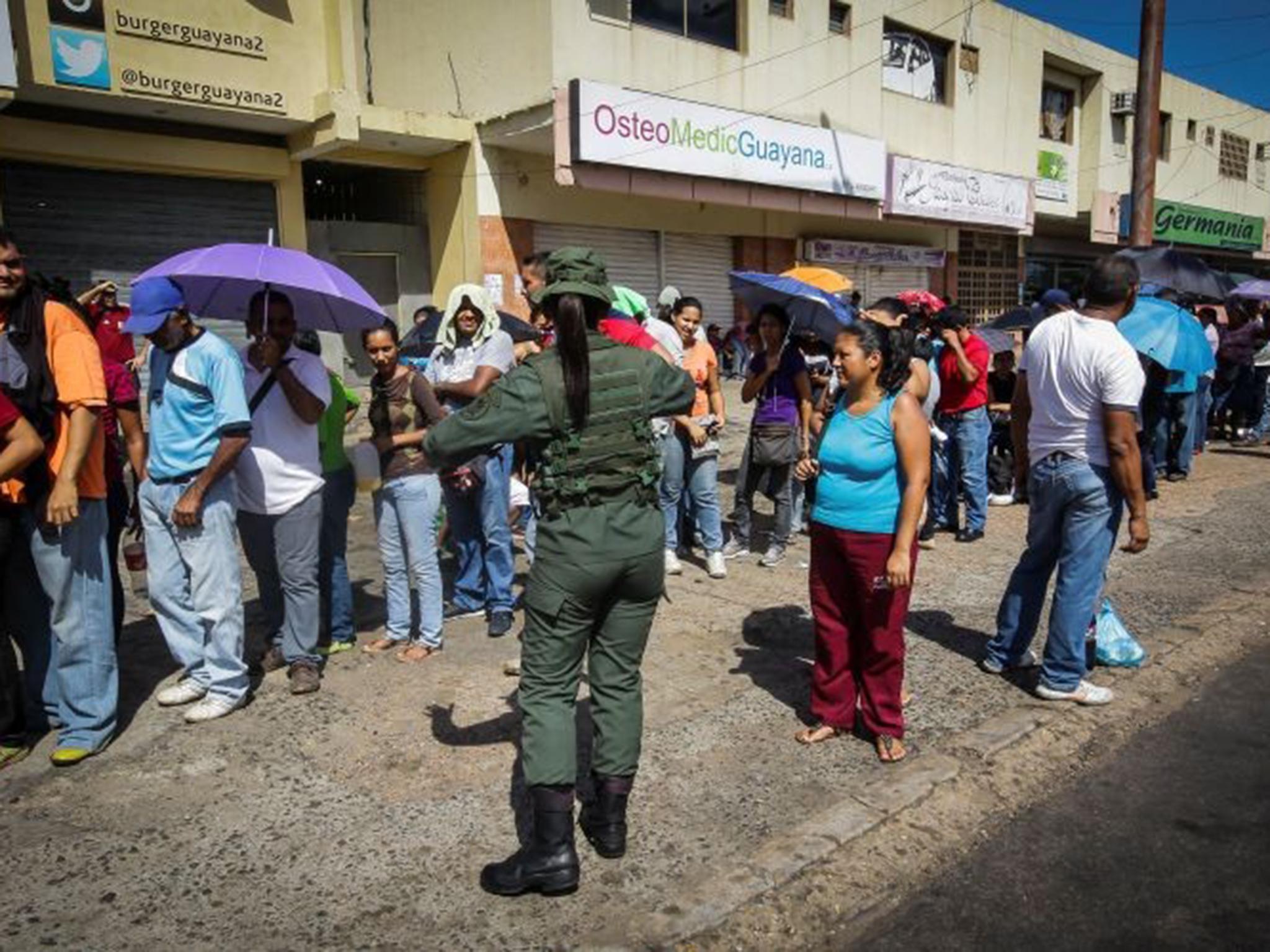 The economic crisis in Venezuela is so severe that 75 per cent of the country's population has lost an average of 19 pounds in weight, a new study has found.
A third of the nation's citizens are now only eating two or fewer meals per day, as soaring inflation creates food shortages.
The new findings come from the country's National Survey of Living Conditions, which is conducted by three Venezuelan universities.
It found 32.5 per cent of Venezuelans, around 9.6 million people, say they are eating no more than two meals a day - a huge rise from 11.3 per cent in 2015.
In total, 82 per cent of the nation's households are now living in poverty and 93 per cent said their income was not enough to cover their food needs.
Venezuela was plunged into economic crisis in 2014 when a global fall in oil prices crippled its oil-orientated economy. Since then, inflation has soared to 800 per cent and the currency has collapsed.
This has made it difficult to import basic goods like food, creating shortages and price hikes on the items that are available. As a result, Venezuelans are increasingly relying on cheap foods like potatoes.
In pictures: Venezuela elections
Show all 10
"There is a change in eating habits patterns from 2014", said Maritza Landaeta, a researcher with the Venezuelan Health Observatory, according to Fox News. "Previously Venezuelans consumed primarily rice, breads and pastas; now it's tubers,"
"In our qualitative studies we observed mothers who say that they fed their children only with bananas or auyamas [a kind of pumpkin] to satisfy their feeding needs."
The economic problems have fuelled political instability and widespread protests against the president, Nicolas Maduro, who took office after the death of Hugo Chavez in 2013.
Join our commenting forum
Join thought-provoking conversations, follow other Independent readers and see their replies