Venezuela presidential election 2018: Who are the candidates and what are the key issues at stake?
Incumbent president Nicolas Maduro widely expected to win contest as country's economic situation remains dire and lack of basic supplies threatens national stability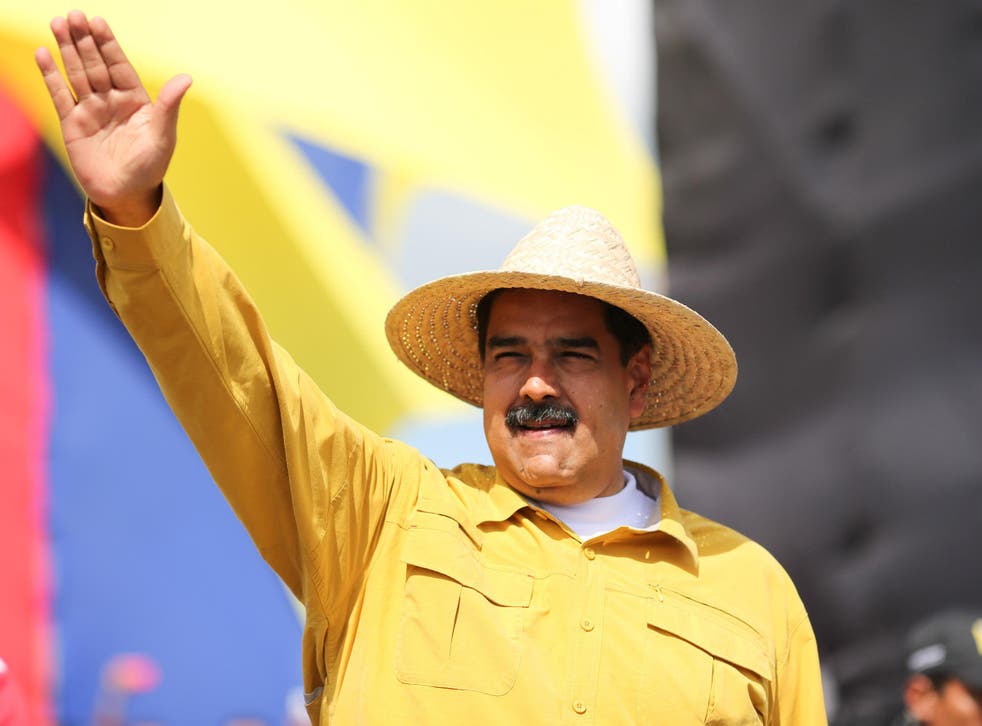 Venezuela will stage its latest presidential election on 20 May.
The vote was originally expected this December before being scheduled as a snap election for 22 April and then being postponed.
The EU, UN Human Rights Council, the US and many neighbouring Latin American states have all expressed disquiet about the forthcoming poll and its vulnerability to manipulation.
Who are the candidates?
Venezuela's incumbent president is left-wing Nicolas Maduro, 55, successor to Hugo Chavez, who is seeking re-election for a second term on behalf of PSUV (the United Socialist Party of Venezuela) after assuming office in 2013.
Outsiders have little doubt that Mr Maduro will win and the president himself remains confident. "The revolution is going to record the biggest victory in its entire electoral history", he said in early May.
The main opposition, the Democratic Unity coalition, is boycotting the vote and has refused to enter any candidates. Henri Falcon, 56, of Progressive Advance is standing, however, as is independent Javier Bertucci, 48.
Mr Falcon is a lawyer and former governor of Lara State who abandoned PSUV in 2010 and has since distanced himself from the "Chavismo" movement of his one-time mentor, President Chavez, a tactic that has not entirely convinced his critics.
Mr Bertucci meanwhile is an evangelical pastor and businessman, saying he offers "the light among the darkness" despite opposing abortion and adoption for LGBT+ couples.
What are the key issues in play?
The central issue facing the winner, presumably President Maduro, remains the collapse of the country's economy - with the bolivar suffering runaway inflation and queues for food, drinking water and medicine a routine sight.
The exorbitant cost of living and lack of basic goods has led to widespread opposition to the Maduro administration and violent street protests in recent years.
The International Monetary Fund expects the Venezuelan economy and to shrink by 15 per cent in 2018, a record decline in gross domestic product of 50 per cent in five years.
Venezuela has the world's largest oil reserves - primarily heavy crude - but the domestic industry is currently failing to meet even local needs, importing lighter oil at a rate of 200,000 barrels per day from the US with which to dilute its crude in order to turn it into a viable export product. Experts believe the country is at present operating at less than 40 per cent of its output potential due to the economic malaise - its lowest point in 70 years.
Domestic oil consumption is high at 450,000 per day but the country needs to put exports first in order recoup funds with which to pay off its debts to Russia and China.
Mr Maduro has even launched an oil-backed cryptocurrency, the petro, to try and alleviate Caracas's problems, but citizens have had enough and many are emigrating to escape the deprivation. An estimated 10 per cent have already left.
Mr Maduro is consequently facing growing opposition to his rule from the international community but has so far remained characteristically bullish on the subject: "What f**k do I give that Europe does not recognise me, that Washington does not recognise me? I care about what the Venezuelan people say."
What is the country's relationship with the US?
Henri Falcon's solution to the current economic turmoil is to swap the bolivar for US dollars, a move that opponents fear would further subordinate the country to Washington, on whom it is already utterly reliant as an oil trading partner.
Matters could get worse if the Trump administration follows through on its threat to cease transactions with the country in order to force a change in its government.
The US has already banned the petro and sanctioned several Venezuelan government officials accused of corruption and mismanagement.
In pictures: The crisis in Venezuela

Show all 22
In the private sector, US energy giant ConocoPhillips has seized assets belonging to the Venezuelan state-owned oil company PDVSA in the Caribbean over a $2bn dispute over unpaid debts.
So long as relations with the Maduro camp remain strained, Venezuela's outlook is bleak indeed.
Register for free to continue reading
Registration is a free and easy way to support our truly independent journalism
By registering, you will also enjoy limited access to Premium articles, exclusive newsletters, commenting, and virtual events with our leading journalists
Already have an account? sign in
Register for free to continue reading
Registration is a free and easy way to support our truly independent journalism
By registering, you will also enjoy limited access to Premium articles, exclusive newsletters, commenting, and virtual events with our leading journalists
Already have an account? sign in
Join our new commenting forum
Join thought-provoking conversations, follow other Independent readers and see their replies