Verizon CEO lashes out at Bernie Sanders' 'ignorant,' 'contemptible' views
The post about Mr Sanders landed on the same day 40,000 Verizon workers went on strike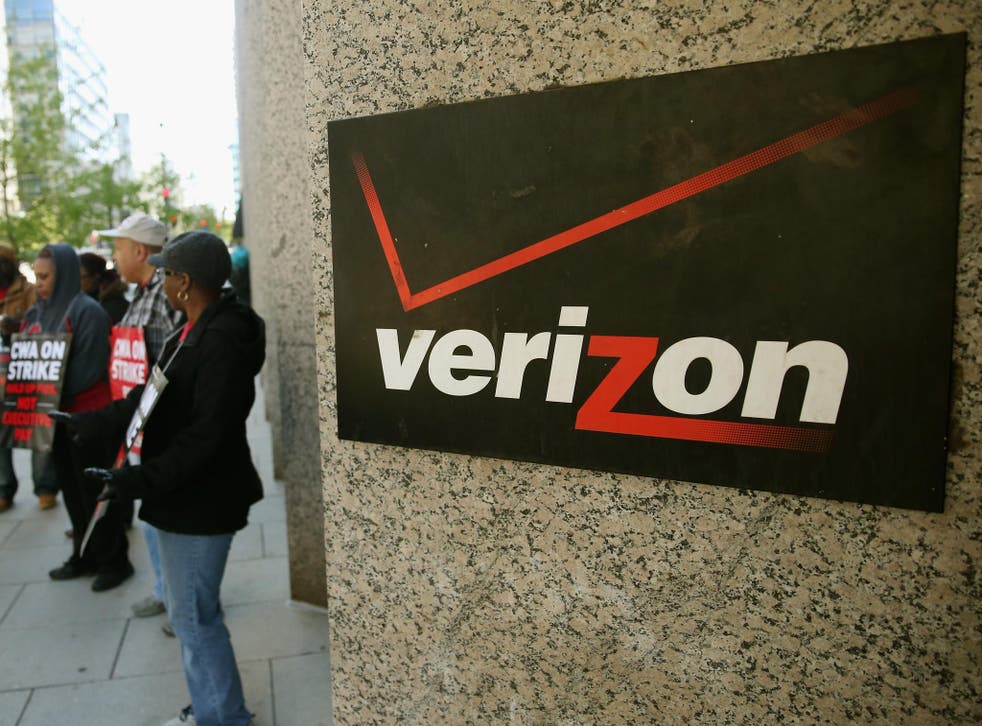 The chief executive of US telecommunications company Verizon called Bernie Sanders' views "ignorant" and "contemptible."
In a blog posted to his LinkedIn page, Lowell McAdam responded to charges from the Democratic presidential candidate that huge corporations are "damaging the moral fabric" of the US.
Mr McAdam defended his company against Mr Sanders' claim that Verizon "has not paid a single nickel in taxes," delivered during a speech at the University of Buffalo on Monday — calling it "just plain wrong."
"As our financial statements clearly show," he wrote, "we've paid more than $15.6b in taxes over the last two years — that's a 35 per cent tax rate in 2015, for anyone who's counting."
The CEO also said Verizon's profits do actually benefit the US — something Mr Sanders says doesn't concern "greedy corporations" who only want "more and more profit."
"Verizon is one of the top three capital investors in all corporate America," Mr McAdam countered. "Our investment has built wireless and fiber networks that deliver high-quality services, create high-tech jobs, and form the infrastructure for the innovation economy of the 21st century.
"I challenge Sen Sanders to show me a company that's done more to invest in America than Verizon."
The CEO of General Electric, Jeffrey Immelt, previously took a shot at Mr Sanders following his remarks about corporate morality in an article published by the Washington Post. Calling Mr Sanders a liar who was "missing the point"
"GE has been in business for 124 years, and we've never been a big hit with socialists," he wrote. "We create wealth and jobs, instead of just calling for them in speeches."
Mr Sanders stood in solidarity with 40,000 Verizon workers who went on strike Wednesday morning at 6am EDT. The company failed to negotiate their union contracts, which expired in August.
"Brothers and sisters, thank you for your courage in standing up for justice against corporate greed," Mr Sanders told workers picketing outside of a Brooklyn Verizon location.
The Communication Workers of America (CWA) and the International Brotherhood of Electrical Workers (IBEW) — unions that include the Verizon workers — accused the company of outsourcing work to other countries.
"We're striking for a fair contract," Verizon field technician David Doran told NBC. "The company wants to outsource our work to other countries. We believe there's enough work here that can be done by people in the union now."
Join our new commenting forum
Join thought-provoking conversations, follow other Independent readers and see their replies