Verizon CEO Lowell McAdam explains why he spent billions on Yahoo
Mr McAdam aims for the company to lead on digital video, sports, finance and news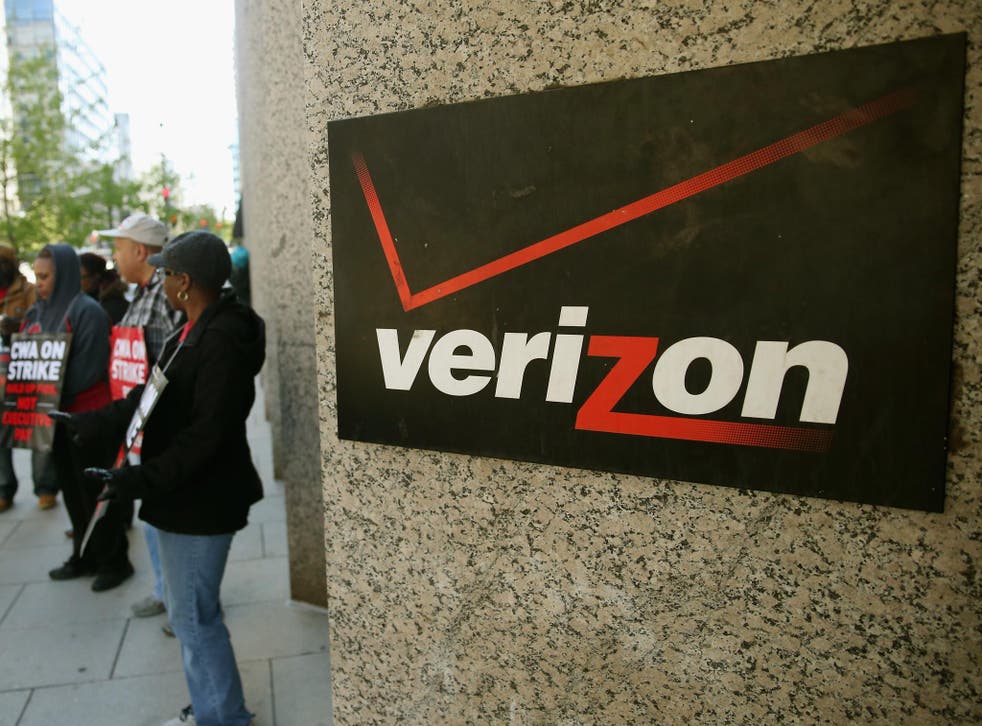 When Verizon dropped billions of dollars to buy a moribund internet company, many people questioned whether the deal was a good move.
Verizon chief executive Lowell McAdam has since revealed the reasons why he spent close to $5bn this week to purchase Yahoo!.
The deal, worth $4.8bn, is a relatively small amount to pay given Verizon is worth $220bn – a company that, so far, has focused on telecommunications.
But the chief executive has big plans to transform Verizon from a basic and internet telephone company into a "leader" in video content, which he said could be worth as much as $180bn by 2020.
Although video is dominated by Google and Facebook, he said viewers are "hungry" for alternatives.
"By acquiring Yahoo!'s operating business, we are scaling up to be a major competitor in mobile media. Yahoo!'s operations provide a valuable portfolio of online properties and mobile applications, which attract more than one billion monthly active consumer views," Mr McAdam said during Verizon's earnings call, as reported by Business Insider.
The New York-based telecommunications company will gain sports, finance and news content from Yahoo!, and Mr McAdam said he has already spoken with the National Football League and the National Basketball Association about how they can work together.
The strongest asset, he said, is "Yahoo! Finance", and it is seeking more partnerships along the lines of AOL's existing publications, including TechCrunch and Huffington Post.
Forbes top 10 richest billionaires in the world

Show all 10
He spent $4.4bn on AOL last year, and said he expects the company's chief executive, Tim Armstrong, and Yahoo!'s chief executive, Marissa Mayer, to work together to find a plan as to how they can combine the two businesses.
"Going forward, this acquisition will put us in a great position as a top global media company and will give us a significant source of revenue growth for the future," said Mr McAdam.
The deal is important given that the growth of Verizon's core wireless phone business had stagnated.
On Tuesday, Verizon reported that only 86,000 net new wireless customers had joined the network between April and June – lower numbers compared with other networks.
The deal with Yahoo!, announced on Monday, marked the end of a six-month negotiating process, during which Yahoo! shares rose around 44 per cent.
Ms Mayer described the acquisition as "an important step in unlocking shareholder value for Yahoo!".
Rival network AT&T is also reportedly looking to grow via the acquisition of DirecTV.
Verizon has had a turbulent year, including around 40,000 workers walking out on strike, prompting Vermont senator Bernie Sanders to label the company as the "poster child of corporate greed".
Bernie Sanders joined Verizon workers on a picket line
Mr McAdam responded in a post on LinkedIn that Mr Sanders' comments were "ignorant" and "contemptible".
Register for free to continue reading
Registration is a free and easy way to support our truly independent journalism
By registering, you will also enjoy limited access to Premium articles, exclusive newsletters, commenting, and virtual events with our leading journalists
Already have an account? sign in
Register for free to continue reading
Registration is a free and easy way to support our truly independent journalism
By registering, you will also enjoy limited access to Premium articles, exclusive newsletters, commenting, and virtual events with our leading journalists
Already have an account? sign in
Join our new commenting forum
Join thought-provoking conversations, follow other Independent readers and see their replies