Vester Flanagan chase: BBC journalists covering WDBJ shooting 'threatened by Virginia police'
Reporters at scene of suspect's crash 'told to delete footage or lose camera'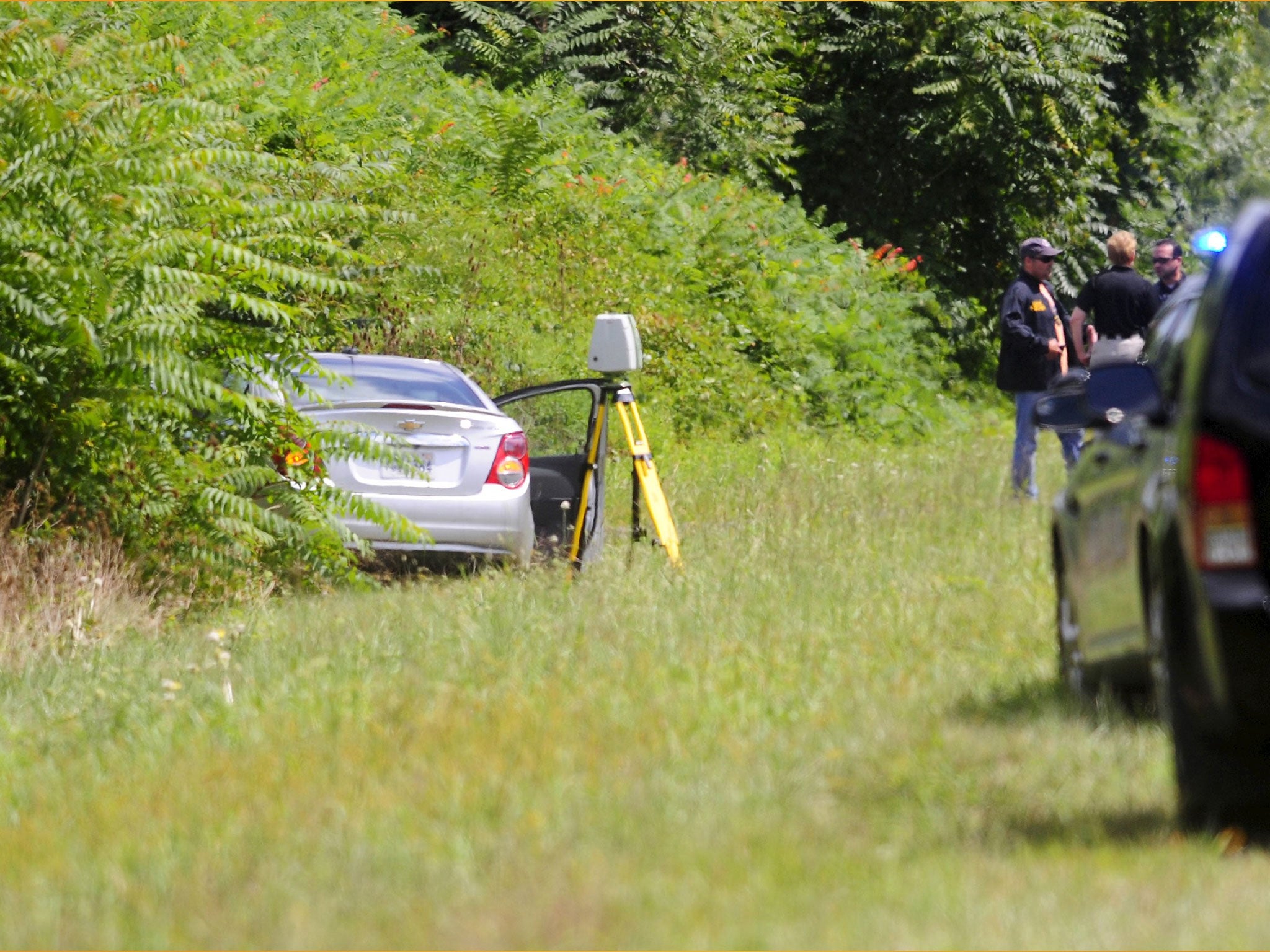 Two BBC journalists who filmed the scene where the Virginia shooting suspect crashed and shot himself say they were threatened by state police.
White House reporter Tara McKelvey and videojournalist Franz Strasser were among the first on the scene where the manhunt for the alleged WDBJ gunman Vester Flanagan came to an end, after they saw "sirens blaring" on I-66 West.
But on a day when the ability of journalists to do their jobs unhindered was a particularly heightened issue, officers with Virginia State Police reportedly told the reporters to delete their footage or risk having their camera and car taken away.
Strasser wrote on Twitter that he decided to delete the footage because "it was either not being able to work for the rest of the day, without camera or car, or delete c***** footage from far away". He said he "chose the latter".
Naming the policeman involved as Officer Clark, McKelvey said they were told the footage they had "could be evidence". Strasser confirmed it was "mainly one officer" who addressed them, and said that the fact he ordered them to delete the "evidence" was enough to "make one question their reasoning".
After Strasser's initial tweet about the officer's threat was widely shared on social media – and appeared in the BBC's live coverage of the Virginia shootings online – a public relations officer for Virginia police has reached out to him on Twitter.
Corinne Geller, a spokesperson for Virginia State Police, wrote: "VSP is aware of this incident and we are looking into it, as such actions violate VSP policy."
In pictures: Virginia shootings
Show all 13
Strasser later wrote on Twitter that he and McKelvey were reviewing what recordings the pair had been able to make of the exchange with police. A video captured on McKelvey's iPhone was deemed "unusable".
And the incident seems unlikely to be left there. Paul Danahar, the BBC's bureau chief in the US, also responded to the incident on Twitter, asking the police spokesperson to "exchange contacts".
The Independent has contacted the BBC for an official statement on what happened.
Join our commenting forum
Join thought-provoking conversations, follow other Independent readers and see their replies