Dakota Access Pipeline: Veterans build shelters for Standing Rock protesters
More than 2,000 vets have signed up with Veterans Stand for Standing Rock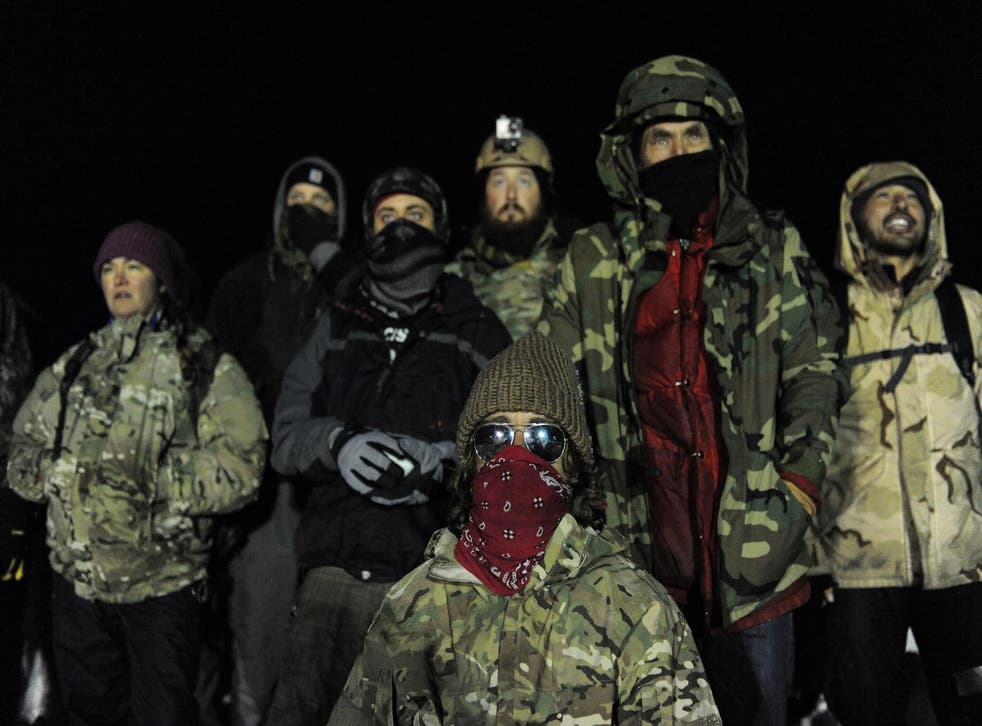 Military veterans are building shelters to house protesters at the Standing Rock reservation on Friday to help support the ongoing demonstrations against the multibillion dollar Dakota Access Pipeline project.
More than 200 veterans are also following through with their promise to act as human shields to protect protesters from authorities who have become violent in recent weeks injuring hundreds of activists in the frigid weather.
If the 1,172-mile-long pipeline is completed, it would send 470,000 barrels of crude oil under the Missouri River each day. A leak could contaminate the Sioux community's drinking water supply.
Veterans join protesters at Standing Rock

Show all 11
Over 2,000 vets have signed up with the Veterans Stand for Standing Rock group on Facebook and more volunteers are expected to join the demonstrations over the weekend.
On Friday night, US Attorney General Loretta Lynch announced that the Department of Justice has been in constant talks with both sides hoping to reduce tensions. Meanwhile, the transition team with President-elect Donald Trump said on Thursday that he fully supports the completion of the project.
Register for free to continue reading
Registration is a free and easy way to support our truly independent journalism
By registering, you will also enjoy limited access to Premium articles, exclusive newsletters, commenting, and virtual events with our leading journalists
Already have an account? sign in
Register for free to continue reading
Registration is a free and easy way to support our truly independent journalism
By registering, you will also enjoy limited access to Premium articles, exclusive newsletters, commenting, and virtual events with our leading journalists
Already have an account? sign in