Veterans Day 2014: Google Doodle honours America's Armed Forces
A tribute to the United States military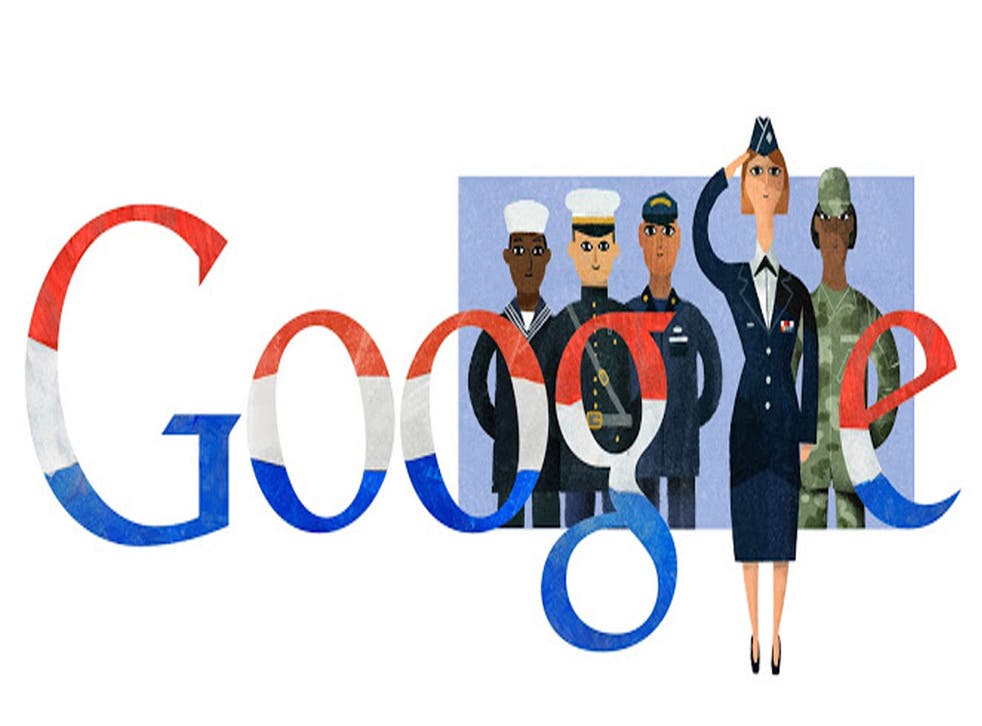 Today is Veterans Day and Google has marked the occasion with a Doodle honoring the United States Armed Forces.
In America 11 November is a federal holiday, which falls on the anniversary of the end of the First World War in 1918. Like Memorial Day in May, it commemorates those who have died fighting for their country, but Veterans Day also honours the living, thanking them for their continued work and sacrifice in the military.
Parades and ceremonies will be held across the US today. In Washington DC the Concert for Valour is scheduled to take place at the National Mall, with the likes of Bruce Springsteen and Eminem performing as a tribute to US veterans.
And in New York City Ice-T will appear on a float with military dogs and their wartime handlers at the Veterans Day Parade. The rapper, actor and Army veteran will ride up Fifth Avenue with six dogs that served in Iraq or Afghanistan, on a float funded by philanthropist Lois Pope.
The grand marshal this year is New York's former police commissioner, Raymond Kelly, who served in the Marines. He'll march with his wife, Coast Guard veteran Veronica Kelly.
The Doodle, which appears only in the US, depicts five members of the Armed Forces - three men and two women. One of the women replaces the 'l' in Google, while the remaining letters are coloured in red, white and blue.
Join our new commenting forum
Join thought-provoking conversations, follow other Independent readers and see their replies