Video captures one of four 'brazen attacks' on New York City synagogues
New York has more anti-Semitic attacks than anywhere else in the country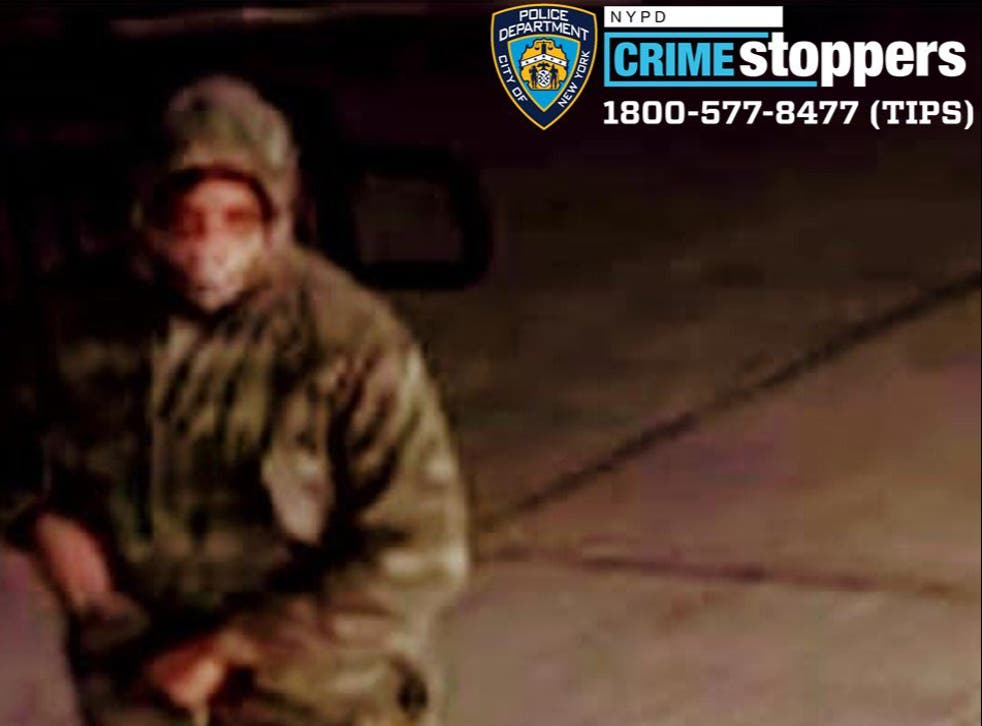 Police in New York City are searching for suspects in a series of attacks on synagogues throughout the Bronx.
The Anti-Defamation League characterised the incidents as a "brazen series of attacks" on Jewish centres of worship.
One of the attacks was captured on surveillance video.
In the video, a man in a hoodie and face mask appears to remove rocks from his pockets before throwing them at the windows of the Young Israel of Riverdale Synagogue in the Bronx. The rocks shattered the glass.
Before running off, the man kicked in a window where the glass had not fully shattered.
Three other synagogues also had their windows smashed.
Since the attacks began, security at synagogues throughout the Riverdale area have increased their security.
On Sunday, New York City Mayor Bill De Blasio tweeted that the city's hate crime task force "has a solid lead on the vile acts of anti-Semitism."
Mr De Blasio said he intended to "take swift action against the perpetrators."
Ruben Diaz Jr, the Bronx Borough president, also took to Twitter to denounce the attacks.
"Hate has no place in our community, borough and city. The heinous, anti-Semitic attacks we saw at 4 places of worship in The Bronx will not be tolerated," he wrote.
According to the ADL, New York is still the country's leader in anti-Semitic attacks, despite seeing a 22 per cent decrease in the number of incidents in 2020.
The ADL released data revealing there had been 336 documented anti-Semitic attacks in New York last year, which accounts for 17 per cent of the nation's total number of incidents.
According to the data, assaults have sharply declined, but the number of attacks on Jewish institutions - including digital altercations - increased substantially.
One of the sharpest increases in incidents occurred on Staten Island, where the number of anti-Semitic altercations doubled.
More than a third of the documented cases involved a Swastika.
Scott Richman, the director of the New York/New Jersey Anti-Defamation League, wrote a tweet condemning the attacks. "This brazen series of attacks on the Jewish community in #Riverdale over the past few nights is truly shocking. We are in touch with law enforcement who is now out in force and is taking this extremely seriously."
Register for free to continue reading
Registration is a free and easy way to support our truly independent journalism
By registering, you will also enjoy limited access to Premium articles, exclusive newsletters, commenting, and virtual events with our leading journalists
Already have an account? sign in
Register for free to continue reading
Registration is a free and easy way to support our truly independent journalism
By registering, you will also enjoy limited access to Premium articles, exclusive newsletters, commenting, and virtual events with our leading journalists
Already have an account? sign in
Join our new commenting forum
Join thought-provoking conversations, follow other Independent readers and see their replies