The world didn't know how to contain itself when it saw two llamas running around a city
Animals were eventually captured by means of lasso
Andrew Buncombe
Thursday 26 February 2015 23:14 Comments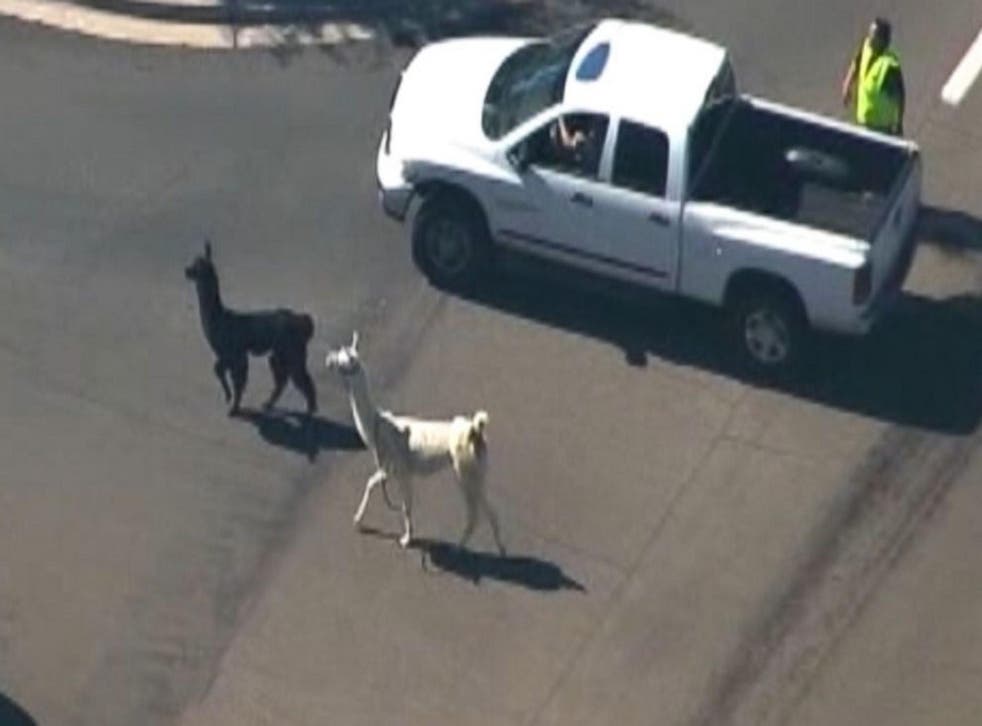 For motorists in Arizona's Sun City, it was no doubt an a-lama-ing sight.
Two of the animals, one black and one white, decided to dash through the centre of the city, doing their best to evade local residents trying to catch them. After a number of near things, the animals were captured by means of a lasso.
The owner of the llamas told local media there had actually been three llamas that got spooked and ran away near the centre of the town. He said the animals were part of a mobile petting zoo at a Sun City care centre.
The llamas dash caught the attention of locals, as well as that of a number of television channels who dispatched crews to the scene. On Thursday evening, the animals were back in the possession of their owner, reported USA Today.
Register for free to continue reading
Registration is a free and easy way to support our truly independent journalism
By registering, you will also enjoy limited access to Premium articles, exclusive newsletters, commenting, and virtual events with our leading journalists
Already have an account? sign in
Join our new commenting forum
Join thought-provoking conversations, follow other Independent readers and see their replies