Video shows US police officer taser and pepper-spray African-American man who had suffered a stroke
Officer Shaun Jurgens has resigned from the police force but says he did nothing wrong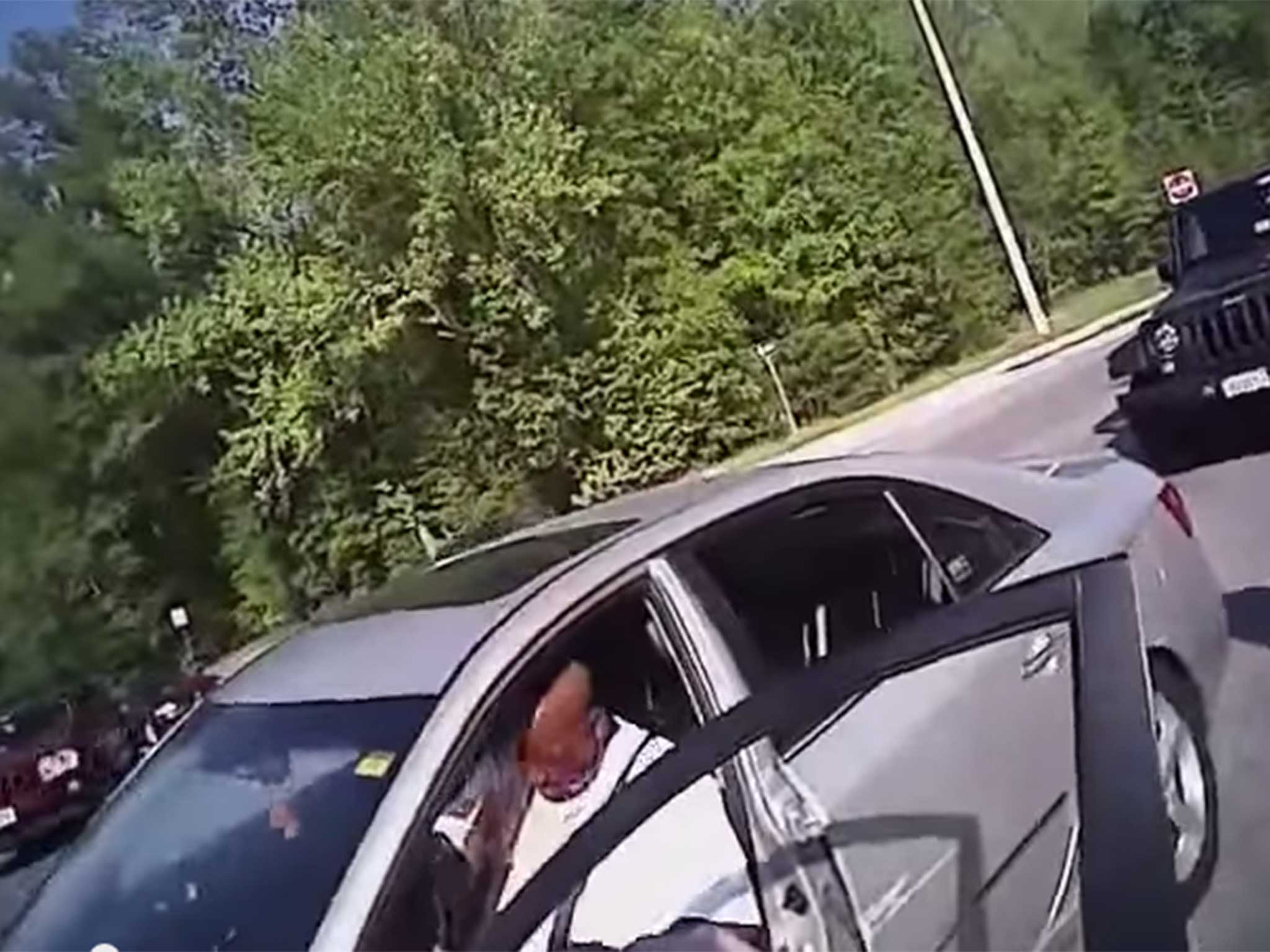 Police in Fredericksburg, Virginia, have released video of a police officer using his taser and pepper spray on an African-American driver suffering a medical emergency.
The footage, shot by the body camera of officer Shaun Jurgens, shows the officer and two others, Matt Deschenes and Crystal Hill, responding to calls of a hit-and-run, with the driver travelling in the wrong direction along the motorway.
The car in question was being driven by 34-year-old David Washington. He eventually stopped his Hyundai in the middle of an intersection, having just hit a street sign.
The video shows Washington motionless at the wheel, although his right arm appears to be moving. Jurgens shoots Washington with his taser, but it fails to connect. His fellow officer opens the car door and then Jurgens pepper sprays the driver.
Jurgens and Deschenes then drag him out of the car and handcuff him, with Washington crying, "I can't breath."
Sources have told local reporters that Washington had suffered a stroke. Police say the 34-year-old has been released from hospital and is recovering.
Jurgens has now resigned from the police department, but he released a statement to the Fredericksburg Free Lance-Star arguing his innocence. Jurgens said he did what he had to do to control the situation and ensure it did not escalate.
He says that Washington had been driving near a primary school and was a risk to drivers during rush hour traffic.
However, the Fredericksburg police department say that Jurgens' use of force was not in line with department policies or training.
Join our commenting forum
Join thought-provoking conversations, follow other Independent readers and see their replies