Videos emerge showing massive tornadoes and severe flooding following deadly Texas and Oklahoma storms
Five have been reported dead and 13 more missing as a result of storms
Jack Simpson
Tuesday 26 May 2015 10:01 Comments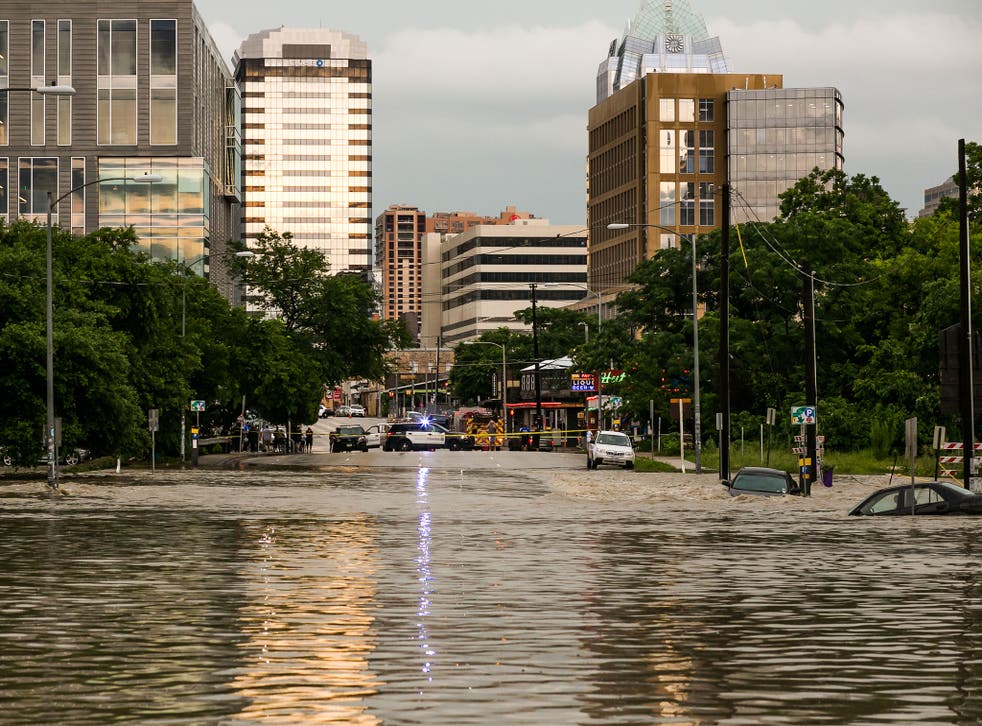 Videos have emerged from Texas and Oklahoma showing the severe flooding and massive tornadoes that have wreaked havoc across the two states over the weekend and Monday.
In one of the videos, a giant twister can be seen ripping through a Texan suburb as it approaches the city of La Grange, Fayette County.
In another, drone footage captures the level of flooding near the city of Austin after the Colorado River burst its banks following the heavy rainfall.
Three deaths were reported in San Marcos in Texas, including that of a 14-year-old who was found in a storm drain with his dog.
A further 12 people, including children, were reported missing near Texas' Blanco River after they had travelled there for a family gathering over the weekend.
In some areas across the two states, nearly 10 inches of rain fell in just 24 hours.
He said: "It is absolutely massive - the relentless tsunami-type power of this wave of water," the governor said.
It is expected now that the massive weather system is set to affect Texas and Oklahoma's surrounding states, and Colorado, Arkansas, Louisiana, Missouri and eastern Kansas have all been put on high alert.
Register for free to continue reading
Registration is a free and easy way to support our truly independent journalism
By registering, you will also enjoy limited access to Premium articles, exclusive newsletters, commenting, and virtual events with our leading journalists
Already have an account? sign in
Join our new commenting forum
Join thought-provoking conversations, follow other Independent readers and see their replies