Mother of murder suspect who 'rammed car into anti-fascist activists' thought he was at Donald Trump rally in Virginia
'I didn't know it was white supremacist, I thought it had something to do with Trump'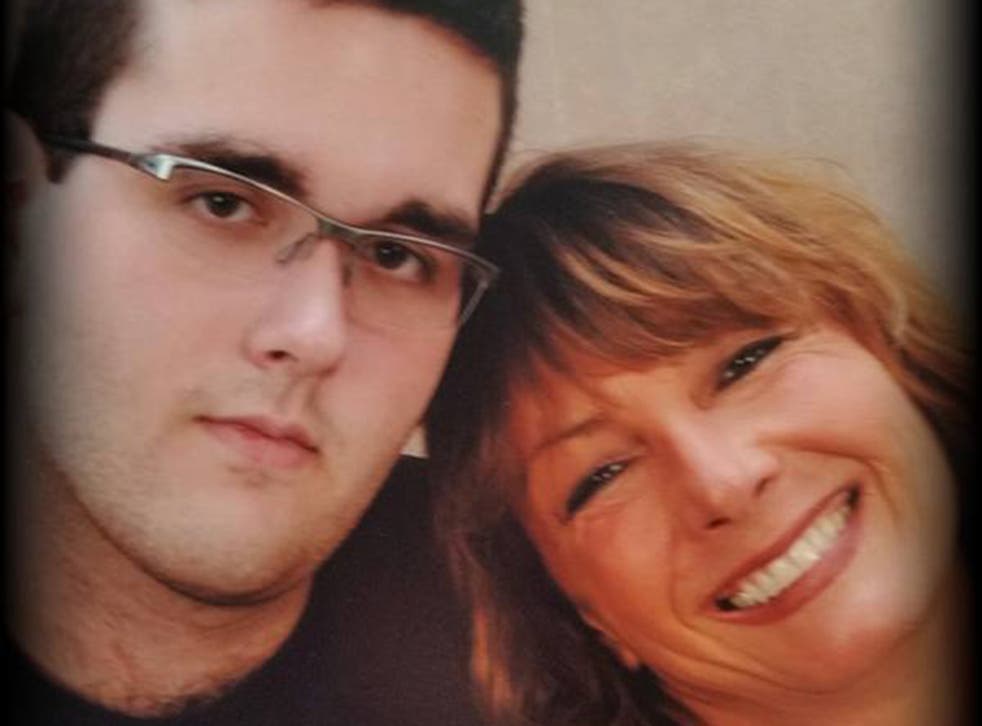 The mother of a man charged with murder after allegedly ramming his car into a group of anti-fascist protesters in Charlottesville, Virginia, said she thought her son was attending a rally for Donald Trump.
Samantha Bloom insisted she had no idea her son, James Alex Fields, 20, was going to a white nationalist demonstration when he dropped his cat off at her flat a day before the violent clashes which left one woman dead and dozens more injured.
She said she told Mr Fields to protest peacefully at the event, where he allegedly killed a 32-year-old woman and injured 25 people by driving into them at speed in a grey Dodge Challenger.
One killed after car ploughs into protesters in Virginia
Graphic footage shows the moment the car came barreling through "a sea of people" before smashing into another vehicle and driving away from the scene with a broken bumper and splintered windscreen.
Mr Fields, of Maumee, Ohio, was later arrested and charged with second-degree murder, three counts of malicious wounding and failing to stop at the scene of an accident that resulted in a death, according to police.
He was in custody at the Albemarle-Charlottesville Regional Jail.
The murder suspect told his mother he was going to attend the rally around a week ago and dropped off his cat at her home in Monclova Township, Ohio, on Friday.
"I just knew he was going to a rally, I mean, I try to stay out of his political views," she told the Toledo Blade.
"I don't really talk to him about his political views, so I don't really understand what the rally was about or anything."
Ms Bloom said Mr Fields had mentioned something about the "alt-right", but didn't explain what the rally was about.
Mother of white supremacist accused of driving car into rally killing one in Charlottesville speaks out
"I didn't know it was white supremacist, I thought it had something to do with Trump. Trump's not a supremacist," she said.
"I told him to be careful... [and] if they're going to rally to make sure he's doing it peacefully."
Ms Bloom said her son had moved out of her home to an apartment in Maumee, Ohio, around six months ago.
At least 41 people were treated for injuries in hospital following violent clashes between white supremacists and anti-fascists at the rally protesting against the removal of a statue to a Confederate general in the city.
A police helicopter also crashed, killing the two officers on board.
A state of emergency was announced by the local and state governments with police declaring the "Unite the Right" rally an unlawful assembly and ordering the crowds to disperse.
The clash was the latest in a series of confrontations after Charlottesville, situated about 100 miles from Washington DC, voted to remove the statue of General Lee.
Additional reporting by Associated Press.