Prisons in Virginia to ban tampons for female visitors
'A policy like this one that requires those who wish to visit people who are incarcerated to set aside their dignity and health is simply unacceptable,' says ACLU of Virginia's executive director
Maya Oppenheim
Women's Correspondent
Tuesday 25 September 2018 14:09 Comments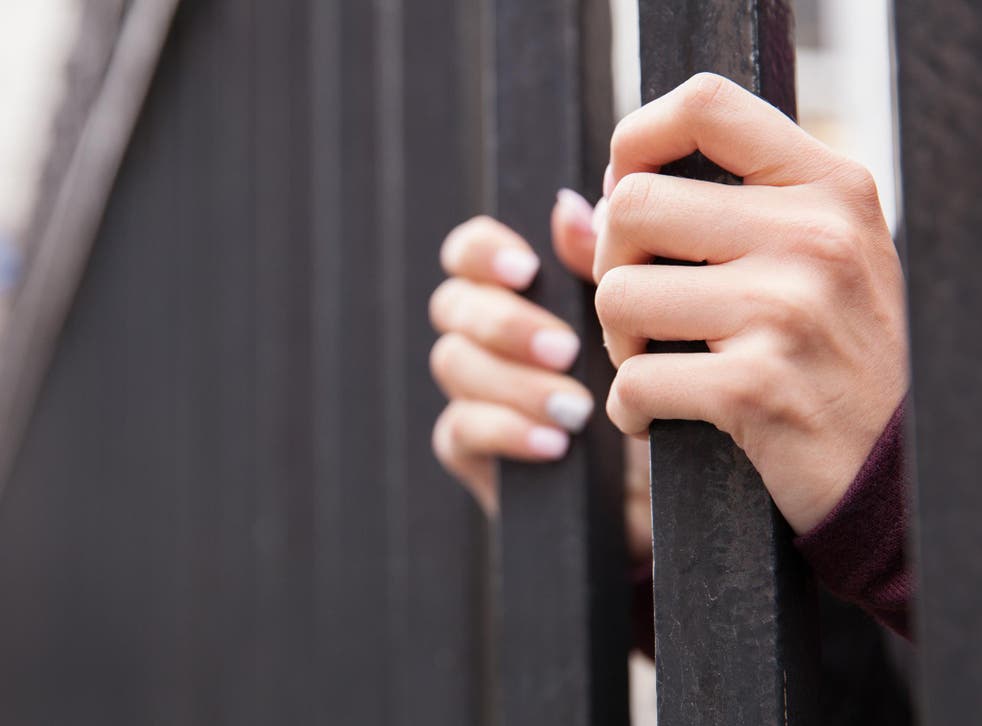 Women visiting inmates at Virginia prisons will be banned from wearing tampons or menstrual cups because of concerns about smuggling contraband, a spokesperson for the state's Department of Corrections (DOC) said.
The policy, which has been fiercely criticised by prisoner advocates, who claim it will violate privacy rights, will come into effect next month
Calling for the measure to be reversed, the American Civil Liberties Union (ACLU) of Virginia have said it will force prison visitors to relinquish their "dignity and health".
But Lisa Kinney, a spokesperson for the DOC said: "If someone chooses to visit a Virginia Department of Corrections inmate, he or she cannot have anything hidden inside a body cavity."
After the DOC consulted the state Attorney General's Office she added that "it was decided that facilities would offer pads to women who are wearing tampons while visiting a prison so the tampons don't appear as possible contraband on a body scan."
Body scanners are used to check visitors for potential contraband. If the scanner sees possible contraband, the visitor must consent to a strip search or body cavity search or have their request for visitation denied.
Ms Kinney said that when potential contraband is seen on a body scan, visitors are offered the option of a strip search or departing the prison without seeing the prisoner. She said the new policy "aims to help visitors avoid that altogether."
She added: "Offenders in Virginia have died of drug overdoses while inside our prisons. It's our job to keep the offenders and staff as safe as we can."
Ms Kinney told National Public Radio that the policy does not apply to lawyers who are visiting their clients.
Jana White, a co-founder of the Virginia Coalition for the Fair Sentencing of Youth who makes regular visits to see an inmate at Sussex II State Prison in Waverly, Virginia, called the policy, "a violation".
World news in pictures

Show all 50
She added: "I can't understand why we, the loved ones, have to go through this".
The ACLU of Virginia also urged DOC Chief Harold Clarke to withdraw the policy.
Executive director Claire Guthrie Gastanaga said: "Helping people who are housed in jail or prison stay connected to friends, families, and communities is critical to rehabilitation and eventual, successful re-entry to society. Any policy that discourages visitors is, therefore, one that should be subject to the most exacting and careful review. In addition, a policy like this one that requires those who wish to visit people who are incarcerated to set aside their dignity and health is simply unacceptable.
"We call upon Department of Corrections Director Harold Clarke to immediately clarify DOC policy for visitors at all state prisons and to direct wardens at the Nottoway Correctional Center and other facilities to reverse any policy or practice that limits the visitation rights of visitors who are menstruating without regard to which hygiene product they choose to use".
In a letter sent to visitors and inmates at the Nottoway Correctional Center on 20 September, Warden David Call said the policy springs from worries the menstrual products could be "an ideal way to conceal contraband."
Virginia already has numerous rules which set out dress code for prison visitors – with the bulk of them appearing to be centred on women's clothing.
Included in the items visitors are barred from wearing are halter tops, tube tops, tank tops, miniskirts, form-fitting clothes, leggings, and "tops or dresses that have revealing necklines and/or excessive splits." It also dictates that all visitors "must wear appropriate underwear."
Visitors are not the only way prisoners manage to get their hands on drugs. In April, 14 former corrections officers in South Carolina were indicted on federal charges that they took bribes to smuggle in mobile phones and drugs.
Last year, 44 former prison guards in Georgia were given prison sentences for smuggling what they deemed to be cocaine and methamphetamine into two of the state's facilities.
Additional reporting by Associated Press
Register for free to continue reading
Registration is a free and easy way to support our truly independent journalism
By registering, you will also enjoy limited access to Premium articles, exclusive newsletters, commenting, and virtual events with our leading journalists
Already have an account? sign in
Register for free to continue reading
Registration is a free and easy way to support our truly independent journalism
By registering, you will also enjoy limited access to Premium articles, exclusive newsletters, commenting, and virtual events with our leading journalists
Already have an account? sign in
Join our new commenting forum
Join thought-provoking conversations, follow other Independent readers and see their replies