Virginia school 'told parents it would factor in skin colour when deciding classes'
Parents receive letter from John Handley High School that says they will ensure there is 'proportional representation' in certain classes for top students
Wednesday 09 August 2017 16:05 Comments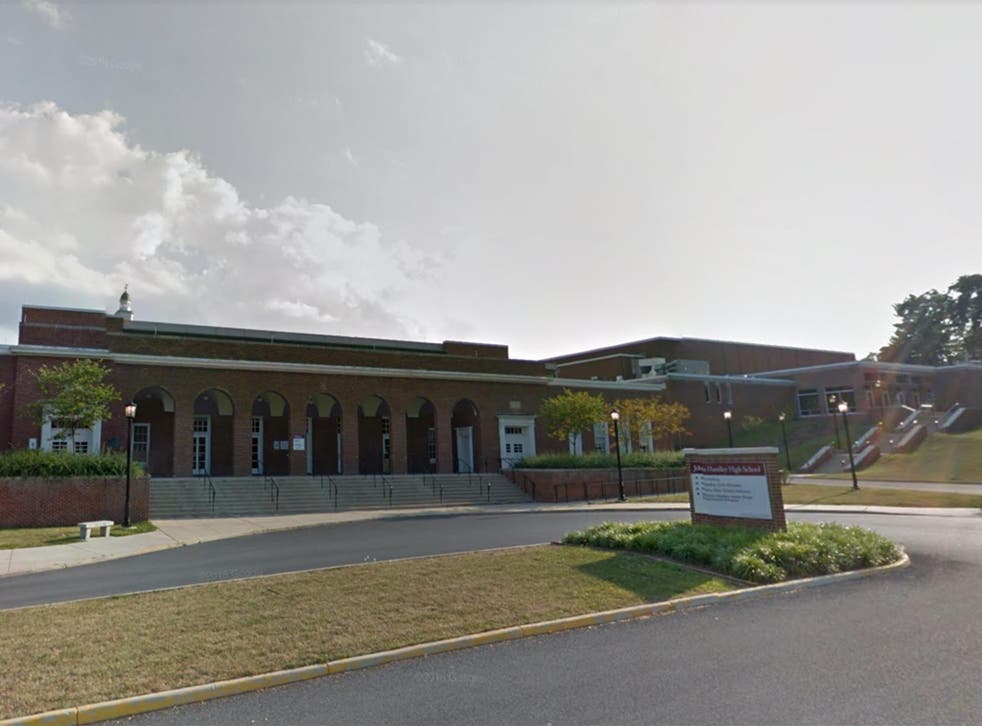 A school in Virginia told parents skin colour would play a role in how they select students for certain classes, it has been reported.
Parents were informed by letter that John Handley High School would ensure there was proportional representation in their advanced placement and honours groups.
This works out to 40 per cent white, 35 per cent Hispanic, 12 per cent African American and 10 per cent mixed race.
"American demographic trends indicate that America will be a majority minority nation in the next 25 years," the letter said, according to Fox News.
"Therefore, the new work of American public schools is to develop systems to address disparate outcomes."
Eric Sitton, who is the father of a student at the school, received the letter and said he felt distressed knowing his son had read the new rules.
"I was taken aback. I couldn't believe someone would put words like that in print to send around to the homes of students," Mr Sitton said.
"I felt powerless to help my child. Seeing the look on his face when he realised that he was being judged by the colour of his skin was agonising."
A spokesperson from the school district has denied there are any racial quotas for advanced classes.
World news in pictures

Show all 50
"Our school division does not have, nor has it ever had, any policy that utilises race for enrolment into honours or AP courses. All students, regardless of race, must meet academic criteria to enrol in advanced level coursework," the spokesperson told Fox.
"Over the past years, the School Board has continued its focus on providing advanced level coursework as well as increasing advanced course offerings across a variety of disciplines.
"The School Board has not contemplated, nor adopted, any policy or practice that utilises race in determining which students can or cannot take such courses, or any other courses for that matter," the spokesperson added.
Register for free to continue reading
Registration is a free and easy way to support our truly independent journalism
By registering, you will also enjoy limited access to Premium articles, exclusive newsletters, commenting, and virtual events with our leading journalists
Already have an account? sign in
Register for free to continue reading
Registration is a free and easy way to support our truly independent journalism
By registering, you will also enjoy limited access to Premium articles, exclusive newsletters, commenting, and virtual events with our leading journalists
Already have an account? sign in
Join our new commenting forum
Join thought-provoking conversations, follow other Independent readers and see their replies