Volkswagen accidentally leaks its new US name referencing its focus on electric vehicles
Automaker hopes half of its US sales will be electric by 2030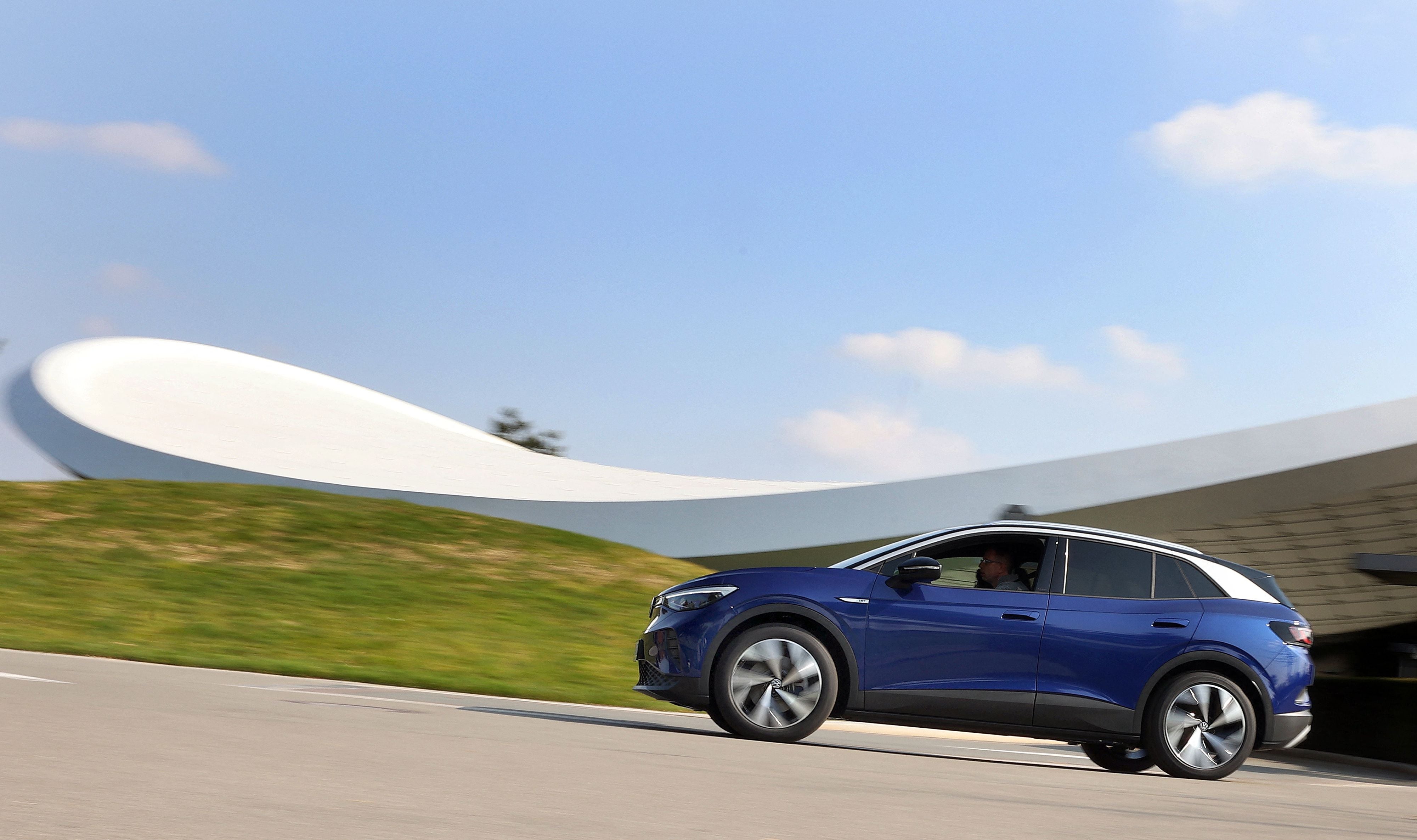 Update, 31 March 2021: After publication of this story, Volkswagen admitted that its press release about changing its name was a hoax.
Volkswagen accidentally revealed that it is set to change its name in the United States to "Voltswagen" in a nod to the company's commitment to electric vehicles.
The German automaker mistakenly posted a press release announcing the change to its website a month early before quickly removing it, according to reports.
A spokesman for the company declined to comment on the release, which was dated 29 April.
The release called the name change a "public declaration of the company's future-forward investment in e-mobility." 
It also said that all EV models will have Voltswagen as its exterior badge, while all gas models will retain the company's famous VW emblem.
Read more:
The company said that its dark blue colour will remain for their gas-powered cars, but that EVs will use a light blue colour instead.
"The new name and branding symbolize the highly-charged forward momentum Voltswagen has put in motion, pursuing a goal of moving all people point-to-point with EVs," the automaker said in the release.
Volkswagen, with its associated brands that include Porsche and Audi, is the world's second largest automaker behind Toyota and opened its US division back in 1955.
"We might be changing out our K for a T, but what we aren't changing is this brand's commitment to making best-in-class vehicles for drivers and people everywhere," VW of America CEO Scott Keogh added in the release.
A person familiar with Volkswagen's electric plans confirmed the change to CNBC, which is set to coincide with the US release of the ID.4, VW's first long-range electric vehicle.
Volkswagen held a "power day" earlier this month to discuss its EV technologies.
It expects half of its US sales to be EVs by 2030, and more than 70 per cent of its European sales in the same timeframe.
General Motors used the name Volt for its plug-in hybrid electric vehicle between 2010 and 2019 and earlier this year it announced a new logo and advertising campaign based on its EVs.
Join our commenting forum
Join thought-provoking conversations, follow other Independent readers and see their replies