Judge allows 2,300 women to proceed with gender bias lawsuit against Goldman Sachs
'This case is eight years old, and sometimes it's worth the wait'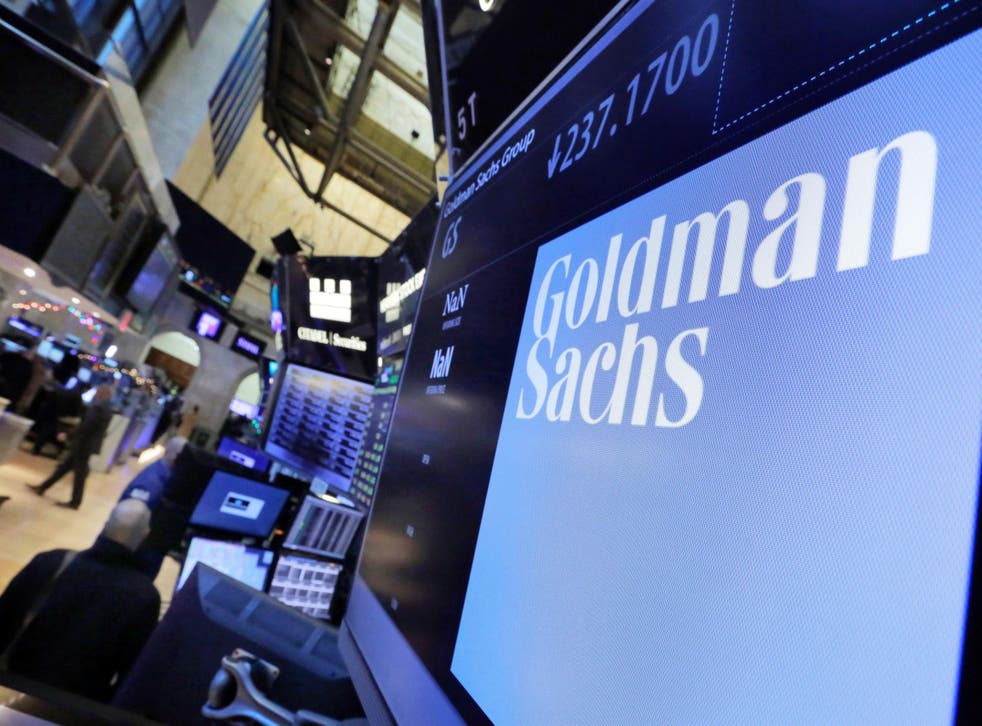 More than 2,300 women are pushing forward with a lawsuit claiming one of Wall Street's largest banks discriminated against them on grounds of gender, after a federal judge gave the green light to their action.
US District Judge Analisa Torres said the women could bring their lawsuit alleging discrimination in terms of pay, promotions and performance reviews against Goldman Sachs, as a class action. The ruling covers female associates and vice presidents who have worked in Goldman's investment banking, investment management and securities divisions since September 2004.
Goldman was accused of systematically paying women less than men, and giving them weaker performance reviews that impeded their career growth, Reuters said. The class certification can help plaintiffs achieve greater awards at lower costs than if they sued individually.
Kelly Dermody, a lawyer for the plaintiffs, estimated that more than 2,000 people are in the certified class.
"We obviously are very, very pleased," Ms Dermody told the news agency. "This case is eight years old, and sometimes it's worth the wait."
A spokesperson for Goldman Sachs, said: "We believe the claims have no merit and we don't believe there is any basis for certifying a class. We will continue to contest them in court."
Clinton Campaign Got $100 Million in Contributions from Wall Street – Trump
The lawsuit is one of the highest-profile cases targeting Wall Street's alleged unequal treatment of women, a claim raised in a variety of litigation against many banks for decades.
In her 49-page decision, Ms Torres said the plaintiffs provided "significant proof of discriminatory disparate treatment" at Goldman.
She cited as an example an expert's report that female vice presidents and associates were on average paid a respective 21 per cent and 8 per cent less than their male counterparts.
World news in pictures

Show all 50
The judge also said the plaintiffs provided proof that Goldman was "aware of gender disparities and gender bias", but still did not adjust its policies.
The plaintiffs were led by Cristina Chen-Oster, Mary De Luis and Allison Gamba, who were all vice presidents, and Shanna Orlich, who was an associate.
Ms Torres said in her ruling late on Friday that the the class action will not include the claim that Goldman maintained a "boys' club atmosphere" where women were allegedly subjected to unwanted stereotyping, harassment and retaliation.
She said this was because "individual" rather than "common" issues would predominate.
Earlier this week, Google lost its bid to dismiss a class-action gender bias case brought by female engineers. They allege that policies at the unit unlawfully weigh new employees' previous salaries to determine wages.
Meanwhile, Bloomberg News said female engineers at Uber Technologies Inc, reached a $10m settlement resolving claims that the ride-hailing giant paid women and people of colour less than their peers and did not promote them as frequently as males, whites and Asians.
Join our new commenting forum
Join thought-provoking conversations, follow other Independent readers and see their replies