Wanted man didn't like his mugshot so he texted police a selfie
He claimed Ohio police were trying to make him look like a 'Thundercat'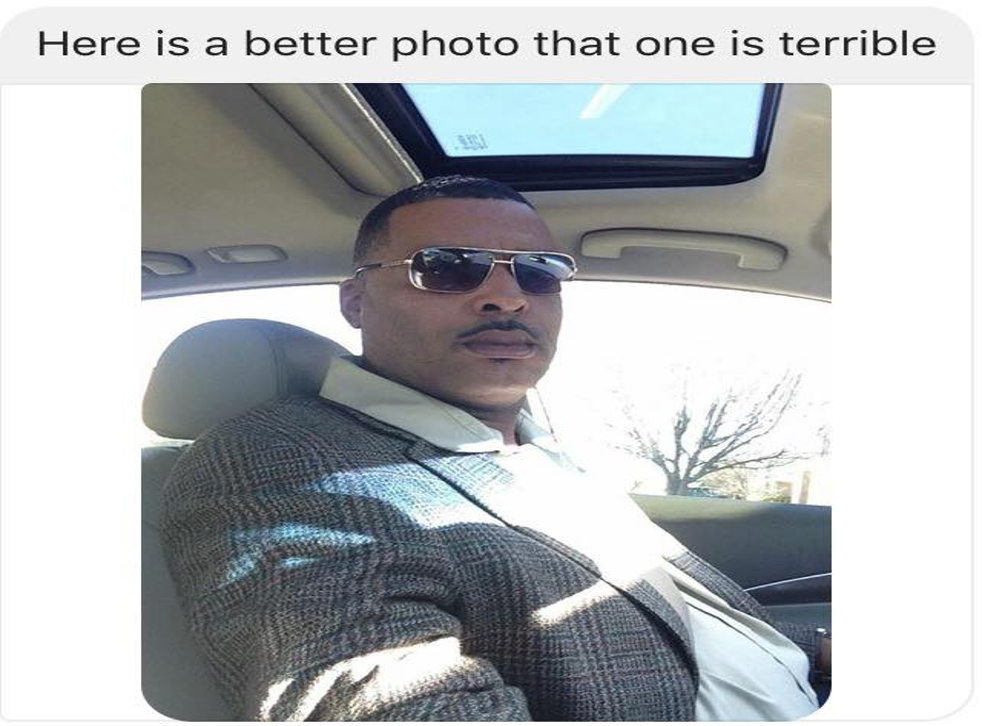 Unimpressed with his publicised mugshot, a man wanted by police sent the authorities a selfie.
Donald 'Chip' Pugh, 45, is currently wanted by Lima Police Department in Ohio for failure to appear in court.
According to police, Pugh is also a person of interest in a number of other cases including vandalism and arson.
He introduced the selfie of him wearing sunglasses and a suit with a text saying: 'Here is a better photo that one is terrible.'
Regarding the grinning mugshot Lima Police first posted, Pugh called into local radio station, The Eagle 104.9FM: "Man, they just did me wrong. They put a picture that made me look like I was a Thundercat or something."
He also joked he was hiding in a bunker along Mexican drug lord 'El Chapo' Guzman.
Lieutenant Andy Green told YourNewsNow: He's drawing more attention to himself, which is going to make it easier for us to locate him because the more attention that this post garners.
"The more people are going to see it and the more tips are going to come in."
Enjoying the spotlight, Pugh told The Eagle: "When I was a little kid, my grandmother told me a bedtime story.
"My hero was this character who used to say, 'Run, run, fast as you can. You can't catch me, I'm the gingerbread man."
"I started having fun with it. I became a hometown hero. I can't help but run with it."
The mugshots and his selfie have gone viral with a "Free Chip Pugh" Facebook page garnering over 350 followers.
Register for free to continue reading
Registration is a free and easy way to support our truly independent journalism
By registering, you will also enjoy limited access to Premium articles, exclusive newsletters, commenting, and virtual events with our leading journalists
Already have an account? sign in
Register for free to continue reading
Registration is a free and easy way to support our truly independent journalism
By registering, you will also enjoy limited access to Premium articles, exclusive newsletters, commenting, and virtual events with our leading journalists
Already have an account? sign in
Join our new commenting forum
Join thought-provoking conversations, follow other Independent readers and see their replies