Was Billie Jean King's 'Battle of the Sexes' victory rigged? New information suggests famous tennis match may have been fixed to settle Bobby Riggs' $100,000 mafia debt
Hal Shaw claims he overheard mob bosses saying Bobby Riggs had volunteered to lose to erase gambling debts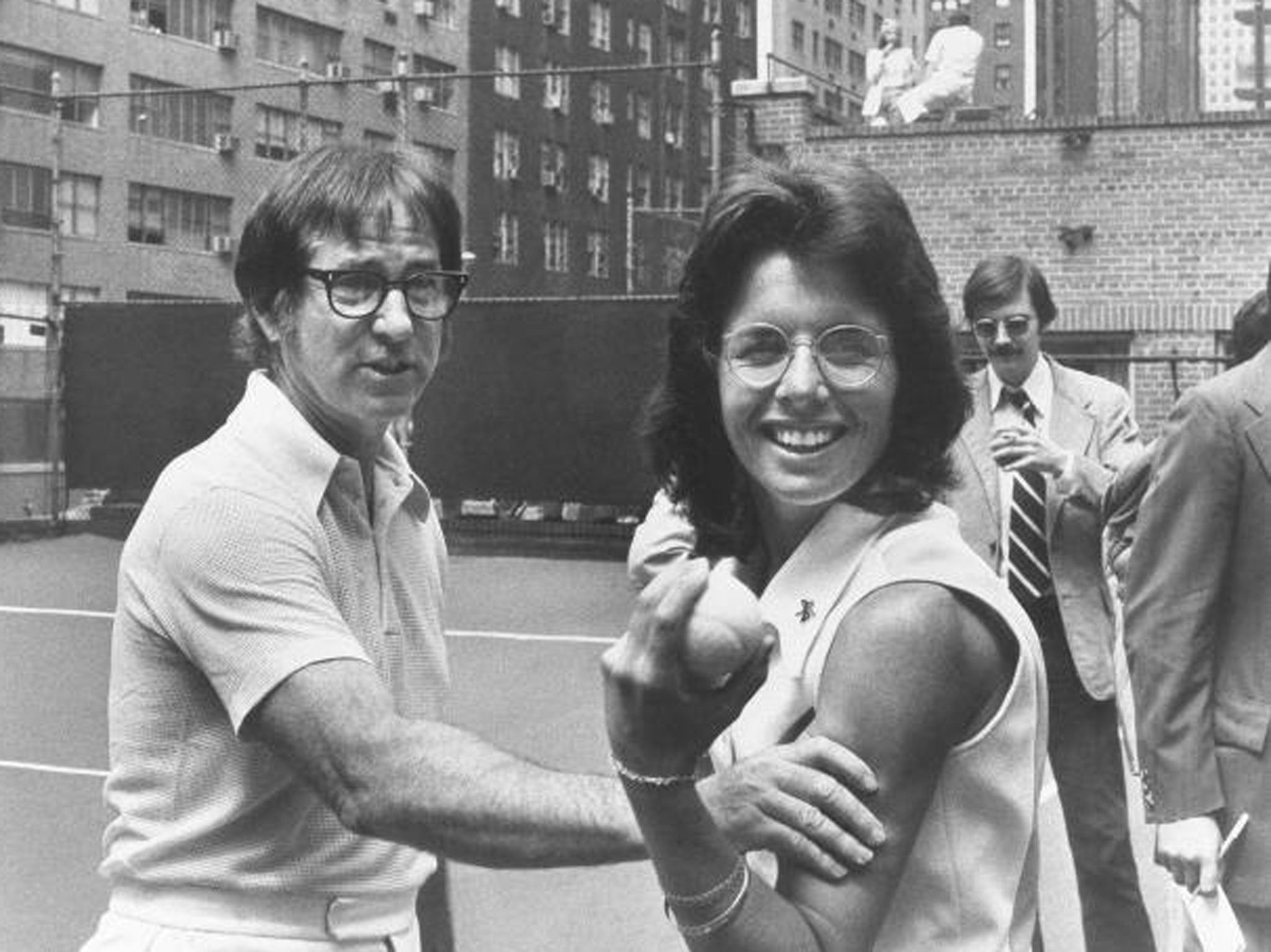 New information has emerged that suggests the famous 'Battle of the Sexes' tennis match of 1973 may have been rigged to settle a $100,000 mafia debt.
The match between Billie Jean King and Bobby Riggs - one of the biggest media events of its day - has long attracted allegations of match fixing after female rank outsider King stunned the largest ever television audience for a tennis match by beating the retired favourite in straight sets.
Riggs denied throwing the match until his death in 1995, but now – almost 40 years after the event - a man has come forward to say he overheard mafia bosses discussing the veteran tennis star's plot to deliberately lose the match.
Hal Shaw claims he overheard the bosses of the Florida and New Orleans mafia families – Santo Trafficante Jr. and Carlos Marcello respectively – discussing Riggs' plan with the infamous mob lawyer Frank Ragano.
The 79-year-old says he was working as an assistant golf instructor at the Palma Ceia Golf and Country Club in Tampa, Florida when the feared mafia figures came in late one night to talk over their plans.
Speaking to ESPN's 'Outside the Line' programme, Shaw says he overheard the group speaking in great detail about the Battle of the Sexes match, and the fact Riggs owed them a significant amount due to gambling debts.
According to Shaw: "Ragano was emphatic… Riggs had assured him that the fix would be he would beat Margaret Court and then 'go in the tank' against King – but Riggs promised that he would make it appear 'on the up and up'."
Shaw said that Ragano added: "Well he's going to [get] peanuts compared to what we're going to make out of this, so he has asked for his debts to be erased… [and] also asked for a certain amount of money to be discussed later to be put in a bank account for him in England".
Shaw says he waited 40 years to reveal the information because he no longer fears the characters involved, and wants to get the information off his chest.
Doubt over Shaw's claims quickly emerged however, with Riggs' son Larry saying that, although his father knew a number of mafia figures, it was unlikely he'd have borrowed money from them.
Larry Riggs said that, if the 'Battle of the Sexes' was indeed thrown, it was almost certainly in the hope of arranging a rematch at a later date and catching a second payday where Riggs could earn even more money.
Riggs' opponent Billie Jean King also voiced doubt over Shaw's claim – claiming the fact very few people in the mafia stronghold of Las Vegas had backed her to win proves there had been nothing sinister behind her victory.
She added: "A lot of people, men particularly, don't like it if a woman wins. They don't like it. They make up stories. They start just thinking about it more and more. It's hard on them. It's very hard on their egos".
As he lay dying in bed in October 1995 at the age of 77, Riggs once again spoke of the 'Battle of the Sexes' match, continuing to deny he had deliberately lost.
He was reported to have said: "People said I was tanking, but Billie Jean beat me fair and square... I tried as hard as I could, but I made the classic mistake of overestimating myself and underestimating Billie Jean King".
Join our commenting forum
Join thought-provoking conversations, follow other Independent readers and see their replies