Train derails in Washington DC leaking hazardous chemicals
Officials say that the leak has been contained.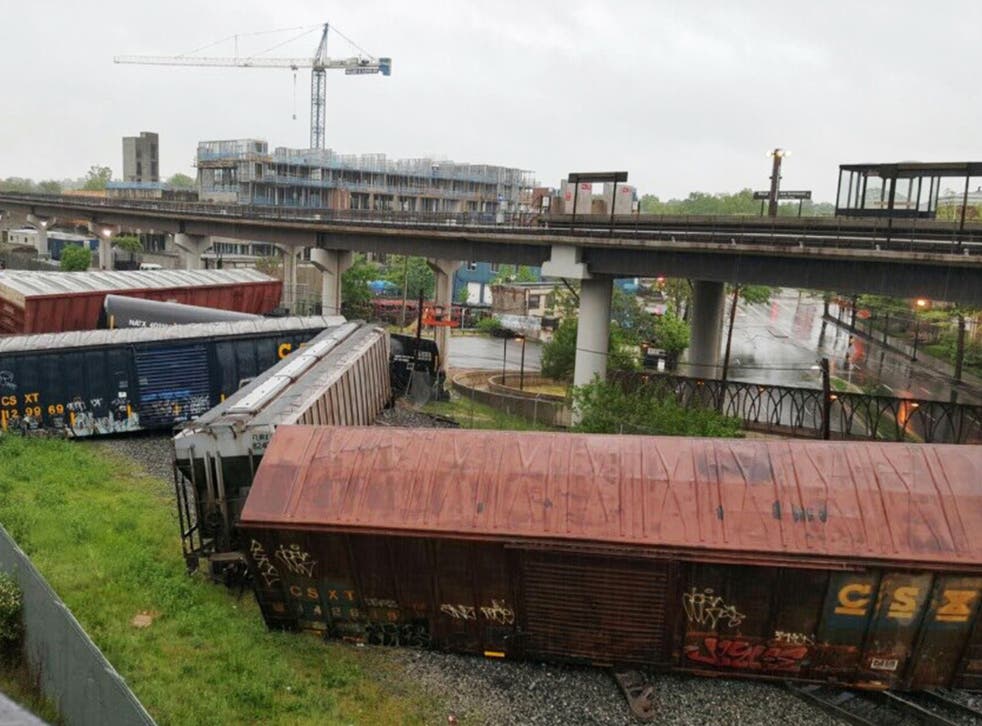 A chemical leak has been contained after a CSX train derailed in Washington DC, officials said.
At least 14 railcars overturned at 9th and Rhode Island Avenue northeast at 6:40am on Sunday morning, spilling hazardous substances from at least three of them, according to CSX.
DC Mayor Muriel Bowswer said during a press conference that no injuries were reported and emergency responders were working to contain the leak.
Chris Nellum, a witness who lives nearby, said that his window looks over the tracks.
"I thought it was like a semi-truck coming toward the building and when I looked out the window, I saw cars piling up," Nellum told the Associated Press. "So I'm not even used to hearing trains. It was jarring."
CSX identified one of the chemicals leaked as sodium hydroxide, which produces "household products such as paper, soap and detergents."
Metro service has been suspended in the area.
Local officials will provide an update during a joint news conference at 5pm ET.
Register for free to continue reading
Registration is a free and easy way to support our truly independent journalism
By registering, you will also enjoy limited access to Premium articles, exclusive newsletters, commenting, and virtual events with our leading journalists
Already have an account? sign in
Register for free to continue reading
Registration is a free and easy way to support our truly independent journalism
By registering, you will also enjoy limited access to Premium articles, exclusive newsletters, commenting, and virtual events with our leading journalists
Already have an account? sign in