Washington becomes first state to sue Donald Trump over 'Muslim ban'
The state is also asking for a temporary restraining order against enforcement of Mr Trump's executive order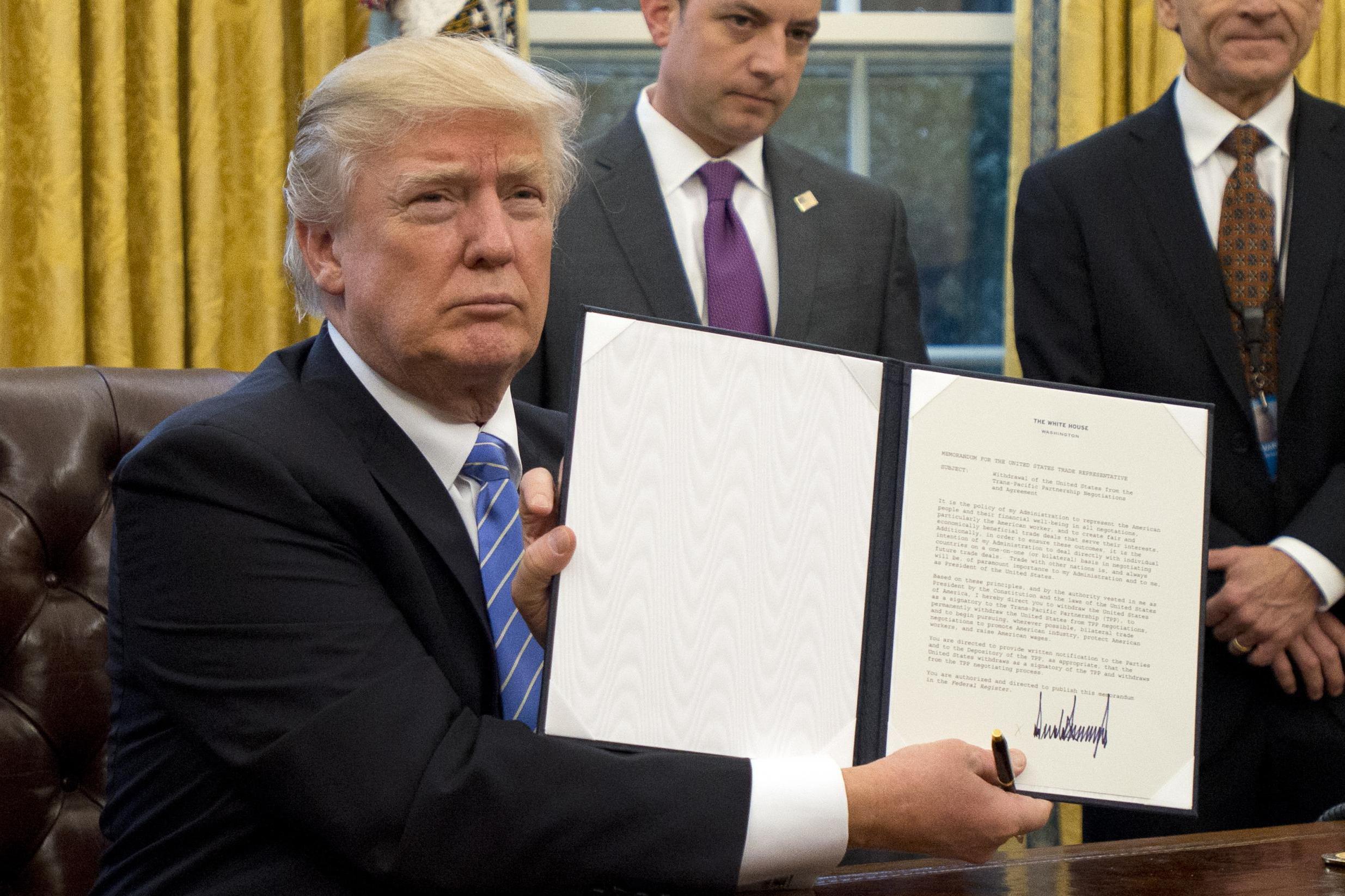 Washington state's attorney general declared on Monday that he was suing President Donald Trump over his temporary ban on immigration from seven countries with majority-Muslim populations, making it the first state to announce a legal action against the Trump administration over one of its policies.
Mr Trump's executive order also suspended the United States' entire refugee program and set off nationwide protests over the weekend, including one that drew 3,000 people to Seattle-Tacoma International Airport.
"If successful it would have the effect of invalidating the president's unlawful action nationwide," Attorney General Bob Ferguson said at a news conference.
Mr Ferguson was one of 16 state attorneys general who released a statement on Sunday calling Mr Trump's immigration action "un-American and unlawful."
Mr Trump has repeatedly said that Friday's order suspending immigration for citizens of the seven countries for 90 days is aimed at protecting the nation against extremists looking to attack Americans and U.S. interests.
The lawsuit against Mr Trump, the U.S. Department of Homeland Security and high-ranking Trump administration officials was filed in federal court in Seattle.
The complaint seeks to have key provisions of the executive order declared unconstitutional, Mr Ferguson said. The state is also asking for a temporary restraining order against enforcement of the order.
Thousands join London protests against Donald Trump travel ban
"We are a country based on the rule of law, and in a courtroom it is not the loudest voice that prevails, it's the Constitution," Mr Ferguson said. "At the end of the day, either you're abiding by the Constitution or you are not. And in our view, the President is not adhering to the Constitution when it comes to this executive action."
Declarations of support from Amazon and Expedia — two Washington state-based businesses — will be filed with the lawsuit, said Mr Ferguson, who was joined at the news conference by Governor Jay Inslee.
Microsoft, based in Redmond, Washington, also supports Mr Ferguson's efforts, said Dominic Carr, general manager for public affairs. The company will be happy to testify more if needed, Mr Carr said.
The controversial orders Donald Trump has already issued
Show all 9
The complaint claims that Mr Trump's actions are separating Washington families, harming thousands of state residents, damaging the state economy, hurting Washington-based companies "and undermining Washington's sovereign interest in remaining a welcoming place for immigrants and refugees," Mr Ferguson said.
Governor Inslee said the "inhumanity" of Mr Trump's order is obvious.
"This is un-American, it is wrong, and it will not stand," Governor Inslee said. "The clear intent of this executive order is to discriminate against one faith amongst all God's children."
Asked if he fears retaliation from the Trump administration, Governor Inslee said "there's no predicting this president, but we will not yield, we will not be leveraged, we will not be threatened, we will not be intimidated."
Governor Inslee said he learned the hard way over the years "you do not back down to bullies."
Mr Ferguson said he has been in contact with other attorneys general but at this point Washington state was acting on its own regarding the legal action.
The Port of Seattle said over the weekend that people who were detained at Seattle-Tacoma International Airport as a result of Mr Trump's order have been released.
U.S. Rep. Pramila Jayapal said on Sunday that two individuals were released. One is a citizen of Sudan and the other a citizen of Yemen, both countries named in Mr Trump's order.
Associated Press
Join our commenting forum
Join thought-provoking conversations, follow other Independent readers and see their replies