Watch bees attack children as Barack Obama reads to them at annual White House Easter Egg Roll - video
The President was reading Maurice Sendak's classic children's book 'Where the Wild Things Are'
Jack Simpson
Tuesday 07 April 2015 09:46 Comments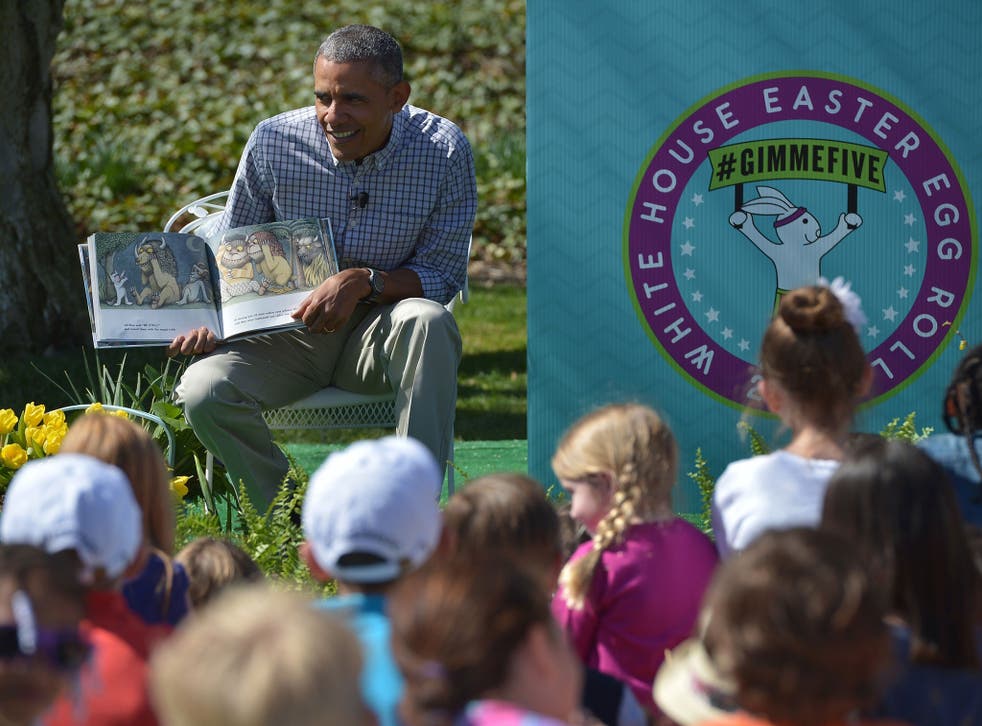 Barack Obama's reading was "all the buzz" yesterday when a swarm of bees attacked a group of children as they listened to his presidential version of the Maurice Sendak's classic book Where the Wild Things Are.
The children were set upon as they sat in the White House Garden for story time with Obama as part of the annual White House Easter Egg Roll.
The bees were most likely from the White House's very own beehive on the South Lawn where 70,000 bees are kept to provide honey for the kitchen.
The annual egg roll, which is now in its 138th year, sees thousands of children and their families from all 50 states in the US invited to the White House to take part in the Easter egg roll.
Register for free to continue reading
Registration is a free and easy way to support our truly independent journalism
By registering, you will also enjoy limited access to Premium articles, exclusive newsletters, commenting, and virtual events with our leading journalists
Already have an account? sign in
Join our new commenting forum
Join thought-provoking conversations, follow other Independent readers and see their replies