Watch the moment a fireworks factory explodes
Video: Forget anything you saw on New Year's Eve - this is the ultimate display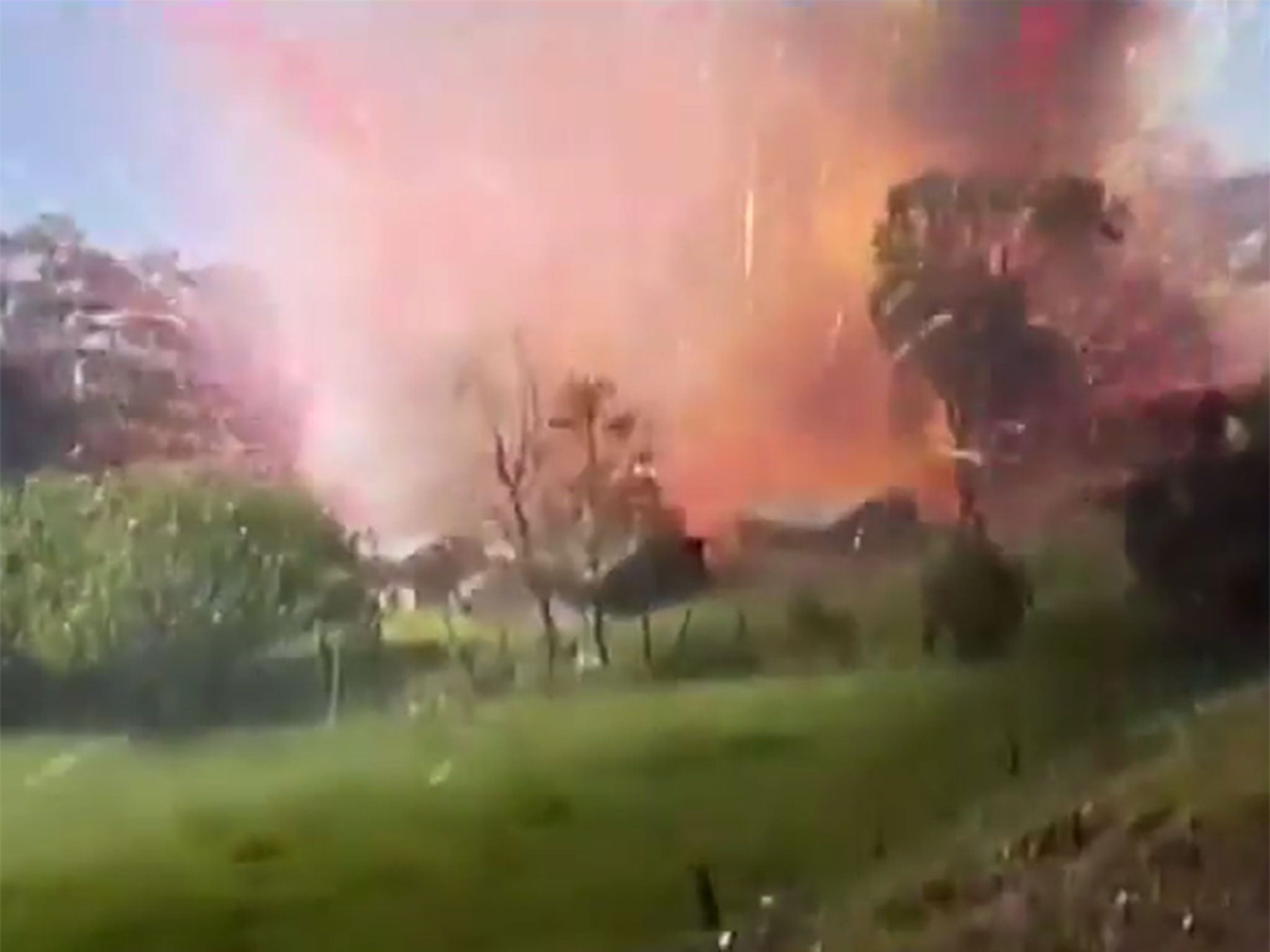 Why go to the trouble of paying £10 to watch a crew of over 300 set off 12,000 fireworks at London's New Year's Eve show when you can just watch a pyrotechnics factory explode in the greatest, most chaotic display of all time.
Sydney may have lit the Harbour Bridge and the Opera House with a 12-minute tropical-style fireworks display, but was nothing compared to the moment fireworks factory exploded with a huge roar near Bogota in Colombia on Sunday.
Such was the force of the explosion that the cameraman, Carlos Espinoza, who caught the astonishing scene was pushed back onto the ground with the video showing his legs flying up in the air. The ball of fire and smoke that emerges from the building grows and grows, with the sound of hundreds of firecrackers erupting piercing the sky.
Espinoza, a cameraman with Noticias Caracol, has to hide behind a vehicle as the explosions go on, with fireworks flying in all directions across the countryside.
Noticias Caracol reported that local roads were closed, causing major congestion and that a driver who had been passing by at the time had been slightly injured.
The blast occurred at 10:00 a.m. near Granada, just off a motorway that links the city of Girardot with Bogota.
Authorities said that five warehouses storing gunpowder had been destroyed in the blast and fire.
The Cundinamarca provincial fire department told local media that the situation had been "80 percent" brought under control. An investigation has now been launched to find out how the explosion occurred.
Join our commenting forum
Join thought-provoking conversations, follow other Independent readers and see their replies