You can't take a water pistol to the Republican convention – but you can take a gun
Convention rules outlaw water pistols and drinks cans from the 'event zone' in downtown Cleveland, but Ohio state law means gun owners will still be free to carry firearms
Tim Walker
US Correspondent
Monday 04 July 2016 00:08 Comments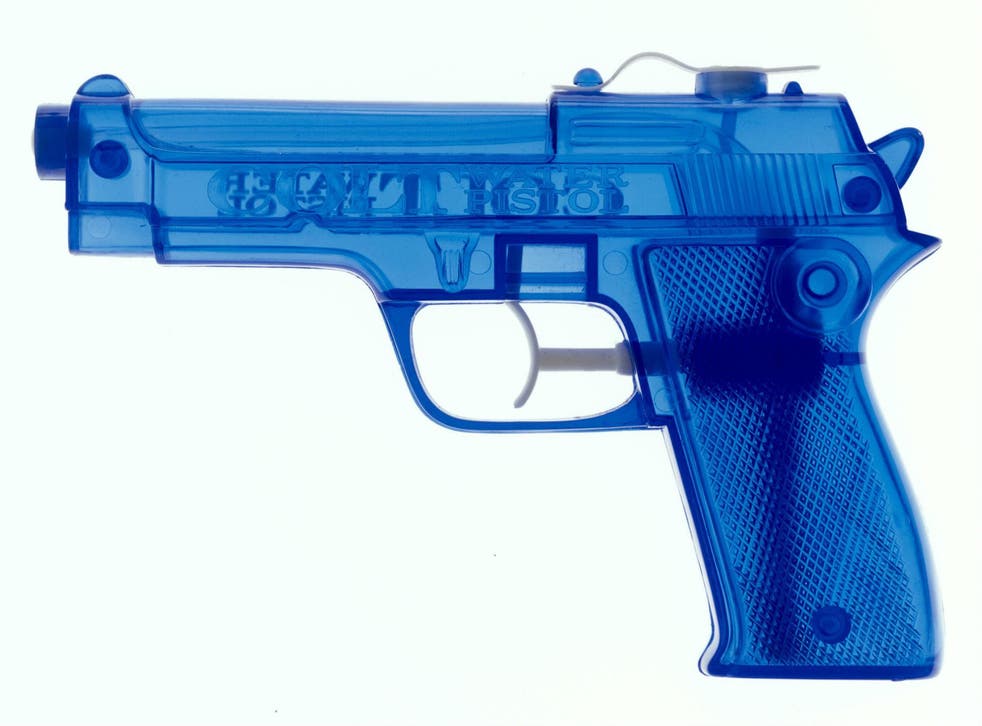 Visitors to this month's Republican convention won't be allowed to drink a can of fizzy drink, play tennis or squirt a Super Soaker inside the 1.7-square-mile "event zone" around the Quicken Loans Arena in downtown Cleveland. But they will be able to carry a loaded firearm.
The convention's rules outlaw drinks cans, glass bottles, tennis balls, metal-tipped umbrellas and "projectile launchers" such as paintball guns and water pistols within the security loop surrounding the venue for Donald Trump's coronation as the party's presidential nominee.
But Ohio is a so-called "open carry" state, where gun owners are free to tote their firearms in public places, and where there is no ban on legally obtained assault weapons. "That's what we have to abide by — state law, open carry," Cleveland city spokesman Dan Williams told US News and World Report, saying the law could not be suspended during the 18-21 July convention, which is expected to attract people from a wide selection of pro- and anti-Trump groups.
Several delegates have vowed to bring firearms in case the expected protests turned violent. James Klein, a Trump delegate from Pennsylvania, told Mother Jones: "I'm not a terrorist, but… I would think that if I were an Isis guy that I might want to attack the Republican National Convention."
Guns will not, however, be permitted inside the Quicken Loans Arena itself, which the US Secret Service has designated a "protected site", where only law enforcement officers will be allowed to carry firearms.
Register for free to continue reading
Registration is a free and easy way to support our truly independent journalism
By registering, you will also enjoy limited access to Premium articles, exclusive newsletters, commenting, and virtual events with our leading journalists
Already have an account? sign in
Join our new commenting forum
Join thought-provoking conversations, follow other Independent readers and see their replies