Water slide death: 10-year-old boy 'was decapitated' after falling from Kansas ride
An investigation has been launched into how Caleb Schwab lost his life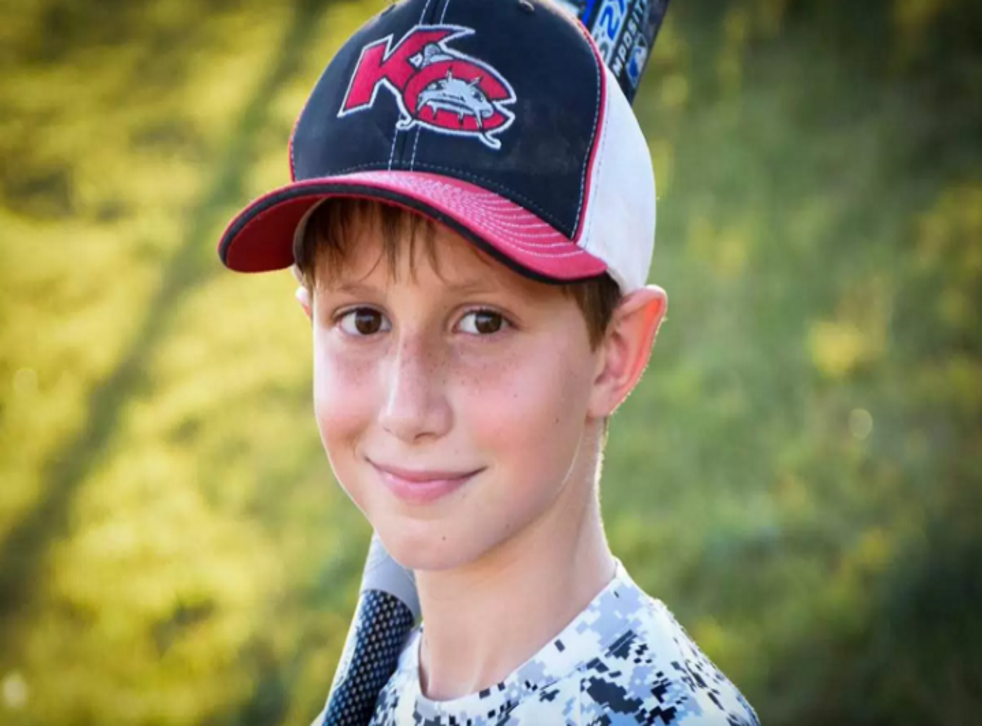 Further horrific details have emerged of the circumstances surrounding the death of a ten-year-old boy who was killed after riding on the world's tallest water slide.
Witnesses said Caleb Schwab, the son of a Kansas politician, was decapitated when he flew off the slide and hit a safety net on the 168-foot-tall Verruckt ride at Schlitterbahn Waterpark.
Esteban Castaneda, who was at the Kansas City attraction on Sunday, said he heard loud booms coming from the side of the ride before noticing a body washing down after a raft.
Boy dies on 'world's biggest waterslide' at Kansas park
Mr Castaneda told ABC News that he noticed a lifeguard was trying to push the crowd back from the slide, but he continued to try to help because he thought there was someone lying face down in the water. The lifeguard told Mr Castaneda there was nothing he could do to help.
It was at that point that he noticed the boy appeared to have been decapitated. Mr Castaneda said two other women were strapped into the raft, and the first position of the raft was empty.
Mr Castaneda said he had taken a ride on the slide earlier in the day with his cousin's 14-year-old daughter. She had told him that her safety belt's Velcro came undone toward the end of her ride.
Mr Castaneda's wife, Leslie, told The Kansas City Star she had seen the blood-streaked ride shortly after the incident and the boy's family gathered nearby.
"I saw his brother. He was screaming," she said. "I'm really having a tough time with it. I really am."
She said the boy's brother, who had witnessed the incident, told a theme-park worker: "I just saw my little brother die because of one of your attractions."
Kansas Police said its major case unit was investigating how the youngster died on the Verruckt attraction, which opened in July 2014 and was certified as the world's tallest water slide by Guinness World Records.
A spokesman for the resort in a statement that safety was always a major concern.
"We are deeply and intensely saddened for the Schwab Family and all who were impacted by the tragic accident on the Verrückt water slide at Schlitterbahn Kansas City on Sunday afternoon," the statement said. "The family and each and every one of those affected are foremost on our minds and in our hearts today. We ask the community to please keep all of those impacted in your thoughts and prayers."
It added that all rides are inspected daily before the park opens. "Safety is our top priority at Schlitterbahn."
Register for free to continue reading
Registration is a free and easy way to support our truly independent journalism
By registering, you will also enjoy limited access to Premium articles, exclusive newsletters, commenting, and virtual events with our leading journalists
Already have an account? sign in
Register for free to continue reading
Registration is a free and easy way to support our truly independent journalism
By registering, you will also enjoy limited access to Premium articles, exclusive newsletters, commenting, and virtual events with our leading journalists
Already have an account? sign in
Join our new commenting forum
Join thought-provoking conversations, follow other Independent readers and see their replies