Wayfair employees plan walkout following company's business with migrant camps
The Boston company's employees' request to cease business with the camps was denied
Lily Puckett
New York
Tuesday 25 June 2019 22:23 Comments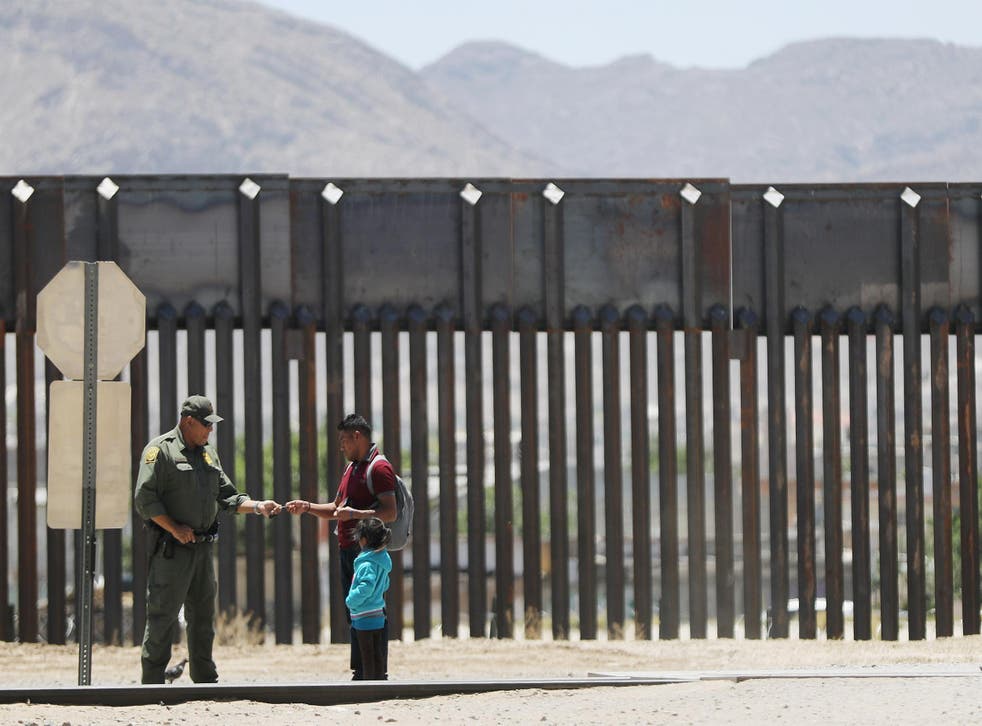 Wayfair employees have organised a walkout on Wednesday in protest of the company supplying furniture to the camps set up at the US-Mexico border to hold migrants, where conditions have been reported as unsafe, unsanitary, and inhumane.
An employee of Wayfair, which sells home furnishing goods, said members of the team based in Boston noticed a large order of bedroom furniture placed by BCFS, or Baptist Children and Family Services, the non-profit government contractor managing the migrant camps at the border, last week. It was the second order Wayfair had provided the contractor, after a similar order in February.
About 25 people initially met to write a letter to the company's leadership. The letter asked that Wayfair stop doing business with the camps immediately, and establish a code of ethics to prevent future sales.
Around 500 employees signed the letter, which was sent Friday; since then, 547 total have signed in support. According to the employee, the company's workers were largely in agreement that demanding a stop to the business dealings was the right thing to do.
On Monday, however, the CEO of Wayfair denied both requests.
The Wayfair employee who spoke to The Independent said it was a surprising response, given the open dialogue between employees and leadership prior to the letter.
In response, employees are planning are walkout at the Boston offices on Wednesday at 1.30pm.
The rapid move to action has quickly gained support from groups like RAICES Texas, and was brought to the attention of Representative Alexandria Ocasio-Cortez.
Trump prototypes for Mexico border wall demolished in California

Show all 20
"This is what solidarity looks like," she wrote in a tweet supporting the planned walkout, "a reminder that everyday people have real power, as long as we're brave enough to use it.
BCFS is based in San Antonio and has been servicing camps for migrant children since at least the Obama administration. They have come under fire for health and safety violations throughout their time working with the Department of Human Healths and Services.
Employees refused to say on Tuesday whether or not the organisation is still associated with the Baptist church. A 2018 report from Texas Monthly noted that BCFS was "formerly" known as Baptist Children and Family Services, but they are still called that when phoned, and still listed as such on their company listing. They are currently listed as "human care ministry" on TexasBaptists.org.
Wayfair did not respond to The Independent's request for comment.
Register for free to continue reading
Registration is a free and easy way to support our truly independent journalism
By registering, you will also enjoy limited access to Premium articles, exclusive newsletters, commenting, and virtual events with our leading journalists
Already have an account? sign in
Join our new commenting forum
Join thought-provoking conversations, follow other Independent readers and see their replies