Wealth badge: Super rich encouraged to buy $5,000 pin 'because they can'
Sixty-one badges have been bought so far
Christopher Hooton
Tuesday 04 March 2014 12:44 Comments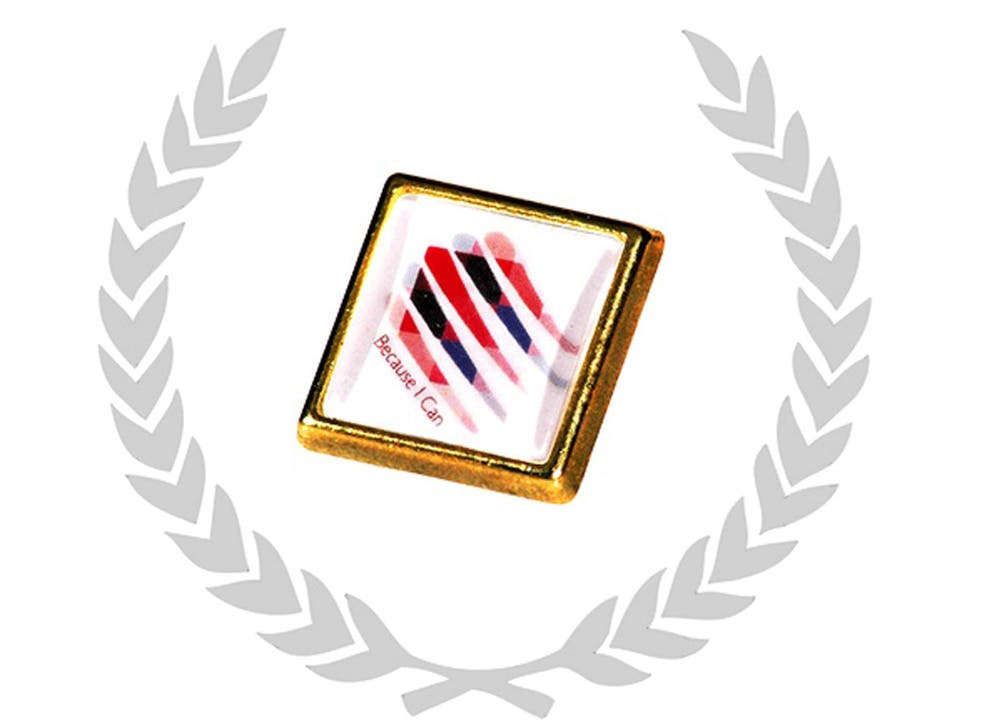 A new website called Wealth Badge has emerged, offering people the chance to make the ultimate display of their affluence and pay thousands for a worthless badge simply because they can.
A grim and inevitable conclusion to the trend of posting pictures of opulence online, the wilfully cavalier website markets itself as an exclusive rich persons club which the badge provides entry to, with there already being some 61 customers.
"The idea is simple: if you buy something just because you can, you are truly rich," the website states. "This project is dedicated to wealthy people only, who can afford things average people can't."
"You are not buying just a badge. You are buying a symbol of your wealth. With your new badge you will receive the password to our lucky owners page. Also you get free shipping, but you obviously don't care about that."
Owners show off their 'Wealth Badges'

Show all 11
Wealth Badge has posted a number of pictures of its members with their 'Because I Can' badges, driving Ferraris, popping champagne and riding Segways.
The 'Why the badge?' section of the website sneers: "You can be sure, that 98,6% of people can't afford the badge you are about to buy.
"That means you have the power of getting things other people can't. Like our badge. We made very few of them, because we sell it only to special customers.
"Why should you buy our badge? Because you can. It's as simple as that.
"It is a powerful symbol of your wealth, and soon it will be recognisable all over the world."
Payment is taken using Paypal or Bitcoin exchange. If the numbers are correct and the site is not a hoax, the founders of the business will have already received $305,000.
Register for free to continue reading
Registration is a free and easy way to support our truly independent journalism
By registering, you will also enjoy limited access to Premium articles, exclusive newsletters, commenting, and virtual events with our leading journalists
Already have an account? sign in
Join our new commenting forum
Join thought-provoking conversations, follow other Independent readers and see their replies