New York mayor tells police to stop arresting people for smoking weed
Mayor Bill de Blasio says marijuana legalisation is 'likely to occur in our state in the near future'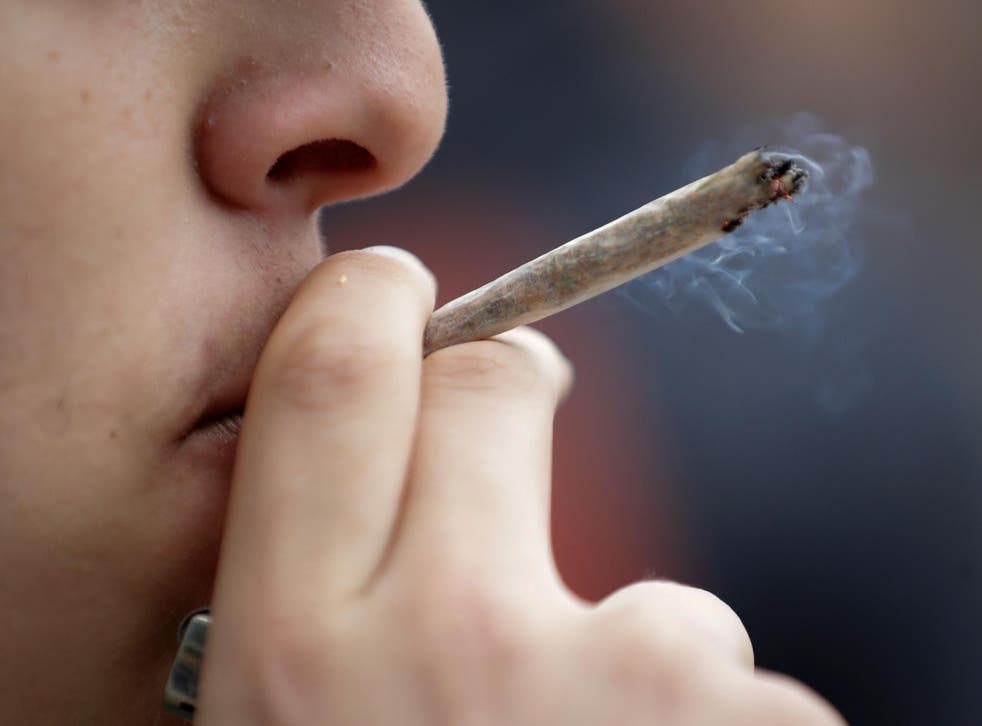 The mayor of New York City has instructed police to stop arresting people caught smoking marijuana in public, saying the drug will likely be legalised in the area soon anyway.
"With marijuana legalisation likely to occur in our state in the near future, it is critical our city plans for the public safety, health, and financial consequences involved," Mayor Bill de Blasio said in a statement.
He added: "While I still have real concerns we must work through, it isn't difficult to see where this is headed and any responsible policymaker must prepare for that eventuality."
Mr de Blasio said police should issue summons to people caught smoking marijuana, rather than arresting them – the same punishment currently given to those found to possess small amounts of the drug.
The statement came just days after Mr de Blasio ordered the New York Police Department (NYPD) to reform how it handles cases involving marijuana. He told the department to create a 30-day working group on the issue, after the New York Times reported that black and latino people were being disproportionately arrested for marijuana-related crimes.
Cynthia Nixon wants to legalise marijuana in New York
The police department said in a statement on Sunday that the working group was underway, and that the directive to stop marijuana-related arrests was "part of that review".
"The Working Group is reviewing possession and public smoking of marijuana to ensure enforcement is consistent with the values of fairness and trust, while also promoting public safety and addressing community concerns," police spokesman Phil Walzak said in a statement.
City Council Speaker Corey Johnson has also called on NYPD to implement a summons-only policy. Manhattan District Attorney Cy Vance has said he will end the prosecution of marijuana possession and smoking cases this summer.
In pictures: 4/20 Marijuana world rallies

Show all 26
A 2017 poll from Emerson College found nearly two thirds of New Yorkers favour legalising recreational marijuana for people over the age of 21. Nine US states have already legalised recreational use of the drug.
New York gubernatorial challenger Cynthia Nixon has made legalisation a backbone of her campaign, emphasising the racial imbalance in low-level drug arrests. According to the Times, black people across New York City were arrested on low-level marijuana charges at eight times the rate of white, non-Hispanic people over the last three years.
New York Police Commissioner James O'Neill has previously acknowledged this imbalance, saying that the department does not discriminate against minorities, but that "there are differences in arrest rates, and they have persisted going back many years".
"We need an honest assessment about why they exist, and balance it in the context of the public safety needs of all communities," he said in a statement last week.
Register for free to continue reading
Registration is a free and easy way to support our truly independent journalism
By registering, you will also enjoy limited access to Premium articles, exclusive newsletters, commenting, and virtual events with our leading journalists
Already have an account? sign in
Register for free to continue reading
Registration is a free and easy way to support our truly independent journalism
By registering, you will also enjoy limited access to Premium articles, exclusive newsletters, commenting, and virtual events with our leading journalists
Already have an account? sign in
Join our new commenting forum
Join thought-provoking conversations, follow other Independent readers and see their replies