Where is Rolando Sarraff Trujillo?
Family of Cuban who spied for CIA say they have not heard from him since Obama announced his release from jail two weeks ago
Andrew Buncombe
Thursday 01 January 2015 17:35 Comments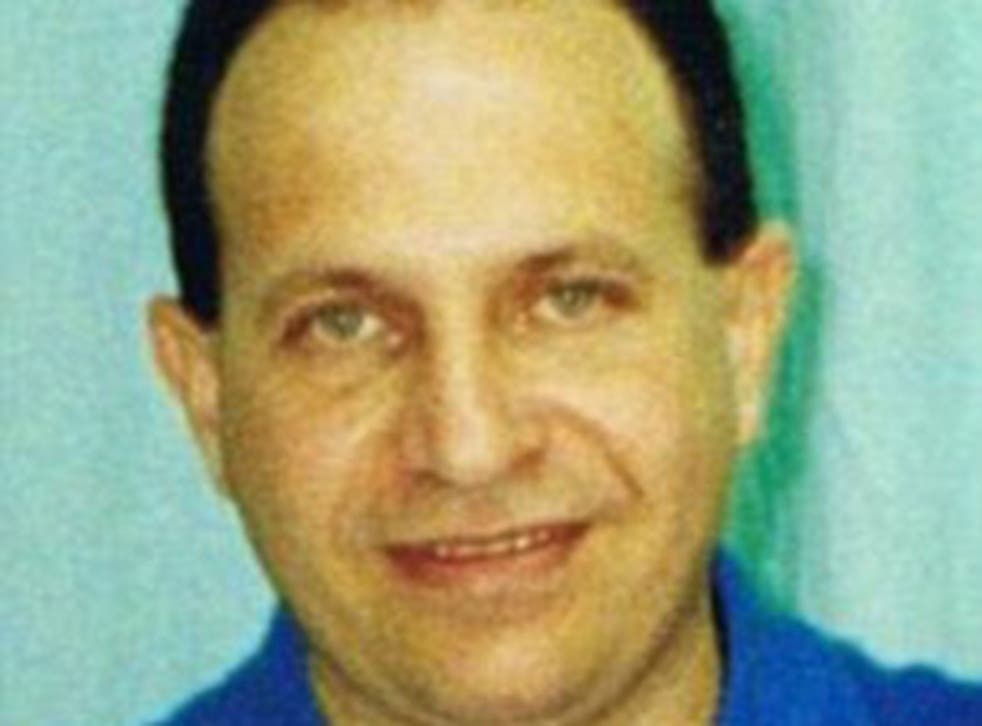 Two weeks after it was announced he had been set free from a Cuban jail, the family of American spy Rolando Sarraff Trujillo are still waiting to hear from him.
Last month, as he announced an historic realignment of the US's relationship with Cuba, President Barack Obama revealed that in addition to US contractor Alan Gross, Cuba was also releasing a second person as part of a prisoner exchange.
Mr Obama did not name Mr Sarraff, 51, a former Cuban intelligence officer, but reports identified him as a man who had been jailed in 1995 for providing intelligence to the CIA.
"This man - whose sacrifice has been known to only a few - provided America with the information that led us to arrest the network of Cuban agents that included the men transferred to Cuba today as well as other spies in the United States," said the president. "He is now safely on our shores."
But the New York Times said his family had not seen or heard from him since, triggering speculation that he is still being debriefed by US intelligence officials.
Mr Sarraff's sister, Vilma, who lives in Spain, said her family grew alarmed on December 16 when her brother failed to make his daily phone call from prison to his parents, who still live in Cuba.
They then learned he had been released from Cuba's Villa Marista prison, but since then, no American or Cuban official has notified the family of his whereabouts, she said. "We still don't know where he is," Ms Sarraff added.
Prior to his arrest in November 1995, Mr Sarraff worked in the cryptology section of Cuba's Directorate of Intelligence and was an expert on the codes used by Cuban spies in the United States to communicate with Havana. According to members of his family, he had also studied journalism at the University of Havana.
In exchange for the release of Mr Gross, a contractor with the US Agency for International Development, and Mr Sarraff, the US released three Cuban spies - the three remaining members of the so-called Cuban Five.
These men had been arrested in Florida in the late 1990s while monitoring anti-Castro elements within the Cuban-American community. The arrest of the men, who always insisted they had not spied on the US government, was reportedly made possible by information passed to the US by Mr Sarraff.
The newspaper said that an unidentified US official had said it was unclear why the former agent had not contacted his family because he was free to make phone calls. "He's not being held captive," the official said.
As part of a major shift in the US's dealings with Cuba, Mr Obama said he planned to open a full embassy in Havana soon. It would be the first time since 1960 that the US has had full diplomatic relations with Cuba.
Days afterwards, Raul Castro, the younger brother of Fidel Castro and Cuba's president, said he would attend the Washington-backed Summit of the Americas, due to be held in Panama in April.
By doing so he set up the prospect of his first formal meeting with Mr Obama. The two men had previously shaken hands at a 2013 memorial service for Nelson Mandela.
The US sought to isolate and punish Cuba for its adoption of Communism and its close relationship with the Soviet Union, enforcing a trade and tracel embargo that will for now remain in place. The US organised the 1963 Bay of Pigs invasion to try and overthrow Fidel Castro, and sought to kill him on a number of occasions.
Register for free to continue reading
Registration is a free and easy way to support our truly independent journalism
By registering, you will also enjoy limited access to Premium articles, exclusive newsletters, commenting, and virtual events with our leading journalists
Already have an account? sign in
Join our new commenting forum
Join thought-provoking conversations, follow other Independent readers and see their replies