White football player accused of raping black teenager with a mental disability spared prison
Family of victim claim brutal assault followed months of racist abuse, but state prosecutor said attack was 'not racially motivated and did not constitute a sex crime'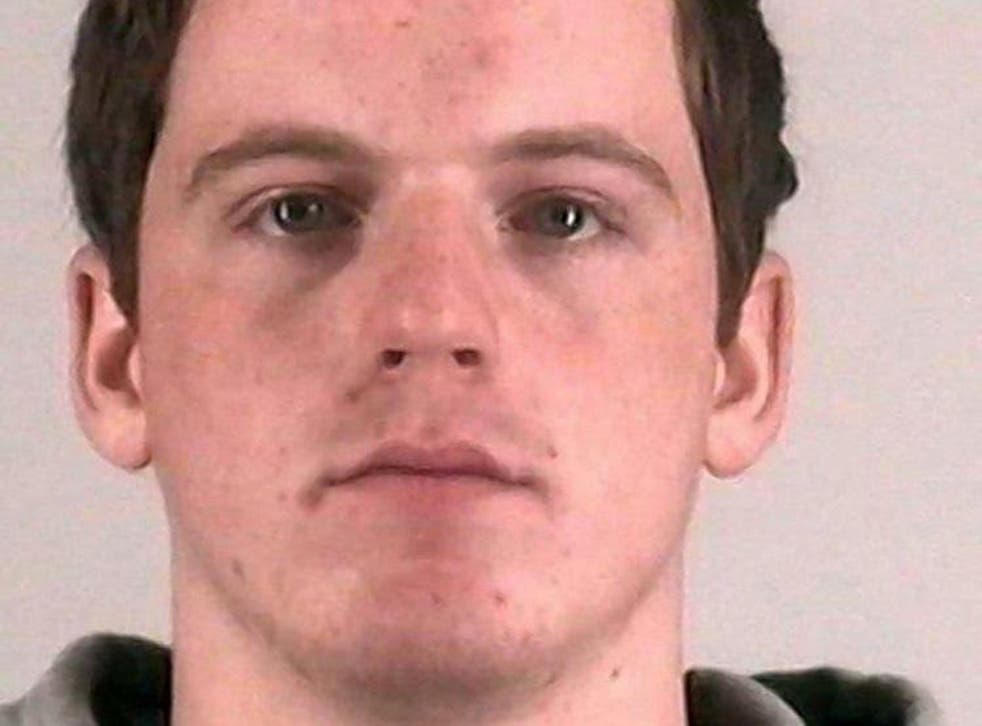 A white football player accused of raping a mentally disabled black classmate with a coat hanger in a US high school has been spared jail.
John R.K. Howard, 19, was sentenced to three years' probation and 300 hours of community service by a court in Idaho for the attack in a sports locker room in October 2015.
The sentence came after the judge accepted a plea bargain which let Howard technically plead guilty while still maintaining his innocence.
The family of the victim, who claim the brutal assault by three white teens followed months of racist abuse, have not officially commented on the high profile case but are said by local media to be furious at the outcome.
The victim, who was 17 at the time of the attack, described the assault during the April preliminary hearing for another alleged attacker, Tanner Ward, who was initially charged as an adult in the attack but whose case was later remanded to juvenile court.
"After practice I was in the locker room, and one of my friends, he told me to come here, and I went over to him and gave him a hug," the victim said, according to a transcript obtained by the Guardian. "He told me to give him a hug. He had his hands out like he was going to give me a hug. And I gave him a hug, and he signaled for one of my other friends to come over."
He went on to give a detailed description of a harrowing anal rape in which the attackers sought to inflict as much pain as possible.
The victim was asked how he felt during the attack. "Pain that I have never felt took over my body," he replied. "I screamed, but afterwards, I kept it to myself."
Howard was originally charged with forcible sexual penetration by a foreign object and faced a sentence of up to life in prison if convicted.
However following negotiations between the defence counsel and the State AttorneyGeneral's office — in which he state prosecutor, Deputy Attorney General Casey Hemmer, claimed the attack was not racially motivated and did not constitute a sex crime — the felony rape charge was dropped and replaced by a lesser charge of felony injury to a child.
Judge Randy Stoker then agreed to accept a so-called Alford plea, which allows a defendant to maintain their innocence while admitting there is sufficient evidence for a jury to return a guilty verdict.
Howard's light sentence has caused an angry public to draw comparisons to the Brock Turner case, in which a 20-year-old former Stanford swimmer was convicted of multiple felonies for sexually assaulting an unconscious woman but served only three months in jail.
Nearly 150,000 people have so far signed a petition calling for Mr Stoker to be removed from the bench.
The allegedly racist aspect of the Howard rape case has fuelled further outcry.
Legal documents filed by the family in a separate case suing the school and district officials claim before the attack, the victim was "taunted and called racist names by other members of the team which names included 'Kool-Aid' 'chicken eater' 'watermelon' and [the N-word]".
According to a report in the Guardian his tormenters taught him a song: "Moon man, moon man, can't you see," he sang, "Spics and n****** need to hang from trees", which he did not understand.
The lawsuit against the school also claimed that football coaches told their players to fight the victim to make him tougher.
Stanford University holds commencement amid sexual assault controversy

Show all 21
The case has reportedly ripped the tiny, rural town of Dietrich, population 330, apart. Almost everyone in the town knows the victim and the assailants, and many people agree Howard should not have been spared jail, while others sought to help him.
During the trial, football coaches and teammates of the victim, who had ostracised him since he reported the incident, sat him down and persuaded him to recant his story while a coach recorded the conversation.
The victim later said he went along with them in the hope of being forgiven.
"I just started telling a bunch of just lies because I wanted my friends back," he said.
The victim's lawyer, Lee Schlender, said the coaches' recording likely helped Howard's criminal case and called it a "despicable" thing to do.
The school where the attack occurred is the town's biggest employer – the victim's father was a science teacher at the school but has since resigned.
The victim's parents, who adopted 25 mostly minority and disabled children including the victim, have moved their big family away from the area since the incident.
If Howard violates his probation, he could face up to 10 years in prison. But Mr Stoker — who called the incident "bullying" — also cleared a path for his conviction to be dismissed later by entering a withheld judgement at the final hearing.
Since the October 2015 attack, the victim has tried to commit suicide multiple times, according to court documents. He has been in and out of hospitals and currently lives in an assisted living facility.
Register for free to continue reading
Registration is a free and easy way to support our truly independent journalism
By registering, you will also enjoy limited access to Premium articles, exclusive newsletters, commenting, and virtual events with our leading journalists
Already have an account? sign in
Register for free to continue reading
Registration is a free and easy way to support our truly independent journalism
By registering, you will also enjoy limited access to Premium articles, exclusive newsletters, commenting, and virtual events with our leading journalists
Already have an account? sign in
Join our new commenting forum
Join thought-provoking conversations, follow other Independent readers and see their replies