White House denies reports it is interviewing for a replacement press secretary
'Red white and blue blooded, flag loving American' Carl Higbie says he has spoken to admin staff about taking on the role
Charlotte England
Saturday 11 February 2017 19:14 Comments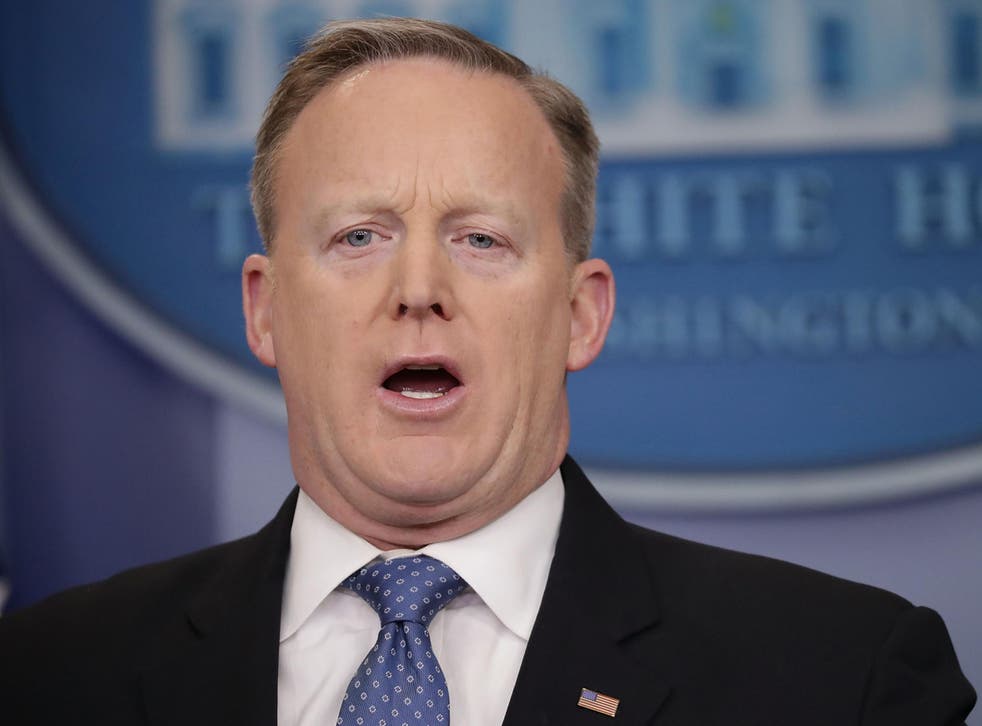 The White House has been forced to deny claims it is looking for a new press secretary or communications director to replace Sean Spicer.
According to disputed reports, Fox News contributor Carl Higbie, a former Navy SEAL and vocal Trump supporter, discussed the position on Thursday.
Mr Higbie, who describes himself as a "Red white and blue blooded, flag loving American" on Twitter, said he had not had a formal interview, but had offered his services and spoken to government staff about working in a communications role.
He tweeted: "FOR THE RECORD: in last few weeks I spoke to some in admin regarding communications or spox positions, NO formal interviews."
Mr Higbie also told the Washingtonian: "Well, I can say I offered my services,"
"I haven't heard back from the administration yet."
A White House spokesperson has told media outlets there is no truth to the speculation.
Sean Spicer had a rocky first fortnight in the dual-role of press secretary and communications director, and CNN recently reported President Trumpregretted choosing him for the position.
The news outlet said Mr Trump was disappointed with Mr Spicer's performance and blamed his chief of staff, Reince Priebus, for pushing for Mr Spicer for the job. "Priebus vouched for Spicer" and he was appointed "against Trump's instincts," one source told the network, adding that the president "regrets it every day and blames Priebus".
Mr Spicer is a longtime Republican party operative and has a close relationship with Mr Priebus. However, in his first two weeks, he berated reporters and was tasked with defending numerous falsehoods pushed forth by the Trump administration.
CNN reported that Mr Spicer was not the president's first choice for press secretary and he wanted White House counsellor Kellyanne Conway to assume the role, but she eventually turned it down. Fox News personality Kimberly Guilfoyle was another top candidate interviewed for the position.
The controversial orders Donald Trump has already issued

Show all 9
In response to the report, one senior official told the network that the president is behind Mr Spicer "100 per cent."
It has been reported the White House is urgently seeking to fill the communications director role, with a source telling CNN that the position needs to be filled "more than ever."
Register for free to continue reading
Registration is a free and easy way to support our truly independent journalism
By registering, you will also enjoy limited access to Premium articles, exclusive newsletters, commenting, and virtual events with our leading journalists
Already have an account? sign in
Join our new commenting forum
Join thought-provoking conversations, follow other Independent readers and see their replies