White House opens gender-neutral bathroom
Officials claim it is the latest in a series of measures by President Obama to promote LGBT rights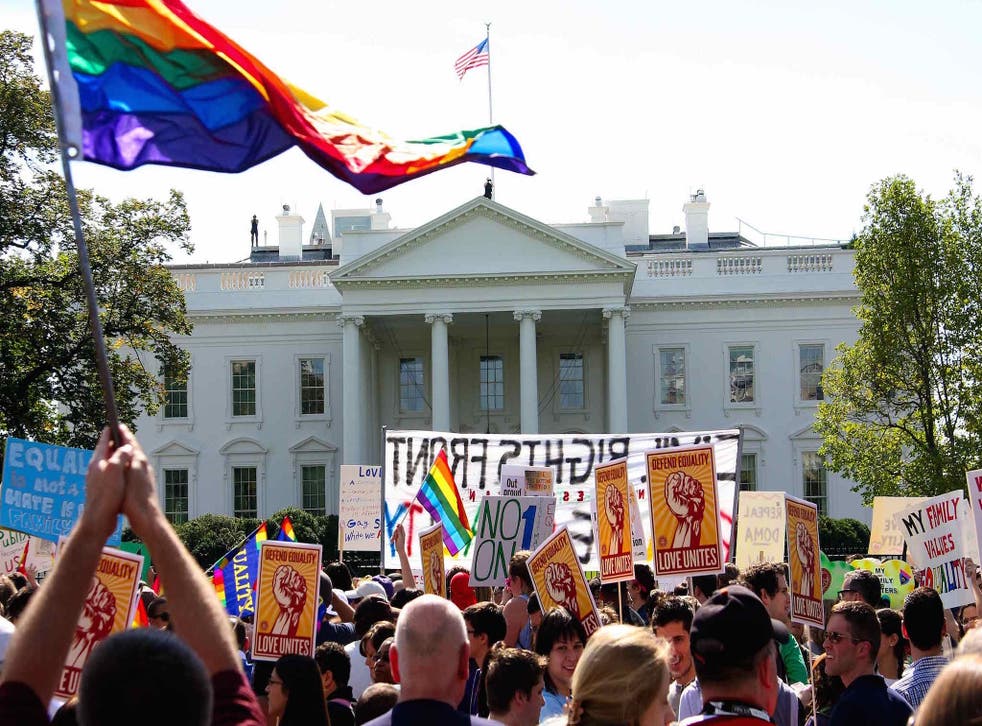 In what officials have described as a small but significant step, the White House has revealed it has opened a gender-neutral loo for staff and visitors.
Now, people will no longer be obliged to head towards either the men's or women's sign on the lavatories but take the third option.
The Politico website said the opening of the lavatory in the Eisenhower Executive Office Building, where much of the White House staff works, was seen as the latest in a series of small but symbolic steps taken by President Barack Obama to protect the rights of the LGBT community.
"The White House allows staff and guests to use restrooms consistent with their gender identity, which is in keeping with the administration's existing legal guidance on this issue and consistent with what is required by the executive order that took effect today for federal contractors," said White House spokesman Jeff Tiller.
He added: "In addition, an all-gender restroom is also available in the Eisenhower Executive Office Building, which provides guests and staff an additional option."
In an op-ed article published this week in The Advocate, a magazine that promotes gay rights, White House senior adviser Valerie Jarrett claimed that Mr Obama was "determined to lead by example".
She added: "He has hired more openly LGBT Americans to serve in his administration than any other in history. And we have closely examined our internal policies on everything from benefits, to restroom access, to how we invite people to events, to ensure that everyone who enters this building feels safe and fully respected."
Join our new commenting forum
Join thought-provoking conversations, follow other Independent readers and see their replies